July 15, 2015
Museum Internship Update: Sarah Kate McKinney
by Emily Maskas
---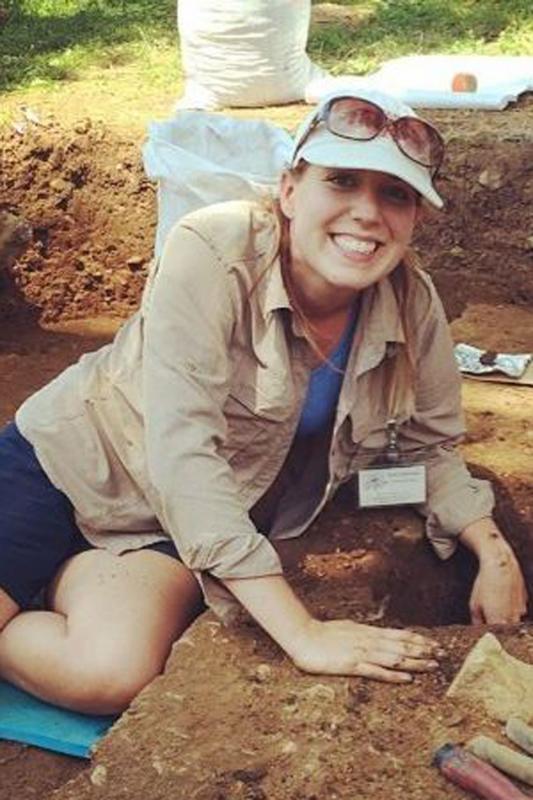 The Archaeological Institute of America's new Elizabeth Bartman Museum Internship Fund assists graduate students with the expenses associated with participating in a museum internship. The first two recipients of this funding award, named in honor of AIA Past President Elizabeth Bartman, were selected earlier this year.
Sarah Kate McKinney, a graduate student at Mississippi State University, is currently interning at the National Museum of Natural History at the Smithsonian Institute. Recently, she updated the AIA on some of her internship activities.
Sarah Kate: "The Smithsonian Institute is really good at keeping its interns busy! I started my internship by completing the cataloging of a Hydrobiid collection that was started by a previous intern. This gave me a chance to familiarize myself with the cataloging systems and the general "workings" of the museum. Next, I began curating the Bereza collection, which is a large mussel shell collection donated to the museum. Most of the shells had been identified, so I was in charge of entering them into the museum catalog and creating labels for them. There was a small portion of the shells that had not been identified yet, so I identified them and then added them to the catalog. Now, I am working on the curation of a large snail collection. I have learned a great deal about how a museum works and have enjoyed every minute of it so far! As a bonus, the Smithsonian offers great behind the scenes and educational tours to the interns every week, many of which I have attended!"
We wish Sarah Kate the best of luck with the rest of her internship, and look forward to hearing more from her about her exciting research.
If you would like to learn more about the Elizabeth Bartman Museum Internship Fund, click here now. The next application deadline is April 1, 2016.