January 29, 2009
Ninth Annual AIA Archaeology Fair a Huge Success
---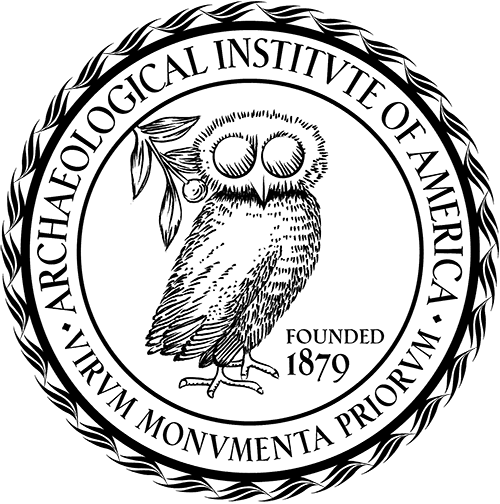 The AIA's 2009 Family Fair drew a large crowd of parents and children eager to learn about archaeology.
The 9th Annual Archaeology Fair–held at the AIA-APA Joint Annual Meeting in Philadelphia, on January 10, 2009–was a huge success! More than 1,700 visitors attended–a record for our annual fair! Most attendees were children and their parents, although some high-school students and archaeologists stopped by as well.
The number of visitors may be attributed to a several factors. Our friends at the Penn Museum advertised the fair at their own outreach events. Also, the Philadelphia Inquirer ran a big cover story about the fair in their weekend supplement, on January 9. The two-page spread within the supplement featured beautiful photos from previous AIA Archaeology Fairs. Most visitors reported hearing about the Archaeology Fair from either the Penn Museum or the Inquirer, but others had seen notices we posted on various websites.
Of course, all the publicity in the world wouldn't have brought guests to our fair if it weren't for our roster of great presenters. This stellar group of archaeologists, museum educators, college students, and historical societies offered a wide range of exciting hands-on activities and demonstrations to the families and students in attendance. Visitors made medieval metal bracelets, black-on-red pottery, mosaics, Minoan seals, and Tibetan prayer flags. They wrote in Egyptian hieroglyphs, created rock art, and designed Stonehenge-esque astronomical observatories. They learned how atlatls (ancient spear-throwing devices) work, how the Inca kept records using knotted cords called khipus, and more. The diverse presentation caught the imaginations of both kids and adults, and the feedback we heard from guests was overwhelmingly positive.
AIA presentations at the 9th Annual Archaeology Fair included Ancient Writing Systems, Black-Figure and Red-Figure Pottery from Ancient Greece, and the Mesoamerican Ballgame. We would like to thank the following collaborating presenters for their participation:
Beyond Indiana Jones: Some Real Mysteries of the Andes
Douglas Rosentrater
Bucks County Community College
Putting Together the Pieces: Examining Evidence Like an Archaeologist
Linnaea Adams
Cambridge Public Schools
Minoan Seals and Wreaths of Glory
Chimaera Club, Dickinson College
Mosaic Magic
Rosalie Baker
Dig and Calliope Magazines
Understanding Atlatls
Franklin Pierce Anthropology Club
Ancient Astronomers
Michael Adams
Museum of Science, Boston
Grave Knowledge
Rebecca Wilson and Lily Williams
Old Swedes Foundation
What in the World? / Make your own Tibetan Prayer Flag
Penn Museum, University of Pennsylvania
Hands-On Cave Art
Penn State University Anthropology Club
Pennsylvania Rock Art and Cordage Making
Pennsylvania Archaeological Council
Native American Life and Technology
John Shrader Chapter 21
Society for Pennsylvania Archaeology
Archaeology of Medieval Knights and Castles
Michael and Neathery Fuller
St. Louis Community College
The City of Rainbows: A Tale from Ancient Sumer
Karen Foster and Benjamin Foster
Yale University–Near Eastern Languages and Civilizations