November 8, 2012
Nominations Invited for Gold Medal Award for Distinguished Archaeological Achievement
---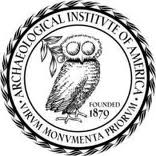 This award is made annually in recognition of a scholar who has made distinguished contributions to archaeology through his or her fieldwork, publications, and/or teaching. The recipient of the award will be presented with the medal and a citation documenting his or her outstanding achievements and a symposium will be held in his or her honor at the Annual Meeting at which the award is presented.
Criteria for Selection
Candidates for the award must be members of the Archaeological Institute of America. They may be nominated on the basis of (a) distinguished fieldwork, or (b) distinguished publication, or (c) distinguished teaching, or (d) any combination of these distinctions. The Committee itself may take the initiative in suggesting the names of likely candidates to persons who might be in a position to nominate them.
Due Date for Nomination
Completed nominations should be received by Institute Headquarters at the below address no later than November 19, 2012.
http://www.archaeological.org/awards/goldmedal