December 1, 2004
Presentation of the Winckelmann Medal to the AIA
---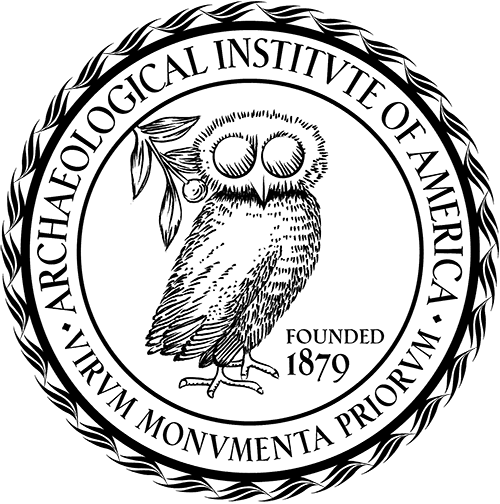 In November 2004 the Archaeological Institute of America (AIA) received the prestigious Winckelmann Medal from the German Archaeological Institute (Deutsches Archäologisches Institut or DAI). The DAI's decision to award the Medal to the AIA confers the highest level of international recognition on the AIA's many achievements in support of archaeological research and its advocacy for the world's cultural heritage. Presentation of the Winckelmann Medal to the AIA was part of several days of celebration in honor of the 175th Anniversary of the founding of the DAI including an international scholarly Congress on "Archaeology Today: Modern Research—Global Partnership".
Professor Hermann Parzinger, President of the DAI, presented the Winckelmann Medal to AIA President, Jane C. Waldbaum who received it on behalf of the AIA (figures 1 and 2). The Award Ceremony was held in the Rotes Rathaus (Red City Hall) (figure 3), a historic 19th-century building of red brick, and since 1990 the seat of reunified Berlin's city government.
Festivities also included a ceremony at the Foreign Office in Berlin at which Professor Parzinger, and German Foreign Minister, Joschka Fischer, both gave speeches emphasizing the importance of archaeology in the modern world and its role in fostering understanding among nations and cultures. Invited guests included many in the diplomatic and archaeological communities of Berlin as well as international participants in the Congress.
The solid bronze medal, designed by artist Edwin Scharff in 1929, is the tenth such medal to be awarded by the DAI and one of only twelve to be cast from the original mold. On one side is the head of Johannes Winckelmann (figure 4) and on the other side is a relief of a griffin, logo of the DAI, and the dates 1829,1929 (figure 5). As Professor Parzinger noted in his presentation speech (pdf), this occasion marks the first time the Winckelmann Medal has been bestowed on an organization or individual outside of Europe. The Medal was accompanied by a hand-lettered certificate in Latin (figure 6) commemorating the date of May 14, 2004 when the DAI leadership voted to award the Medal to the AIA.
Johann Joachim Winckelmann (1717-1768), for whom the Medal was named, is considered by many the father of ancient Art History and Classical Archaeology. He remains a towering figure in the history of our discipline (figure 7). Everyone at the Archaeological Institute of America is honored that our sister organization, the German Archaeological Institute chose to present it to us.
The full texts of DAI President, Prof. Hermann Parzinger's Award speech and AIA President, Jane C. Waldbaum's acceptance remarks are available as PDF downloads. Prof. Parzinger's speech has been translated into English by Bettina Arnold, University of Wisconsin-Milwaukee. Additional information on the Deutsches Archäologisches Institut can be found on their website