May 3, 2021
President of Greece honors two AIA members with 'Order of Phoenix'
---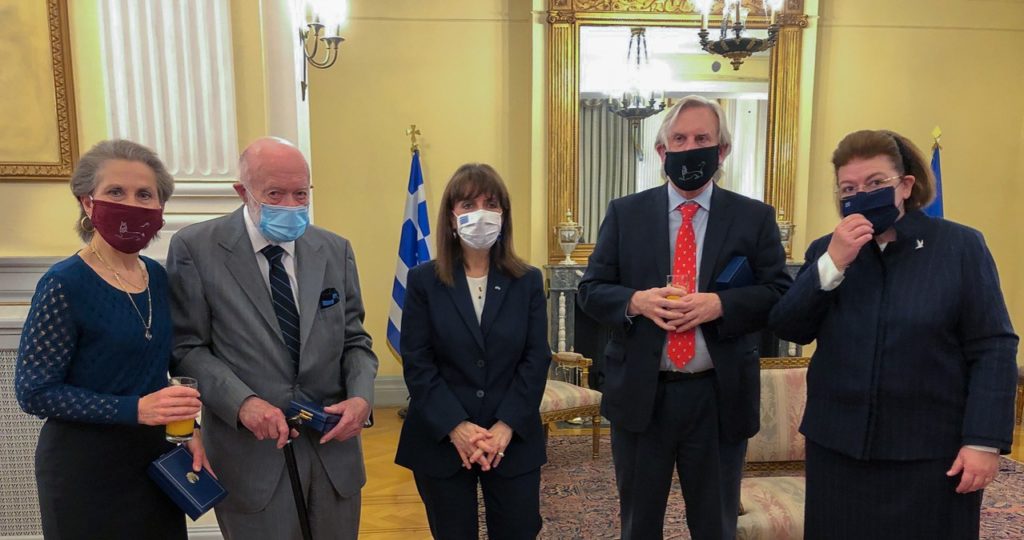 The president of Greece recently honored Jack Davis and Sharon Stocker with the "Commander of the Order of the Phoenix", for several archaeological discoveries in Pylos that are actively shaping our understanding of ancient Greece. One of the countries highest awards, it was established in 1926 and recognizes Greek citizens who have excelled in fields such as arts, and science or to foreigners who have helped raise Greece's international renown.
In 2015, Davis and Stocker discovered the "Griffin Warrior" tomb, named for the ivory plaque bearing the mythical creature. The tomb is located not far from the Palace of Nestor, discovered in 1939 by UC Classics professor Carl Blegen. Archaeology Magazine named the discovery of the Griffin Warrior tomb one of their "Top 10 Discoveries of the Decade" in the Jan/Feb 2021 issue.
At the 2020 Annual Meeting, Davis was honored with the AIA's Gold Medal Award for Distinguished Archaeological Achievement for his work…. The award is presented yearly and recognizes distinguished contributions to archaeology, primarily through research and/or fieldwork,. It is the highest honor the AIA bestows.
Give $25 or more to the Annual Fund and receive your own copy of "Uncovering Pylos"
Read more from the University of Cincinnati's press release.