ArchaeoCon 2023 is over but we'll be back with info about the 2024 event later this year!
Join the Archaeological Institute of America for ArchaeoCon 2023, offered virtually this year on Saturday, March 11! ArchaeoCon is a day of archaeological presentations, hands-on workshops, and exclusive specially curated on-demand activities and interviews that showcase archaeology.
Come to ArchaeoCon 2023 to listen to and interact with archaeology, meet archaeologists, and learn about the AIA. After a succesful transition online last year, ArchaeoCon will continue to be accessible to participants around the globe—join us from home for an unforgettable online experience that will take you on a trip around the world!
ArchaeoCon Accessibility Guide
ArchaeoCon is a great opportunity for members of the public to learn about archaeology and archaeologists in an informal setting. It is also an opportunity for people to learn about the AIA and its programs as well as local archaeological groups.
2023 Schedule of Events:
(All times listed in Eastern Time)
12:45 pm ET
ArchaeoCon Welcome and Orientation
1:00 pm ET
Mike Parker Pearson talks Stonehenge: New Light on its Ancient Secrets
You'll have some free time from 2-3:30, but we recommend you use this time to check out the on demand workshop on baking Roman globi available through your virtual experience.
3:30 pm ET
Q&A on Roman globi with culinary workshop host Rosalva Parada
(list of ingredients needed)
5:30 pm ET
Darnell-Jamal Lisby talks about the legacy and impact of ancient Egyptian archaeology in modern and contemporary fashion
7:00 pm ET
Jo Anne Van Tilburg talks about Rapa Nui (Easter Island)
On-demand content includes exclusive interviews with Heather Hurst and Darron Patterson, trivia games, and more.
ArchaeoCon 2023 Presenters:
Heather Hurst, an award-winning archaeologist and archaeological illustrator, is an expert on ancient Maya wall paintings and director of the San Bartolo-Xultun Archaeology Project. Her work has required many months (cumulatively, years!) in excavation tunnels deep beneath pyramids to document murals buried by the ancient Maya in Guatemala and perched high atop scaffolding to illustrate cave paintings in Mexico.
Darnell-Jamal Lisby is the Assistant Curator of Fashion at the Cleveland Museum of Art. The first to step into the fashion curatorial space at the CMA, his mandate is to conceptualize fashion exhibitions that link the museum's comprehensive collection with fashion history. In addition to his upcoming exhibition Egyptomania: Fashion's Conflicted Obsession opening at the CMA from April 1, 2023 – January 28, 2024, he's very active in collaborations across the fashion industry and education, from writing to lecturing in various mainstream and academic capacities.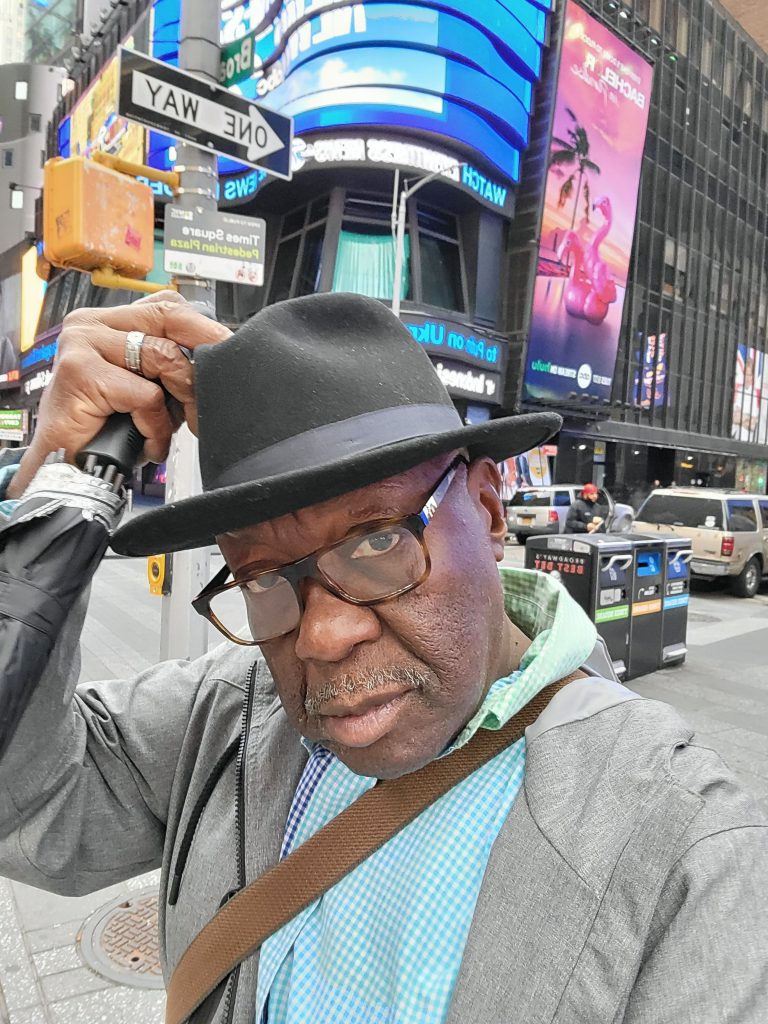 Darron Patterson is a native of Plateau—also known as Africatown—Alabama and is the great-great grandson of 'Kupollee,' among the last 110 Africans to be illegally enslaved in America. An accomplished sportswriter and communications specialist, Patterson was the first African American sportswriter at the Mobile Press Register is a four-time Associated Press and Alabama Press Association award winner for "Best Story of the Year." He is past president of the Clotilda Descendants Association and serves on the board of directors of the Mobile Sports Hall of Fame, is on the advisory board of the Mobile Sports and Entertainment Group, is Men's Ministry co-leader at Mt. Hebron Church Ministries, and is a member of Alpha Phi Alpha Fraternity. Patterson was a panelist for the 2022 virtual International Archaeology Day program, "Diving for the Clotilda: The Archaeology, History, and Legacy of the Last Known Slave Ship.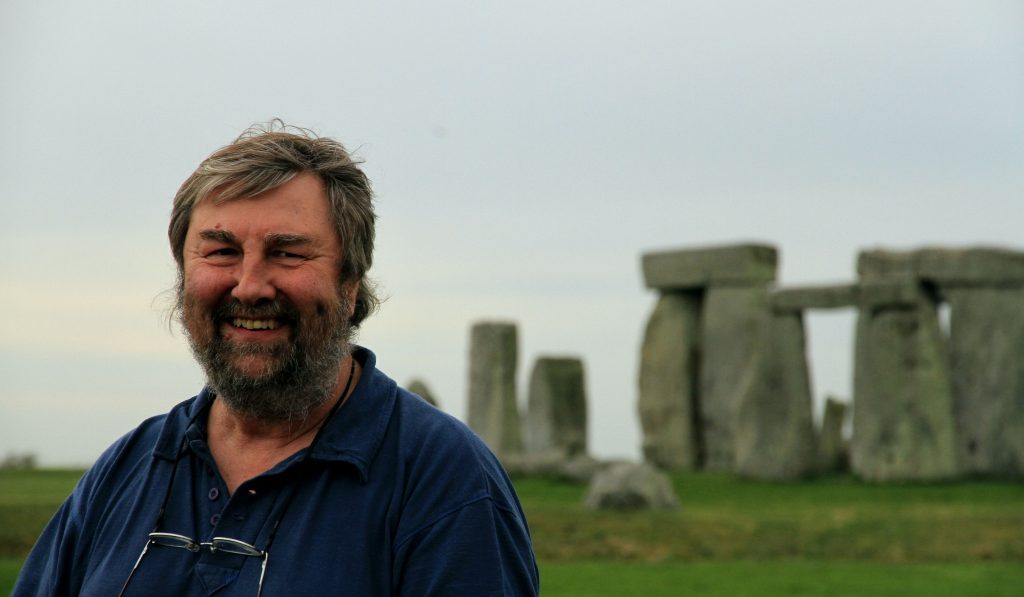 Mike Parker Pearson has been researching Stonehenge for the last 20 years. He has also worked on archaeological excavations in Europe, Madagascar, Syria, Easter Island (Rapanui) and North America as well as Britain and has published 23 books and hundreds of scientific articles. His interest in archaeology began in childhood and, after graduating from university, he began his career as an archaeologist in England's heritage agency before taking up a teaching post at Sheffield University. He is currently Professor of British Later Prehistory at University College London and a Fellow of the British Academy.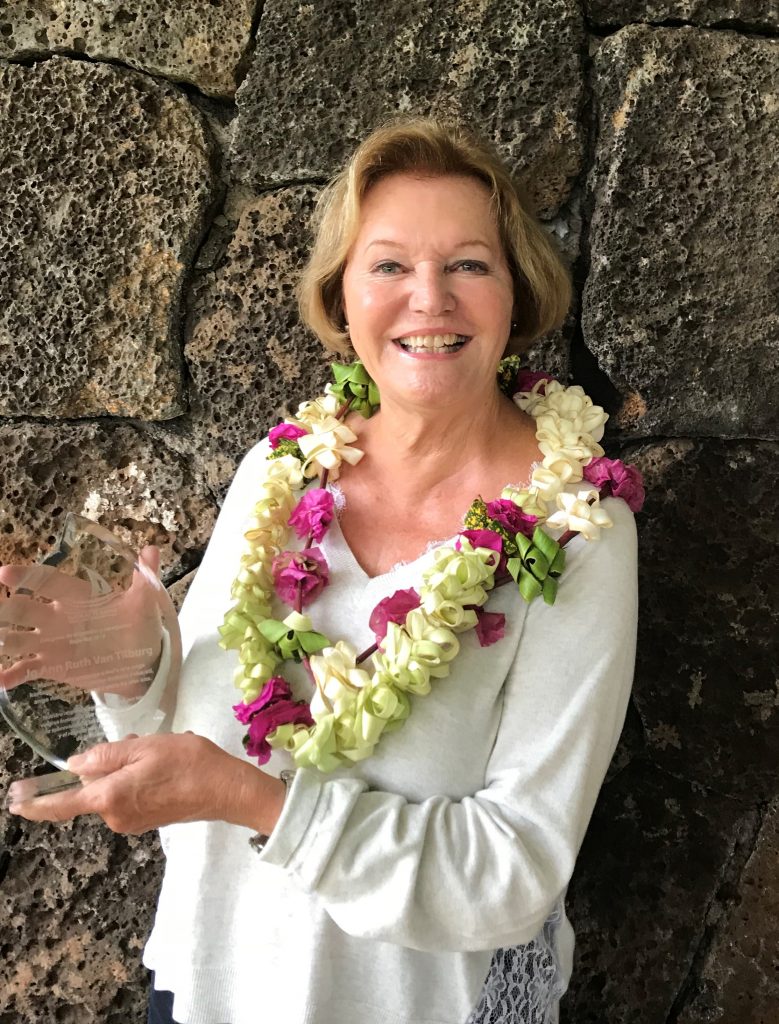 Jo Anne Van Tilburg is Director of the Easter Island Statue Project (EISP) and Director of the UCLA Rock Art Archive. Her areas of specialization include style and iconographic analysis, typological analysis, and symbolism. Her study areas are the rock art of California and the monolithic statues of Easter Island.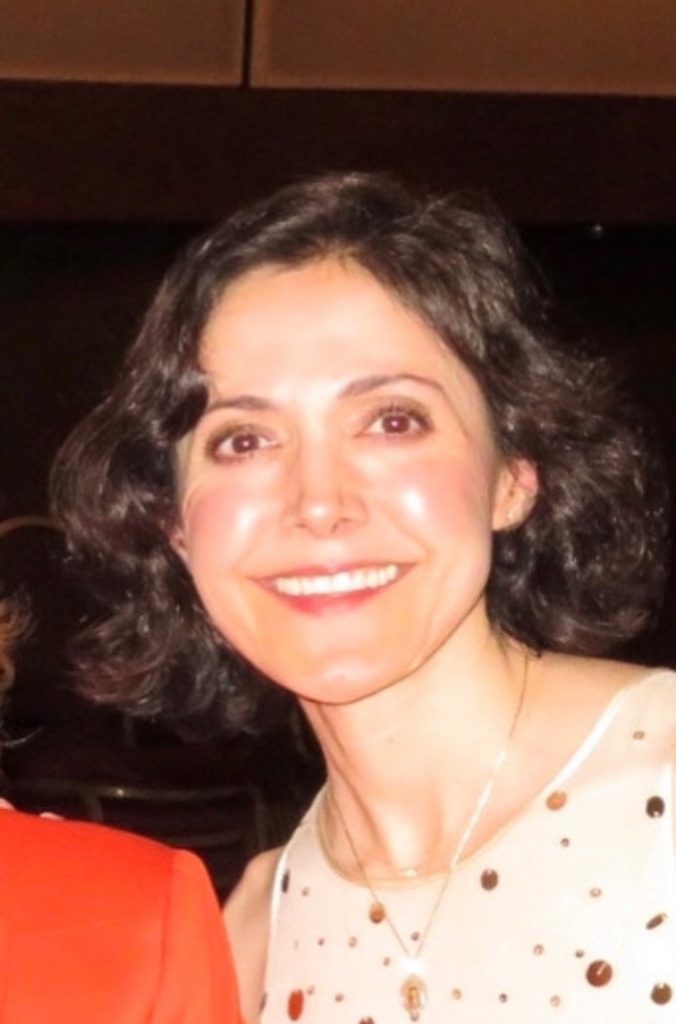 Rosalva Parada is a graduate of the University of Arizona's Classics and History programs. Afterward, she attended the Culinary Institute of America and the American Academy in Rome's "The Sustainable Food Project" and is interested in using food to create and strengthen community. She sings for memory care patients and delights in the power of music, history, and food!
2023 Sponsors:
Event Sponsor:
Laura Rich

Contributing Sponsors:
Larry & Sophie Cripe
Elizabeth M. Greene

To become a 2023 sponsor, please contact AIA Director of Development, Elizabeth Bailey (ebailey@archaeological.org).
The photo used in this year's ArchaeoCon images was taken by Jacquelyn H. Clements.
ArchaeoCon through the years: