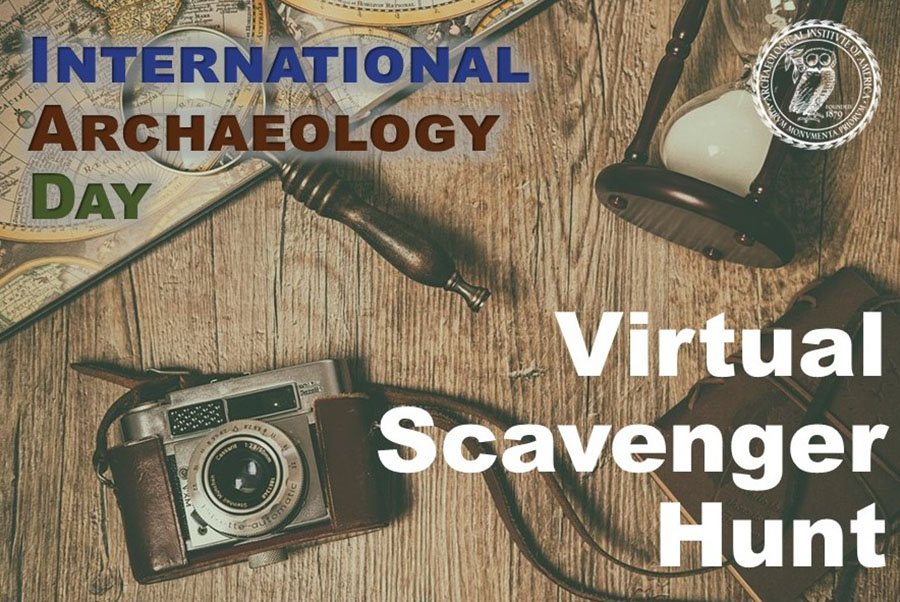 IAD Scavenger Hunt 2021 – Week 4
Eating and drinking is an essential human activity and what we consume provides powerful insights into what we have access to and value. Archaeologists have a variety of ways to study past human diets in the archaeological record.
Meet our collaborators:
Archaeological Institute of America
The Archaeological Institute of America (AIA) is the world's oldest and largest archaeological organization with members around the world. The Institute and its members are dedicated to advancing archaeology in their communities and around the globe.
Rhode Island Historical Society
The RIHS holds the largest and most important historical collections relating to Rhode Island. Founded in 1822, it is the fourth-oldest state historical society in the United States.
The Mesoamerica Center
The Mesoamerica Center at the University of Texas at Austin is an interdisciplinary organization within the Department of Art and Art History of the College of Fine Arts. The Center aims to facilitate knowledge, learning and understanding about the ancient indigenous cultures and peoples of what is now Mexico, Guatemala, Belize, Honduras and El Salvador through education, research and exchange.
---