October 31, 2016
"Rome and its Legions" Event Enthuses the Spokane Area
by Sophie Will
---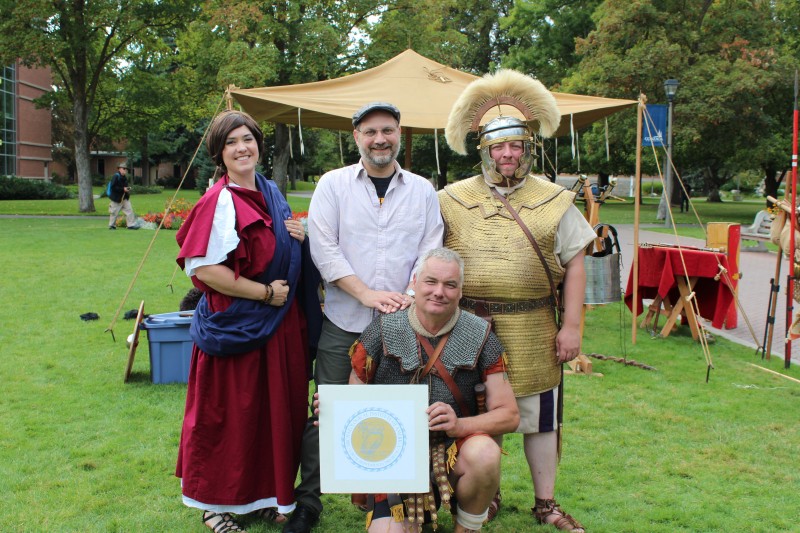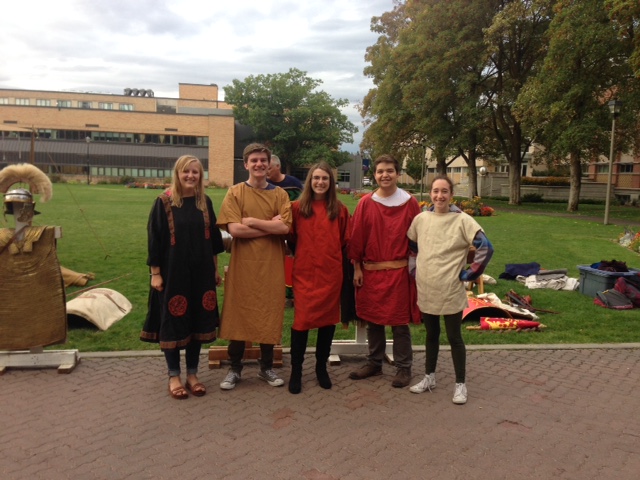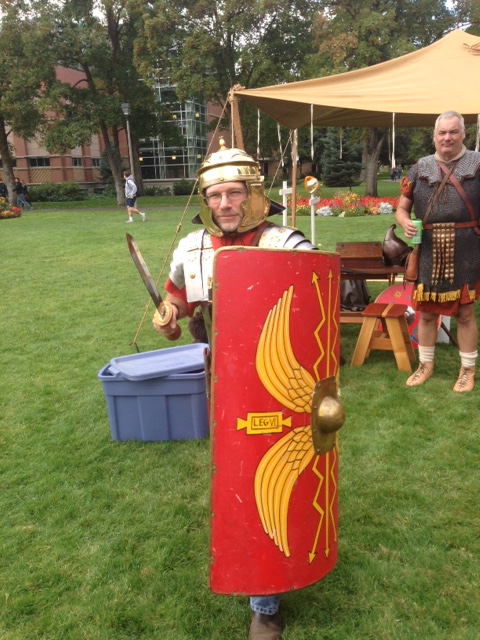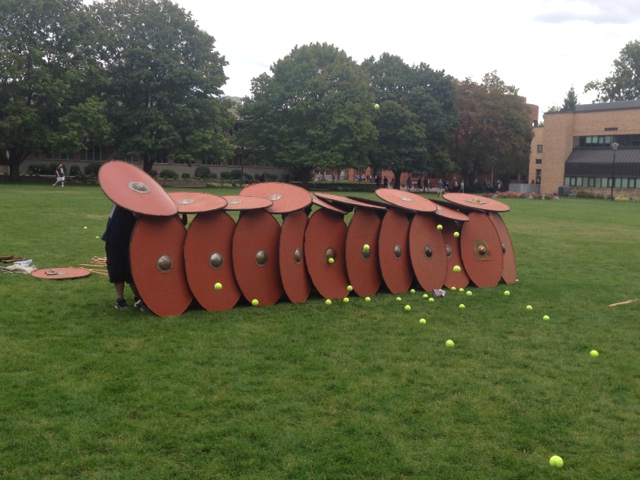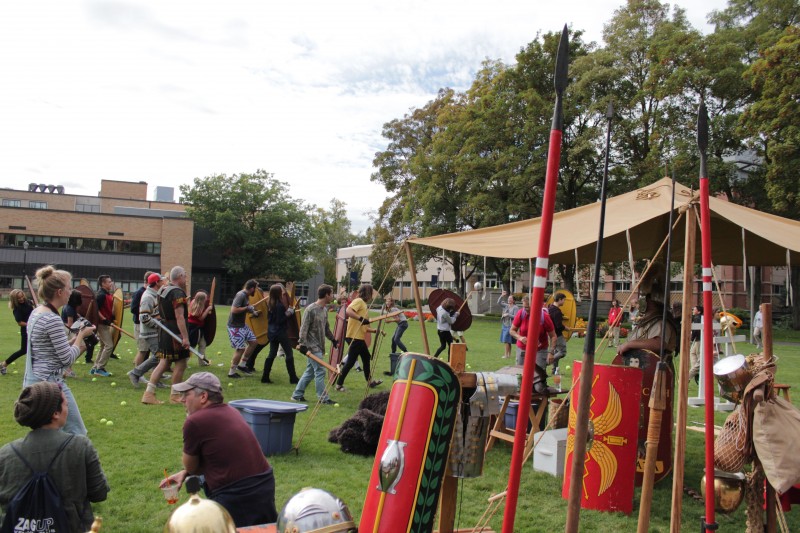 Rome wasn't built in a day–but attendees of the "Rome and its Legions" Event, sponsored by the AIA-Spokane Society and an AIA Society Outreach Grant, certainly learned all about Rome in a day! On September 22, 2016, Roman reenactors from Legio VI Cohort II (Castra Ferrata) in Salem, Oregon provided fantastic demonstrations for an event on Gonzaga University's Herak Quad as part of the "Roman Myth and Mythmaking" exhibition, running from mid-September to December 17th by the GU Jundt Art Museum.
Four animated Roman reenactors lead the event:  James Franklin (the leader, a.k.a. Tiberius Marius Corax, a retired veteran and amateur Roman military expert), David Hames (a specialist in the Roman Imperial army), Adrienne Carson (who focuses on Roman domestic reenactments), and Will Gruner (a blacksmith who studies ancient, medieval and early modern weapons and equipment). They were equipped with 100 reconstructed military and cultural objects of the imperial period including weapons, armor, games, clothing, and even musical instruments!
Over 600 people attended this event, including at least 300 K-12 students and teachers from local private and public schools, as well as students from Gonzaga University, members of the AIA-Spokane Society, and members of the Spokane community.
Activities at the event, presented with the aid of the Gonzaga Classics Club (members were appropriately attired in authentic garments), included the options to peruse Roman historic literature and try on authentic garb.  For most, the highlight of the day was the climatic Roman shield-wall demonstrations.  Led by James Franklin and armed with 30 shields and wooden swords, participants faced the "angry villagers" who were armed with "fuzzy yellow projectiles" (tennis balls). Everyone attending enjoyed this event, and it was the most sought after part of the entire day!
The whole day was filled with both education and fun, with everyone leaving with something learned and a smile. The AIA-Spokane Society is grateful to Gonzaga University, the Castra Ferrata reenactment troupe, and all the participants for making this event a huge success!
See additional photos taken by the local newspaper, the Spokesman-Review.