February 16, 2016
Selected Papers on Ancient Art and Architecture, A New Series from The AIA
---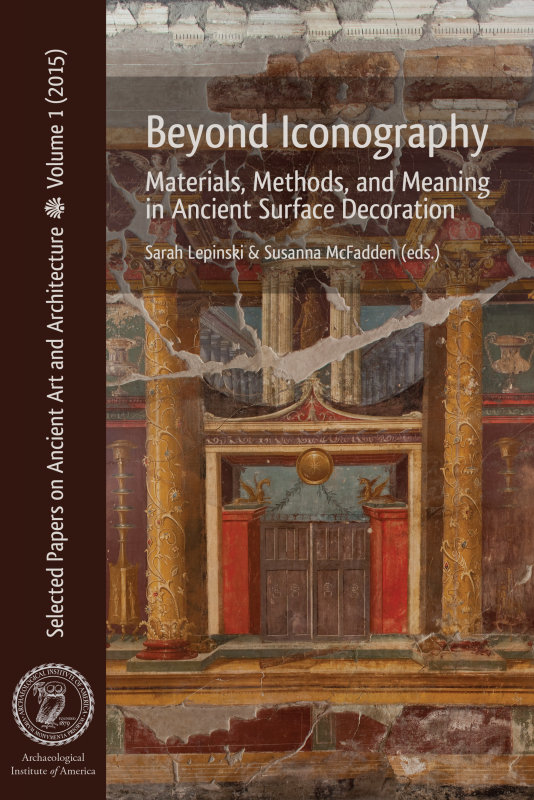 Selected Papers on Ancient Art and Architecture (SPAAA) is a new, peer-reviewed, annual series published by the Archaeological Institute of America, with the support of the Samuel H. Kress Foundation. SPAAA showcases innovative, interdisciplinary, and methodologically sophisticated scholarship presented at the AIA Annual Meeting.
Both volumes in this series are available at special promotional prices through March 15th.
The Consumers' Choice: Uses of Greek Figure-Decorated Pottery edited by Thomas H. Carpenter, Elizabeth Langridge-Noti, and Mark D. Stansbury-O'Donnell
As published excavated contexts become more plentiful and as older contexts are reexamined, it has become increasingly possible to consider Greek figure-decorated pottery from the perspective of its use. The essays in this volume explore the relationship between image and use in different contexts, with an emphasis on the user and consumer-that is, they explore the possible meanings images had for the individuals who obtained the objects on which they appear. The essays pose questions concerning why a consumer might choose a particular pot, why it might be part of an assemblage, or why a particular set of pots might have moved in a particular direction. The contributors are Sheramy D. Bundrick, An Jiang, Kathleen M. Lynch, Bice Peruzzi, Vivi Sarapanidi, Tara Trahey, and Vicky Vlachou.
9781931909327

Paperback, 154 pages

Publication Date: January 2016

Original Price: $19.95 / Special Offer Price: $16.00 [enter code 602-16 at checkout]

 
Beyond Iconography: Materials, Methods, and Meaning in Ancient Surface Decoration edited by Sarah Lepinski and Susanna McFadden
This volume presents a spectrum of current research on ancient surface decoration (painting mosaic, and stuccowork/plasterwork) that offers new avenues of exploration and directions of inquiry. The collected essays draw from a wide range of disciplinary frameworks and integrate material analysis, the study of technical characteristics, the investigation of literary and archaeological evidence, and the interpretation and reconstruction of iconographic programs. Geographically, the papers focus on paintings from the Mediterranean world, including examples from the Bronze Age Aegean, the Hellenistic Levant, and Roman Campania and Greece. Exciting work on Classical Maya paintings in Guatemala augment the case studies from the Mediterranean region and provide an important opportunity for cross-cultural comparisons of ancient artistic and cultural practices as well as modern analytical approaches. By offering a wide chronological and geographic panorama, this volumes expands existing research on ancient surface decoration and aims to secure a broad and variable foundation for continued work.
9781931909310

Paperback, 224 pages, col & b/w illus.

Publication Date: June 2015

Original Price: $24.95 / Special Offer Price: $20.00 [enter code 602-16 at checkout]