January 10, 2010
Site Preservation Workshop at 2010 Annual Meeting
---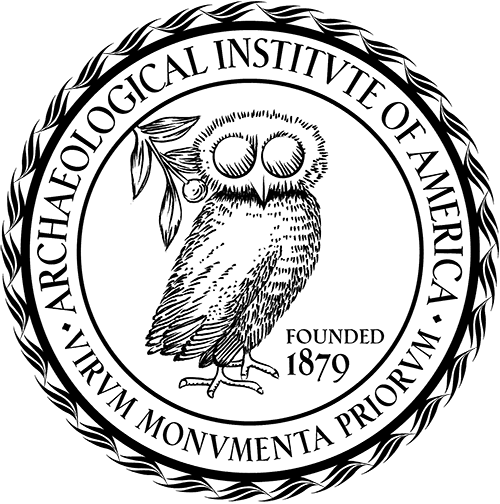 On a late afternoon in January, in the shadow of Disneyland—a mecca for global tourism—site preservation experts, conservators, archaeologists, students, and AIA members gathered together at AIA's 111th Annual Meeting in Anaheim, CA, to discuss the effects of globalization, increased tourism, climate change, and warfare on archaeological sites. The workshop entitled "Lessons from the Field: Pursuing Best Practices in Site Preservation" organized by Alexandra Cleworth, AIA Vice-President for Societies and Site Preservation Committee member, included panelists Dougald O'Reilly, John Stubbs, Jo Anne Van Tilburg, Henry Cleere, and Nancy Wilkie.
The panelists were asked to address the evolution of concepts like sustainability, tourism, shared stewardship and conservation amidst almost constant social and environmental change and the effects of fundamentalism and globalization on sites. They were also asked to describe how archaeologists and site managers could best respond to these changes and to comment on current practices in the field of site preservation.
Dr. Dougald O'Reilly, director of Heritage Watch, spoke first about his experiences in Cambodia. Heritage Watch was created to tackle at a grassroots level the issue of cultural heritage destruction in Cambodia. Recognizing that poverty was the driving factor in the destruction, Heritage Watch sought to address the problem through social and economic development. Dr. O'Reilly outlined the success of a 2007 project at the site of Koh Ker that helped improve conditions for local residents by assisting them in starting sustainable businesses, by improving their literacy and English speaking abilities, and by training them to be tour guides. Alleviating poverty and establishing cultural heritage as a means to economic and social development increased the odds of Koh Ker being protected by local residents.
The work at Koh Ker was used as a model by UNESCO's Creative Industries Support Program throughout Cambodia. O'Reilly also discussed Heritage Watch's newest initiative beginning this year at the Cambodian site of Banteay Chhmar—funded by the AIA's Site Preservation Grant (hyperlink to press release). The program at Banteay Chhmar resembles the one at Koh Ker and will focus on economic development and training. O'Reilly summed up his presentation by stating that successful Cambodian site preservation projects borrow ideas from other effective programs such as eco-tourism initiatives; carefully assess the needs and capabilities of local communities; understand the local political situation; and encourage local communities to take ownership of sustainable projects.
The next speaker, Dr. John Stubbs from the World Monuments Fund added global perspective to many issues being faced today in site preservation. He urged site managers, heritage advisors, and conservators to publish the details of their decision making process to promote a collaborative understanding of the challenges faced in site preservation today and the solutions employed by various projects in different parts of the world. Dr. Stubbs also introduced to the audience his system of quantifying conservation efforts. In his system, each project is ranked according to the amount of work being done ranging from unexcavated sites to completely restored ruins and relocated archaeological monuments. As the needs of each site vary, this is a useful way of considering the pros and cons of different restoration methods and for creating informed plans of action. Throughout his presentation, Stubbs emphasized the importance of planning; the reconciliation of conservation and archaeological goals; and the need to make all parties aware that conservation should always be part of the plan and not just an afterthought. He also stated that a well-thought out archaeology and conservation plan could serve as a valuable fundraising tool when presenting the project to potential donors.
The third presenter, Dr. Jo Anne Van Tilburg, director of the Easter Island Statue Project, described the unique situation at Rapa Nui (Easter Island)—the most remote island in the world. The island is inhabited by only 4,000 residents but receives approximately 54,000 tourists annually. Increased tourism, climatic changes, and changes in the political situation on the island are all affecting the island's famous statues (moai). Van Tilburg summarized the history of the Easter Island Statue Project; the movement towards increasing independence on the island which has been administered by the city of Santiago in Chile since 1888; and her experience in becoming the first archaeologist to get a permit directly from the Easter Island residents, and not from Santiago. Van Tilburg envisioned her project as a prototype for how people will get permits and direct projects on the island in the future and enlightened the audience about what it means to work with an indigenous community that is "flexing its muscles" after years of administration from a distant city. Van Tilburg, the recipient of an AIA Site Preservation Grant in 2008, also offered valuable advice about how innovation, site preservation, and the local community can work together for optimal results.
Dr. Henry Cleere, the winner of the AIA's 2010 Heritage Management award, reminded the audience that there is more than one way to conserve and manage archaeological sites. He described the current era as an "Age of Management," and expressed his skepticism about how an MBA seemed to open an endless number of doors. He extended this concern to sites as he pointed out that often standard non-specialist management plans are applied blindly to sites and many people with decision making power over how sites are preserved and presented are in fact diplomats and bureaucrats rather than heritage specialists. Cleere rounded out his presentation with case studies from his personal experiences at the Sukur Cultural Landscape in Nigeria; the City of Bath, in the United Kingdom; and the National Preserve of Chersonesos in the Ukraine.
Before a discussion period commenced, former AIA President, Dr. Nancy Wilkie synthesized the four presentations, especially noting the importance of working with local communities in site preservation projects. This led to a lively discussion among panelists and audience members about the challenges faced in site preservation today and the best solutions. We are currently working on publishing the proceedings of this session.