June 4, 2014
Society Spotlight: Kentucky Society
by Emily Maskas
---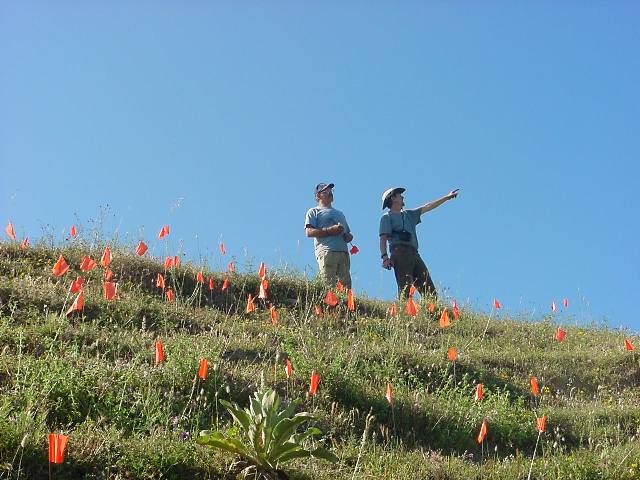 The Kentucky Society was founded in 1953 at the University of Kentucky to serve residents of the Lexington and Louisville areas. That same year, the Society became the 40th to be welcomed to the Archaeological Institute of America. For over 60 years, the Society "has been an active force in the Commonwealth of Kentucky for the identification, excavation, and preservation of archaeological sites." The Kentucky Society continues to be an active force by providing exciting opportunities for members.
In 2010, the Kentucky Society and member Paolo Visoná, Visiting Scholar in the Department of Art at the University of Kentucky, won one of the AIA's Society Outreach Grants to create an exhibit entitled "A Greek Mountain Fort in Southern Italy: University of Kentucky Excavations at Monte Palazzi (Calabria) in 2007-2010." Based on Dr. Visoná's work with the University on a recently discovered Greek fort, the exhibit traveled to several places in Kentucky before being put on permanent display in Italy near the site. With more than fifty members, including students, academics and professionals, the Kentucky Society has many interesting people attending society events and contributing to the study of archaeology in Kentucky.
Thanks to Society President Linda Gigante and the Executive Committee, membership is growing and many exciting events are being planned. For the next lecture cycle, society leaders are planning a one-day symposium on "Egypt after the pharaohs," along with lectures from many distinguished scholars. Because of their unique arrangement with the University of Louisville and the University of Kentucky, each year two of three AIA-sponsored lectures occur at one university, and they alternate annually. The Kentucky Society supplements their schedule with regional speakers; last year, says Linda, the Society "hosted a local anthropologist/archaeologist who excavates at an historical home in Louisville." There are many opportunities for members to connect with locally and nationally known archaeologists through society events.
Current AIA member in Kentucky who would like to become more involved with the Kentucky Society can contact Prof. John E. Fisher at fischerj@wabash.edu for further information. Please note that society events have paused for the summer and will start up again in the fall.
If you have any questions about Archaeological Institute of America or local society memberships, please contact Deanna Baker at 617-353-8705 or dbaker@aia.bu.edu
If you are a society president and would like to see your society featured by the AIA, please contact Emily Maskas at 617-353-8703 or emaskas@aia.bu.edu
To help support the Archaeological Institute of America's Lecture Program, click here now.