November 17, 2021
Archaeology for All thanks to the Los Angeles Society
---
We're delighted to share news from the Los Angeles Society about recent happenings they've organized to bring archaeology to wider audiences.
Book Talks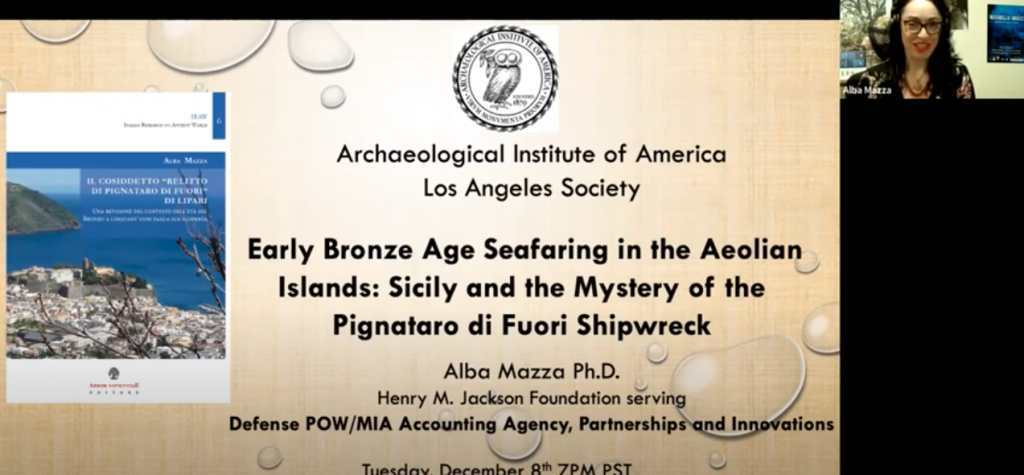 LA Society President Prof. Aaron Burke tells us about a new program the Society launched called Book Talks.
"While the 2020-2021 year brought with it no shortage of challenges, the Los Angeles County society was able to take the opportunity to expand our programming through different formats of online presentation. One that we are particularly proud of, and are continuing, are what we call "Book Talks." The goal of these was to provide authors of archaeological book-length publications, whether excavation reports or syntheses of different types, the opportunity to expose a wider public to the results of their research. The effect was an expanded programming and a wider global viewership. Whenever possible we have added recordings of these talks to our new YouTube channel, and we hope that if you cannot join us in person, that you'll take an opportunity to check out the fruits of this labor."
Archaeology 101 in the Classroom
Another member of the LA Society Board, Dr. Dawn Cox, Public Education Liaison for the Society, tells us about how she introduced the students in her middle school classroom to archaeology.
"As a history teacher at the secondary level, I felt that I could bridge the gap between secondary and college education. One of the recurring concerns I have had included the need to introduce the concept of archaeology and its rich relevancy to students at a young age. The concept of archaeology really should be introduced at the elementary and secondary level so that students will have a proper foundation in archaeological science. Then they can build upon and even decide to study archaeology while in college. As a result, I decided to teach a lesson on archaeology to my students. I discussed what archaeology was. I explained to them certain concepts like surface collection, datum point, artifacts, and non-artifacts. I let the students know that everything you find on a "dig" is important, no matter what it looks like to you. With the permission of administrators, we spent a week and a half excavating designated areas on our campus. Students were divided into four groups: illustrator, group leader, notetaker, and collector. Students were encouraged to work collaboratively with one another as well as to hold one another responsible for contributing or neglecting their responsibilities. Students worked together to excavate, categorize, clean and prepare artifacts to display on the wall for the whole school to see. Students were allowed to grade one another through peer review and I gave a final assessment to check for general understanding. Students stated in their personal reflections that they learned how to work together. They learned that where humans are present, there will be traces of evidence left behind. They also learned about teamwork and being responsible to one another. A few students left believing that they could be archaeologists after they graduate from high school."
One student reflected, "The experience was good because it was different from any assignment I had ever done. It was interesting and a fun thought to see what we could find in an old school in dirt." May this be the first of many archaeological experiences for the students in Dr. Cox's class!
We hope you've enjoyed reading more about what's happening with the Los Angeles Society!