October 11, 2013
Spring 2012 Society Outreach Grant Winners
---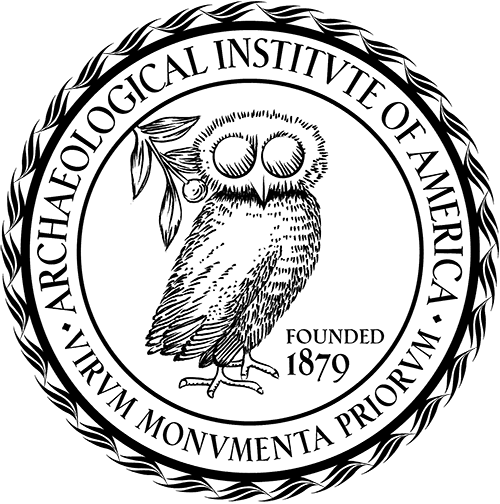 Boulder: Archaeology DayThree speakers (SW, Rome, Maya); artifact displays; information tables for other organizations (Colorado Archaeological Society; Egyptian Study Society; Classics Dept; Anthro Dept; CRM firm[s]; Colorado State Archaeologist; others TBA); Family Day at the Museum (archaeological activities indoors and out); archaeological foods (SW, Roman, Maya); possible evening program at University of Colorado Planetarium (still being negotiated).  Museum of Nat Hist will provide publicity and facility for free (except print ad in paper, see Budget).Cincinnati: City of Seven Hills: Cincinnati and Mediterranean ArchaeologyThe objective of this project is to write, record, and publish a collection of digital open source audio learning materials pertaining to the archaeology of the ancient Mediterranean. The collection will consist of four scripted podcasts, ten minutes in length, covering aspects of ancient Mediterranean culture. The podcasts will link research in archaeology by the University of Cincinnati's Department of Classics to the city of Cincinnati, and to ancient Mediterranean artifacts in Cincinnati museums.Denver: Settling the West: Archaeology at The DryArchaeology at "The Dry," an early 20th century African American homesteading community located south of Manzanola (Colorado), examines the daily lives of settlers, but above all investigates the meaning of archaeological sites for descendants and local communities. The aim for 2012, in conjugation with the National Archaeology Day and the participation of the Archaeological Institute of America-Denver Society, is to develop a program that addresses: 1) presenting archaeology to young children who live in rural areas and who have less often have access to such programs; 2) create a travel exhibition to present results from the 2010-2011 survey work and from the 2012 (June) archaeological test excavations.Toronto: Archaeology Day at the Royal Ontario MuseumThe AIA Toronto Society and the Royal Ontario Museum are joining together to host a full day of celebration for Archaeology Day October 20, 2012.  All day the museum will host lectures, displays, family and child friendly interactive activities which celebrate the diversity and excitement of archaeology around the world.  The Currelly Gallery which is the central hall of the museum's ground floor, will be filled with booths and poster displays as well as interactive interpretative sections on archaeological methods, artifact types and recording.  A highlight will be areas where ROM researchers will have displays detailing their current archaeological research with specific times when they will be on hand to talk to the public and answer their questions.  Other local societies which promote archaeology are also invited to participate.  The principal lecture hall will have two lectures by high profile scholars.  In short there will be something for everyone, from the youngest Indiana Jones wannabees to the most discerning of scholars.Western Mass: Afternoon with An ArchaeologistThis program introduces students and the interested public to archaeological survey of a local site.  The focus is a one afternoon visit to an historical and archaeological site. We intend to transport people to the site from downtown Amherst, Massachusetts for surface walking and mapping of surviving above ground features on National Archaeology day. Winnipeg: National Archaeology Day – Artifact Analysis ExhibitThe University of Winnipeg houses a vast array of artifacts and teaching exhibits related to archaeology in its museum collections. In collaboration with the Winnipeg chapter of the Archaeological Institute of America we wish to celebrate National Archaeology Day with an open-house event where members of the community and general public can tour the archaeology laboratories on campus and view various exhibits and displays about archaeology. Artifacts related to local field projects will be presented, as well as extensive collections of materials that take the viewer on a journey of archaeological discoveries from Paleolithic times until the present. The event will stress the importance of connectedness among people globally, and how archaeology unites our heritage as humans, regardless of what that might be. Boulder: Archaeology DayThree speakers (SW, Rome, Maya); artifact displays; information tables for other organizations (Colorado Archaeological Society; Egyptian Study Society; Classics Dept; Anthro Dept; CRM firm[s]; Colorado State Archaeologist; others TBA); Family Day at the Museum (archaeological activities indoors and out); archaeological foods (SW, Roman, Maya); possible evening program at University of Colorado Planetarium (still being negotiated).  Museum of Nat Hist will provide publicity and facility for free (except print ad in paper, see Budget).Cincinnati: City of Seven Hills: Cincinnati and Mediterranean ArchaeologyThe objective of this project is to write, record, and publish a collection of digital open source audio learning materials pertaining to the archaeology of the ancient Mediterranean. The collection will consist of four scripted podcasts, ten minutes in length, covering aspects of ancient Mediterranean culture. The podcasts will link research in archaeology by the University of Cincinnati's Department of Classics to the city of Cincinnati, and to ancient Mediterranean artifacts in Cincinnati museums.Denver: Settling the West: Archaeology at The DryArchaeology at "The Dry," an early 20th century African American homesteading community located south of Manzanola (Colorado), examines the daily lives of settlers, but above all investigates the meaning of archaeological sites for descendants and local communities. The aim for 2012, in conjugation with the National Archaeology Day and the participation of the Archaeological Institute of America-Denver Society, is to develop a program that addresses: 1) presenting archaeology to young children who live in rural areas and who have less often have access to such programs; 2) create a travel exhibition to present results from the 2010-2011 survey work and from the 2012 (June) archaeological test excavations.Toronto: Archaeology Day at the Royal Ontario MuseumThe AIA Toronto Society and the Royal Ontario Museum are joining together to host a full day of celebration for Archaeology Day October 20, 2012.  All day the museum will host lectures, displays, family and child friendly interactive activities which celebrate the diversity and excitement of archaeology around the world.  The Currelly Gallery which is the central hall of the museum's ground floor, will be filled with booths and poster displays as well as interactive interpretative sections on archaeological methods, artifact types and recording.  A highlight will be areas where ROM researchers will have displays detailing their current archaeological research with specific times when they will be on hand to talk to the public and answer their questions.  Other local societies which promote archaeology are also invited to participate.  The principal lecture hall will have two lectures by high profile scholars.  In short there will be something for everyone, from the youngest Indiana Jones wannabees to the most discerning of scholars.Western Mass: Afternoon with An ArchaeologistThis program introduces students and the interested public to archaeological survey of a local site.  The focus is a one afternoon visit to an historical and archaeological site. We intend to transport people to the site from downtown Amherst, Massachusetts for surface walking and mapping of surviving above ground features on National Archaeology day. Winnipeg: National Archaeology Day – Artifact Analysis ExhibitThe University of Winnipeg houses a vast array of artifacts and teaching exhibits related to archaeology in its museum collections. In collaboration with the Winnipeg chapter of the Archaeological Institute of America we wish to celebrate National Archaeology Day with an open-house event where members of the community and general public can tour the archaeology laboratories on campus and view various exhibits and displays about archaeology. Artifacts related to local field projects will be presented, as well as extensive collections of materials that take the viewer on a journey of archaeological discoveries from Paleolithic times until the present. The event will stress the importance of connectedness among people globally, and how archaeology unites our heritage as humans, regardless of what that might be.Boulder: Archaeology Day
Three speakers (SW, Rome, Maya); artifact displays; information tables for other organizations (Colorado Archaeological Society; Egyptian Study Society; Classics Dept; Anthro Dept; CRM firm[s]; Colorado State Archaeologist; others TBA); Family Day at the Museum (archaeological activities indoors and out); archaeological foods (SW, Roman, Maya); possible evening program at University of Colorado Planetarium (still being negotiated).  Museum of Nat Hist will provide publicity and facility for free (except print ad in paper, see Budget).
Cincinnati: City of Seven Hills: Cincinnati and Mediterranean Archaeology
The objective of this project is to write, record, and publish a collection of digital open source audio learning materials pertaining to the archaeology of the ancient Mediterranean. The collection will consist of four scripted podcasts, ten minutes in length, covering aspects of ancient Mediterranean culture. The podcasts will link research in archaeology by the University of Cincinnati's Department of Classics to the city of Cincinnati, and to ancient Mediterranean artifacts in Cincinnati museums.
Denver: Settling the West: Archaeology at The Dry
Archaeology at "The Dry," an early 20th century African American homesteading community located south of Manzanola (Colorado), examines the daily lives of settlers, but above all investigates the meaning of archaeological sites for descendants and local communities. The aim for 2012, in conjugation with the National Archaeology Day and the participation of the Archaeological Institute of America-Denver Society, is to develop a program that addresses: 1) presenting archaeology to young children who live in rural areas and who have less often have access to such programs; 2) create a travel exhibition to present results from the 2010-2011 survey work and from the 2012 (June) archaeological test excavations.
Toronto: Archaeology Day at the Royal Ontario Museum
The AIA Toronto Society and the Royal Ontario Museum are joining together to host a full day of celebration for Archaeology Day October 20, 2012.  All day the museum will host lectures, displays, family and child friendly interactive activities which celebrate the diversity and excitement of archaeology around the world.  The Currelly Gallery which is the central hall of the museum's ground floor, will be filled with booths and poster displays as well as interactive interpretative sections on archaeological methods, artifact types and recording.  A highlight will be areas where ROM researchers will have displays detailing their current archaeological research with specific times when they will be on hand to talk to the public and answer their questions.  Other local societies which promote archaeology are also invited to participate.  The principal lecture hall will have two lectures by high profile scholars.  In short there will be something for everyone, from the youngest Indiana Jones wannabees to the most discerning of scholars.
Western Mass: Afternoon with An Archaeologist
This program introduces students and the interested public to archaeological survey of a local site.  The focus is a one afternoon visit to an historical and archaeological site. We intend to transport people to the site from downtown Amherst, Massachusetts for surface walking and mapping of surviving above ground features on National Archaeology day. 
Winnipeg: National Archaeology Day – Artifact Analysis Exhibit
The University of Winnipeg houses a vast array of artifacts and teaching exhibits related to archaeology in its museum collections. In collaboration with the Winnipeg chapter of the Archaeological Institute of America we wish to celebrate National Archaeology Day with an open-house event where members of the community and general public can tour the archaeology laboratories on campus and view various exhibits and displays about archaeology. Artifacts related to local field projects will be presented, as well as extensive collections of materials that take the viewer on a journey of archaeological discoveries from Paleolithic times until the present. The event will stress the importance of connectedness among people globally, and how archaeology unites our heritage as humans, regardless of what that might be.