June 12, 2015
Spring 2015 Society Outreach Grant Winners
---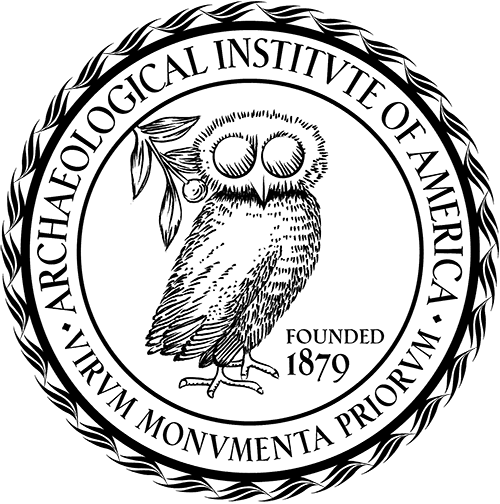 Central Arizona: Apples + Archaeology
The AIA-Central Arizona Society will receive continued funding for their successful Apples + Archaeology program for the 2016 calendar year.  Apples + Archaeology aims to address the dismal national rankings that placed Arizona near the very bottom of quality of K-12 education. The program works matching volunteer speakers with educators in the Phoenix area who request school visits and, since the program's inception, thousands of Arizona children have benefitted from the classroom visits and additional activities created by Apples + Archaeology volunteers. 
Gainesville: International Archaeology Day and Out of Town Guest Lecturer
On International Archaeology Day, Oct. 17, the Florida Museum of Natural History at the University of Florida will open a new, archaeology-based exhibit entitled "First Colony."  This exhibit, describing the founding and continuous occupation of St. Augustine, the oldest continuously occupied city in North America, is being curated by Dr. Kathleen Deagan, Distinguished Research Curator Emeritus of the Florida Museum.  The Gainesville Society plans to create an accompanying display that will include photographs of St. Augustine as well as other archaeological sites around the world that will be staffed by Gainesville Society members on International Archaeology Day.  In addition, the week before International Archaeology Day, the society we will host Professor Robert Thunen, Anthropology Department at University of North Florida in Jacksonville, to speak about the connection between St. Augustine and Ft. Caroline and his extensive research to locate the Ft. Caroline site.  Phyllis Saarinen, a board member for the AIA-Gainesville Society shares that, "This is the first time that the Florida Museum has accepted our participation in a Museum event and a major opportunity for the Gainesville Society AIA to expand its membership via public attendance at a regionally popular state museum on a Saturday."
Southwest Texas: "Title 1 Fund project" for In-School Presentations
The AIA-Southwest Texas Society's outreach grant will establish a fund so that local Title 1 schools (schools where 40% or more of the student body is eligible for free or reduced lunch) can bring in archaeology presentation programs provided by the University of Texas San Antonio's Archaeological Research Legacy Program at no cost.  Each presentation covers archaeological ethics and methods, as well as topics based on a particular culture or archaeological site requested by the school.  The AIA-Southwest Texas Society's President, Joe Lamm, recently brought former AIA president Brian Rose to a local Title 1 school and commented that he was incredibly impressed by the enthusiasm as well as the serious and to the point questions the 150 4th and 5th graders in attendance posed.  The society hopes to increase access to archaeology for many more children in their community through this new initiative.
Staten Island: Archaeology and Museums
The AIA-Staten Island Society will co-host a workshop series aimed at high school students called "Archaeology and Museums" with the Archaeology Society of Staten Island in cooperation with the Staten Island Museum to increase awareness about the roles archaeology and museums play in preserving cultural heritage.  The workshops will discuss archaeology, object processing, curation, and exhibit design and will have a considerable hands-on components.  The aim of the workshop is to introduce local students to archaeological resources in their community, raise awareness of the importance of archaeology and cultural preservation, and to provide more information about careers in archaeology and museums.
Tallahassee: Artifacts for the Blind: 3-D Printing of Ancient Pottery
The AIA-Tallahassee Society is planning to print and display a few dozen vessel reproductions using 3-D printing technology for the Tallahassee public and, in particular, plans to gear the event towards the visually impaired.  The original vessels reproduced in this exhibit were excavated as part of Nancy T de Grummond's work at an Etruscan sanctuary at Cetamura del Chianti in Italy and the plastic models will be displayed at Florida State University's Museum of Fine Arts on open pedestals to enable visitors to touch and even pick up each vessel.  The project will launch with a special event on International Archaeology Day.
Washington DC: Cultural Heritage—Why Do We Care?
On International Archaeology Day, college educators from the AIA-Washington DC Society will invite political science, international relations and foreign affairs students to a forum/roundtable discussion with archaeology students and professors about why cultural heritage matters in today's world. After a brief introduction by cultural heritage specialists, the students will be divided into mixed groups and will be asked to deliberate on several topics including: financing of terrorist organizations through sales of artifacts; constructions of the past that exclude and disenfranchise minority populations; ways to preserve the past that benefit present communities; how cultural heritage is used and abused in present politics; and why should students of politics and international and foreign affairs know about and understand the meaning of cultural heritage to peoples in other countries.  Through the event, the DC Society will bring together archaeologists with individuals from other disciplines and interests to promote mutual respect, while learning the intricacies and common interests of all disciplines represented at the forum.