June 1, 2016
Spring 2016 Society Outreach Grant Winners
---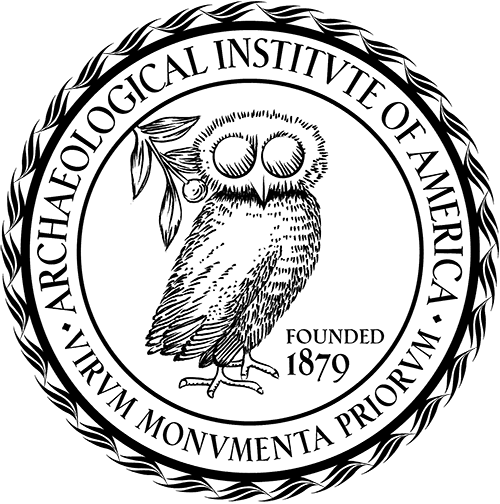 Charlottesville: UNearthED
Since 2012, University of Virginia (UVA) sculpture students have been constructing a replica site, located within the property of Baker Butler Elementary School in Charlottesville.  The site consists of a 60-seat amphitheater, a sculptural (steel) monument as its focal point, and a mound covering the entire site.  UNearthED is a collaborative public sculpture and archaeological outreach project of the University of Virginia, involving the Studio (Sculpture) and Art History Programs (Classical Art and Archaeology) and the Interdisciplinary Program in Archaeology.  In October, Baker Butler's fifth grade students will begin to excavate the mound, 'rediscover' the amphitheater and the artifacts contained in the adobe bricks.  The fifth graders will be assisted by UVA archaeology students, who will help the children grapple with basic methods and principles of archaeological excavation as part of their study of archaeology in the framework of the Social Studies curriculum. The excavation will recur annually until the mound is completely excavated and the site completely revealed
Greensboro: Archaeology in the Triad
For the AIA-Greensboro's Archaeology in the Triad event, five archaeologists from local universities will present their work in 5 consecutive 10 minute presentations. After the talks the attendees will enjoy refreshments and circulate the tables around the room to discuss the archaeologists' work with them in more detail. Student societies will also have tables informing people of the events they organize. Each component of the evening will highlight the importance of the AIA to our area and the significance of archaeology in general.
Jacksonville: Multimedia Presentation
The AIA-Jacksonville plans to put together a multimedia presentation that includes posters, slide show, power point, photo array, and artifact display to inform groups in the Jacksonville community about the society's activities and about the importance of archaeology in preserving our community's heritage.  This portable multimedia presentation will be brought by Jacksonville Society members to various venues in the community, including schools and retirement centers.
Minneapolis/St. Paul: A Look at Cultural Heritage Preservation: A Panel Discussion and Student Poster Presentation
In celebration of International Archaeology Day and the 50th anniversary of the establishment of the National Historic Preservation Act, the AIA-Minneapolis/St. Paul Society will present an informal panel discussion about the preservation of cultural heritage, along with a reception and a poster session of student work related to archaeology and preservation.
Richmond: Diggin RVA: Engaging Richmond with Archaeology
The Richmond Society will partner with the Science Museum of Virginia and RVA Archaeology to host an archaeology fair on International Archaeology Day.  This Archaeology Day event will bring together local archaeologists and advocates for Richmond's archaeological heritage in order to promote archaeology as a STEM discipline while raising public awareness of local sites and of the need to consider archaeological heritage in the ongoing development of this historic city. There will be a focus on scientific aspects of the discipline and on archaeological sites in the Richmond area, including Lumpkin's Jail and Hanover Tavern. University of Richmond students taking 'Introduction to Archaeology' in the fall semester will be involved in the organization and execution of the interactive activities as part of a community-based learning program.
Spokane: Rome and its Legions
The Spokane Society, in partnership with Gonzaga University, will host a troupe of Roman military re-enactors as part of a larger, semester-long focus on Roman life, religion and history. The re-enactors will be part of a larger effort surrounding the "Roman Myth and Myth-making exhibit at Gonzaga's Jundt Art Museum which will also include a series of ten lectures on ancient Rome.  The re-enactors will give demonstrations and encourage audience participation in both Roman military exercises and different aspects of Roman daily life.  The re-enactment, to take place on Gonzaga's quad, will be free and open to the public and local sixth graders, who study the ancient world as part of their social studies curriculum, will be encouraged to attend.