April 30, 2018
Spring 2018 Society Outreach Grant Winners
---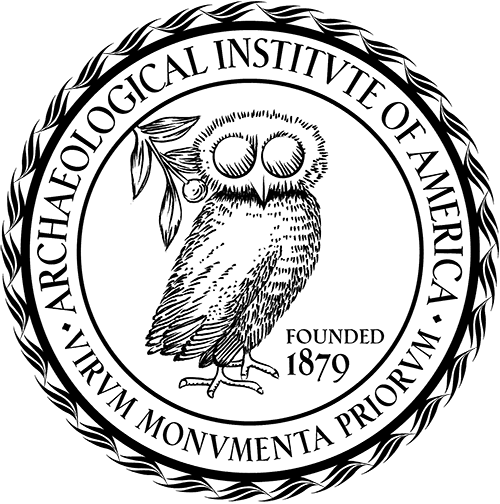 Athens (Georgia) Society: Sharing Technology for Archaeology
The AIA-Athens Society will host an event this fall that demonstrates many cutting-edge technologies used today for the search, discovery, and characterization of archaeological sites.  The Saturday event, to take place at a location on the University of Georgia's campus with access to both the outdoors and indoor pool space, will include activities such as "Take a Dronie," "Scope out the Shipwreck," "Find the Buried Pipe," and more—highlighting tools such as shallow geophysical instrumentation, drones, underwater remotely operated vehicles (ROVs), and LiDAR scanning.
Central Arizona: Fall Forum in the Classics and Open Door @ Tempe
The Central Arizona Society will receive funding for two events held on campus at Arizona State University during the 2017-18 school year.  The Fall Forum in the Classics will bring area middle- and high-school classical language students to campus for a day of Classically-themed lectures, games, and arts and crafts this November.  In February, the Central Arizona Society will participate in Open Door @ Tempe, a university initiative that invites community members to campus for hands-on exploration, with a Society-led workshop focused on making ancient-inspired vessels, votive figurines, and cuneiform tablets from clay.
Edmonton Society: Archaeology Open House
The AIA-Edmonton Society will host an Archaeology Open House for the public on October 13th at the University of Alberta.  The event will include a number of stations, displays, workshops, and short talks as well as visits to the W.G. Hardy Museum of Antiquities.
Houston: The "A" Games—Ancient Games Tournament
The Houston Society will host The "A" Games Tournament in January at the Houston Museum of Natural Science and the local Ronald McDonald House.  Games, aimed at audiences seven and up, will include Lewis Chess, Senet, the Royal Game of Ur, Checkers, Parcheesi, Mancala, and the Mesoamerican board game of Patolli.  The Houston Society started this tournament two years ago and in addition to expanding the event to the Ronald McDonald House, plans to add Patolli as well as a giant floor-size copy of the Game of Ur.
Niagara Peninsula Society: Art & Artifacts
The Niagara Peninsula Society, located in St Catherines, Ontario, will bring a class of students from the District School Board of Niagara (DSBN) Academy to the Cypriote Museum at Brock University to learn about archaeology, handle artifacts from the collection, and draw an artifact during an afternoon visit in conjunction with International Archaeology Day 2018.  The DSBN Academy is designed to educate and support gifted children in the local community who could be the first in their families to attend a post-secondary institution.  The Society-sponsored event aims to not only educate and engage the students about archaeology and the importance of understanding the past through artifacts, but to provide a new perspective on higher education by creating a sense of belonging rather than feelings of exclusion.
North Carolina (Triangle Area): The Art and Archaeology of Roman Hairstyles
The AIA's North Carolina (Triangle Area) Society will host a two-day event in February 2019 featuring a public lecture and workshop on Roman hairstyles led by internationally renowned hairstylist and experimental archaeologist Janet Stephens. Members of the public, students participating in Latin language programs at local schools, and University of North Carolina at Chapel Hill undergraduates enrolled in the new interdisciplinary course "Art and Fashion from Rome to Timbuktu" will be encouraged to attend these events.  Those not lucky enough to participate in these events can see informational and instructional videos of Janet Stephens' work on YouTube.
Orange County: Postcard Mailer of National Lecturer and Garden Party
The Orange County Society is putting together a mailing to invite local ARCHAOELOGY magazine subscribers to their 2018-19 events.  The mailing will especially highlight their 2018 Garden Party that raises funds for local students to participate in archaeological research.
Pittsburgh: International Archaeology Day—Fun for the Entire Family
The Pittsburgh Society is planning its first International Archaeology Day celebration in 2018.  The Society is planning events for all ages including youth and family activities such as storytime, a pottery studio, shoebox excavations, and vase paintings; presentations on digital applications in archaeology (virtual reality, 3-D scanning, polychromy projection, and digital modeling of the built environment) for advanced students and adults; and a walking tour of the "acropolis" of Pittsburgh and other classical architectural influences in and around the University of Pittsburgh's campus.