June 6, 2019
Spring 2019 Society Outreach Grant Winners
---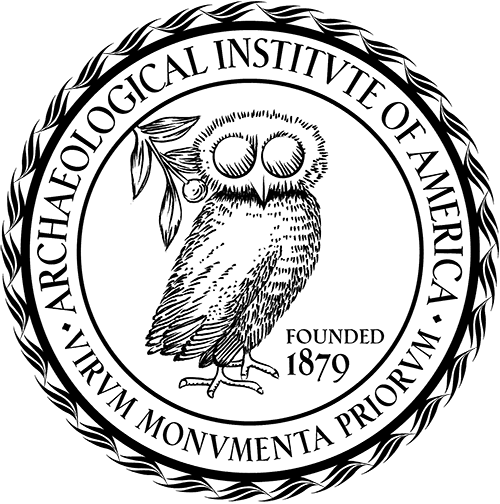 Central Missouri: Unwrapping Ancient Egypt
The Central Missouri Society will sponsor the Missouri Egyptological Symposium hosted at Missouri State University in Springfield as well as an accompanying an Educators' Workshop. The goals of the event are to: engage with local teachers to learn more about their needs and to provide them direct access to scholars, high quality resources, and lesson plans; give students and scholars a platform to engage in service learning; and to bring together Egyptologists and ancient history archaeologists from around Missouri.
Nashville: International Archaeology Day at the Parthenon
The AIA-Nashville Society and the Parthenon Museum in Nashville will celebrate International Archaeology Day through a variety of archaeological activities to share the legacy of Greek culture and raise awareness of archaeological concepts. Activities will include: Make a Mosaic, Chocolate Chip Cookie Excavation, Ancient Greek Coin Matching Game, and Ask and Archaeologist. Information about joining AIA-Nashville Society will be provided to visitors.
Rochester: Community Archaeology Day at Frost Town
The AIA-Rochester Society will sponsor Community Archaeology Day at Frost Town, a one-day event for the public to participate in an active excavation being conducted by the College at Brockport-SUNY. Frost Town was settled in the late 18th century as a small logging community and by the early 20th century the town exhausted its resources and was slowly abandoned. This August AIA members and the local community will be invited to the site to listen to field updates and help with basic excavation practices alongside volunteers from the field school.
Tampa Bay: International Archaeology Day in 3D
The AIA-Tampa Bay Society will host an International Archaeology Day event for members of the public to interact with 3D printed objects from a local collection of Near Eastern artifacts. Several copies of oil lamps and clay vessels ranging chronologically from the Middle Bronze Age to the medieval period will be printed with white PLA. Participants will paint them using acrylic paints in a way that encourages detailed observation and personal engagement with the replicas and then take them home. The local society sees this as an engaging and inventive way to further the AIA's mission by sparking curiosity and providing education about archaeology and cultural heritage issues.
Western Massachusetts: Archaeological Community Film Series
The AIA-Western Massachusetts Society seeks to expand its membership by reaching out to its community through an archaeology-themed film series to be held at the Amherst Cinema. The film screenings will be accompanied by expert hosts who will lead discussions related to the topics and themes of the films. They plan to initiate this endeavor with screenings of Layers of Pompeii (2016) and Boy on a Dolphin (1957).
Williamsburg: William and Mary Archaeology Day
This September the AIA-Williamsburg Society will support William and Mary Archaeology Day—an interdisciplinary event bringing together professionals and students to bring greater awareness of archaeological methodologies, purposes, and contributions. The event will include a poster session, keynote speaker, and a screening of a popular archaeologically themed movie followed by a "debriefing" with questions and answers. The society hopes that the event will generate interest in archaeology and new memberships.
Worcester: 400th Plimoth Plantation Anniversary
This fall, in commemoration of the 400th Anniversary of the founding of the Plimoth Plantation and the development of Massachusetts, the AIA-Worcester Society will host a special lecture at Holy Cross College given by a University of Massachusetts archaeologist working at Plimoth. Currently, the society is closely tied to Assumption College and they hope to build new synergies and attract new members by hosting a high profile event at Holy Cross.