December 6, 2011
Stanford Society Celebrates 50 Years
---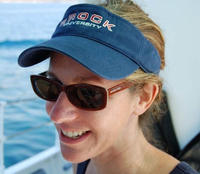 The Stanford Society of the Archaeological Institute of America (AIA) celebrated its 50th Anniversary on November 18 at the Stanford University campus in Palo Alto, CA.
Hosted by the Society President, Dr. Patrick Hunt, the evening presented talks on "The 6th century BCE Shipwreck at Pabuç Burnu, Turkey" by Professor Elizabeth S. Greene, Brock University, Ontario, Canada, and "Herod's Harbor of Caesarea Maritima: Tsunamis, Natural Disasters and Ancient Engineering " by Professor Beverly Goodman of Haifa University, to an audience of 150 enthusiasts. AIA President Elizabeth Bartman and CEO Peter Herdrich presented Dr. Hunt with a certificate commemorating the 50th anniversary as well as a copy of the Congressional Proclamation for National Archaeology Day, which Dr. Hunt celebrated by leading tours of the galleries at the Stanford Museum.
The Stanford Society was established in 1961 at Stanford University. Among its founders were Dr. Hazel D. Hansen, a Professor of Classics, and Nancy Palmer, who served as an officer of the Society for 31 years and won the 2010 Martha and Artemis Joukowsky Distinguished Service Award from the AIA. Dr. Hunt has been Society President since 1995.
Congratulations to the Stanford Society!