September 5, 2012
Successful Restoration Work and Educator Workshop at Thimlich Ohinga
by Isaya Onjala
---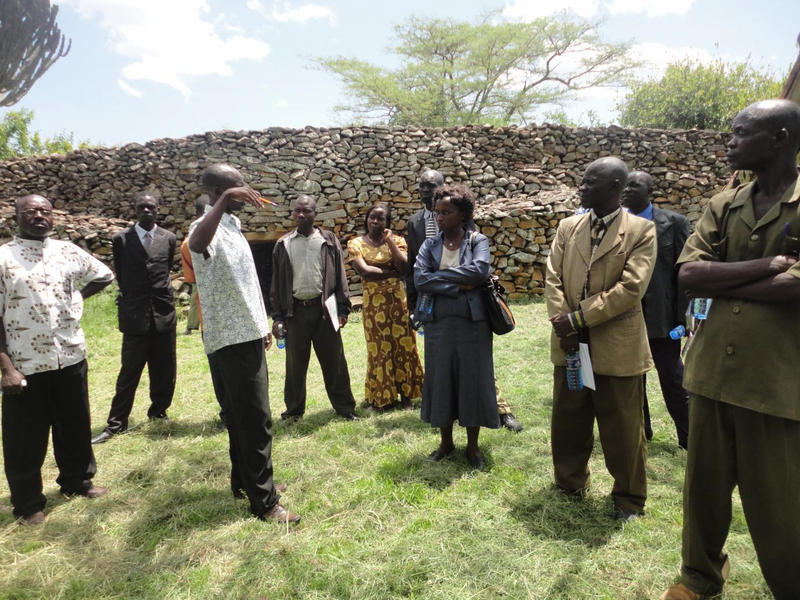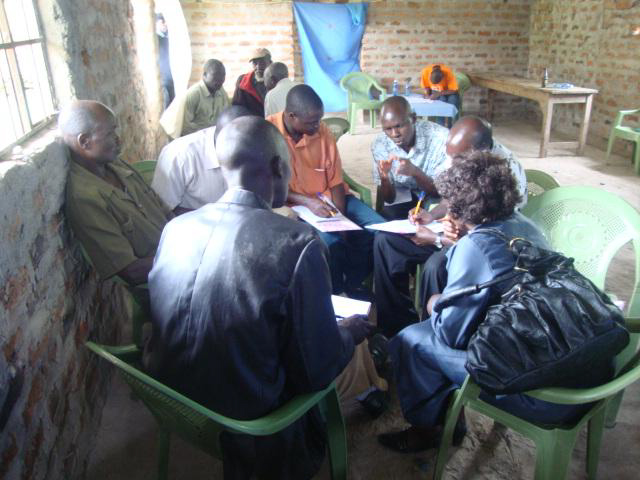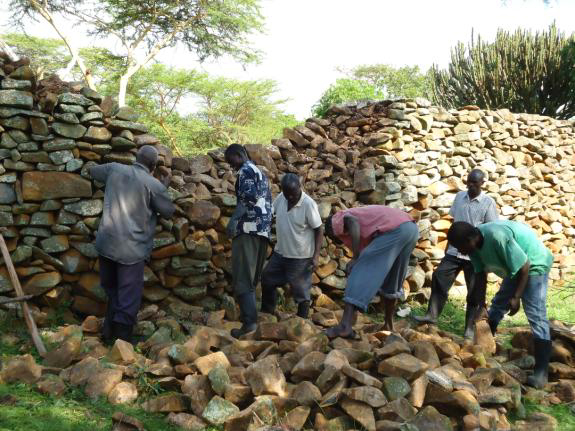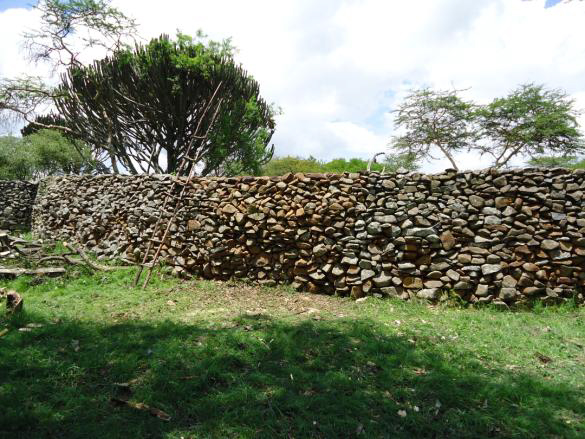 Following the completion of a three-month restoration project, the directors of the AIA-funded project at Thimlich Ohinga are pleased to report that a number of ancient features at the site have been restored. Prior to the commencement of this project, they were plagued by overgrown vegetation and in some cases, sections of the un-mortared stone architecture had collapsed.
Using traditional masonry and local workers, the project opened up sections of the site that had been previously inaccessible to visitors. Paths were cleared, vegetation was controlled to limit intrusions on the ancient architecture, and a number of enclosures were restored in several areas of the site. In the Koketch Enclosure, the restoration team reestablished ancient corridors for animals and humans that led to pens and homes in particular parts of the main enclosure. A number of collapsed walls and gates in the Kochieng Enclosure were restored and reinforced with supports to ensure their long-term stability. After securing weaker points of the infrastructure, paths in and around the Koluoch Enclosure were cleared so that visitors could partake in a complete tour of the cultural landscape at Thimlich Ohinga.
Though not officially open to the public at this time, the successful completion of the restoration portion of the project has allowed for a number of visitors, both local and international, to experience the fascinating site of Thimlich Ohinga. In an effort to assess the site as a potential educational resource for the visiting public, a number of education professionals from local and regional schools met in April to hold the first of three educators' workshops at Thimlich Ohinga.
Led by education officers from the National Museum of Kenya's Kisumu Museum, this workshop sought to explain the importance of the site as an educational resource and discuss how establishing a partnership with area educators would help enhance the heritage management of this important prehistoric site. Presentations covered topics including the economic prospects of heritage sites; the meaning and importance of museum education; and a historical background of Thimlich Ohinga and future plans for the site. Workshop participants were then led on a tour of the site, where they were able to experience the wonder of this site for themselves.
Once they were familiarized with the site and its history, participants were divided into two groups and asked to brainstorm possible education programs to be used at Thimlich Ohinga. After presenting their ideas, the two groups sat down to discuss the merits and issues of each program. These discussions led to the consideration of several important points concerning the development of education programs to be implemented at the site. The enthusiastic participation of the present teachers, combined with the excellent ideas discussed, deemed the workshop extremely successful. Project directors Isaya Onjala and Edward Luby look forward to making further progress in the workshops to follow.
Find out more about Thimlich Ohinga and the AIA Site Preservation Grant work being done there.
Learn about the Site Preservation Program.
Related Projects:
---