October 17, 2013
Summer of Ancient Grains Recipe Contest Announced!
---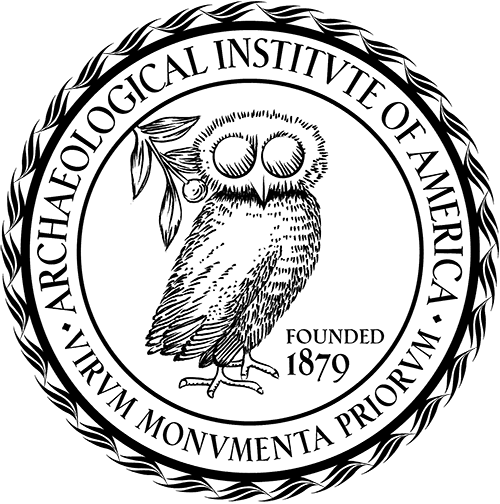 In celebration of their Grains-of-Discovery series, our friends at Bob's Red Mill partnered with AIA for a Summer of Ancient Grains recipe contest! Thank you to all who entered. We hope you try out these winning recipes below!
From the AIA Milwaukee Society, Dennis Meilicke! His farro salad is delicious. Sungold Cherry tomatoes are a particularly delicious accompaniment to this salad. Your local farmer's market is probably brimming with them right now!  
Farro Salad
Ingredients
1 cup raw farro
1/4 cup extra virgin olive oil
2 tbsp balsamic vinegar
1/2 tsp kosher sea salt
1 red bell pepper, diced
2 stalks of celery, diced
1 large carrot, diced
1 bunch of scallions, sliced
4 oz arugula, roughly chopped
4 oz bread cheese, diced
Cherry tomatoes, halved, for garnish
Directions
Rinse the farro, cover with boiling water, and simmer until al dente. For pearled farro, this could be as little as 15 minutes. For whole grain farro, it can be as long as an hour.  

When the farro is cooked, drain it, and rinse under cold water to cool. Set aside to drain well while you prep the veggies and the cheese.

After the veggies and cheese have been prepped, dress the farro:  Add the olive oil, and mix well. Add the vinegar and salt, and mix well.  

Add the veggies and cheese, and toss until evenly combined.

Garnish with the tomatoes.
Everyone loves banana bread! Cheryl Walsh of the AIA's Iowa Society submitted a winning entry with her excellent Spelt-Flour Banana Bread!
Spelt-Flour Banana Bread
Ingredients
1/2 cup vegetable oil
3 tbsp honey
1 tsp molasses
1 egg
4 bananas, mashed (about 1 1/2 cups)
1/4 cup buttermilk, sour milk, or plain yogurt (AIA recommends using buttermilk for added richness)
1 tsp vanilla extract
1 tsp baking powder
1 1/4 tsp baking soda
1/2 tsp salt
1/2 cup rolled oats
2 cups whole grain spelt flour
1 cup broken walnuts
Directions 
Grease and flour a loaf pan (8 or 9 in by 4 or 5 in). Preheat oven to 350° F (180° C). 

 In a medium to large bowl, beat oil, honey, and molasses together until smooth. Beat in the egg. Add bananas, milk, and vanilla and mix thoroughly. Mix in baking powder, baking soda, and salt. Add oats, flour, and nuts and stir until everything is well combined. 

Pour mixture into the prepared loaf pan. Bake at 350° F (180° C) for 55 minutes, or until a wooden skewer comes out clean. (If using a smaller pan, it may take 10 to 15 minutes longer to bake.)

Remove from pan while hot and cool on a wire rack.
And our final winning recipe, from Archaeology magazine's number-one fan, Michele Miller, comes a hearty stew perfect for autumn!
Amaranth Stew
Ingredients
1-2 lbs. Flanken meat or chicken on bone, cut into eigths
(vegetarian option: replace with 1 cup dried legume or bean)
1 onion, chopped
1 carrot, chopped
1-2 potatoes and/or winter squash or pumpkin, cubed
3+ cups stock 
1 cup cleaned amaranth grain
1-2 cups chopped tomatoes (fresh or canned)
3 cups amaranth leaves, sliced to manageable portions. (Alternate vegetables: spinach, chard, chopped zucchini or fresh peas.)
Spices to taste: cumin, chili pepper, etc.
Fresh herbs to taste: thyme, oregano, cilantro, etc.
Directions 
Brown the meat in the oil and spices or for vegetarian option soak the beans and drain. Saute onions until translucent, add chopped carrots and potato and/or squash.

Add stock and amaranth, tomatoes.  Cook until tender—add more stock or water as needed or to desired consistency.

Add fresh herbs and greens or vegetables about 10-15 minutes before serving (these should not be overcooked).  

Thanks to our friends at Bob's Red Mill for sponsoring the AIA's Summer of Ancient Grains Recipe Contest and to all who entered!