October 21, 2013
The 7th Annual AIA-MOS Archaeology Fair: Celebrating Another Great Year of Archaeology!
---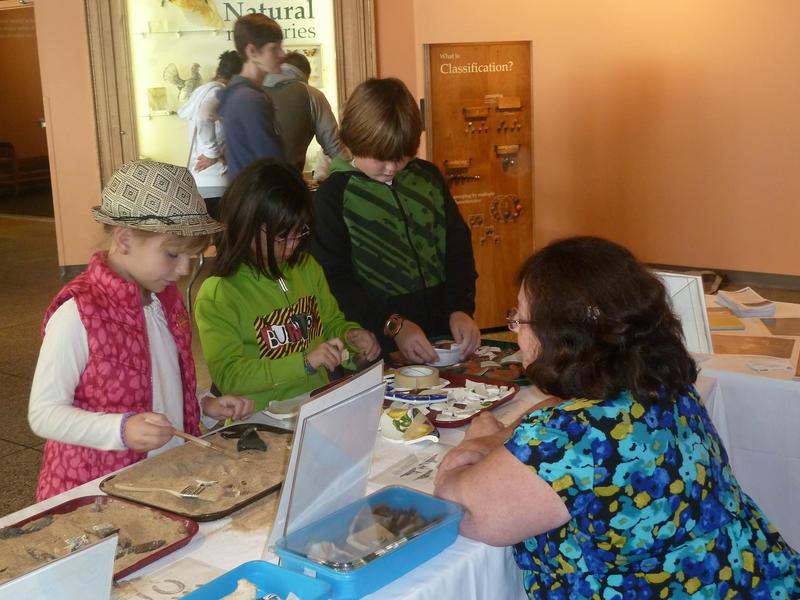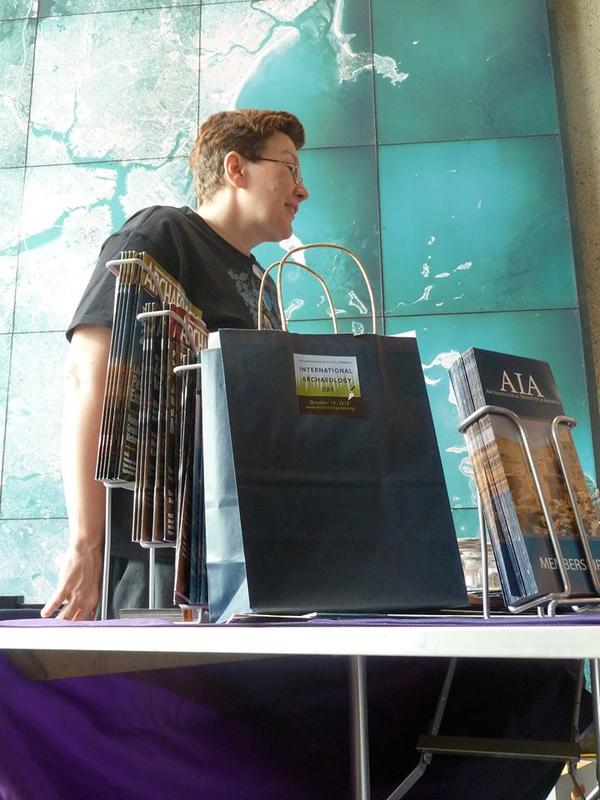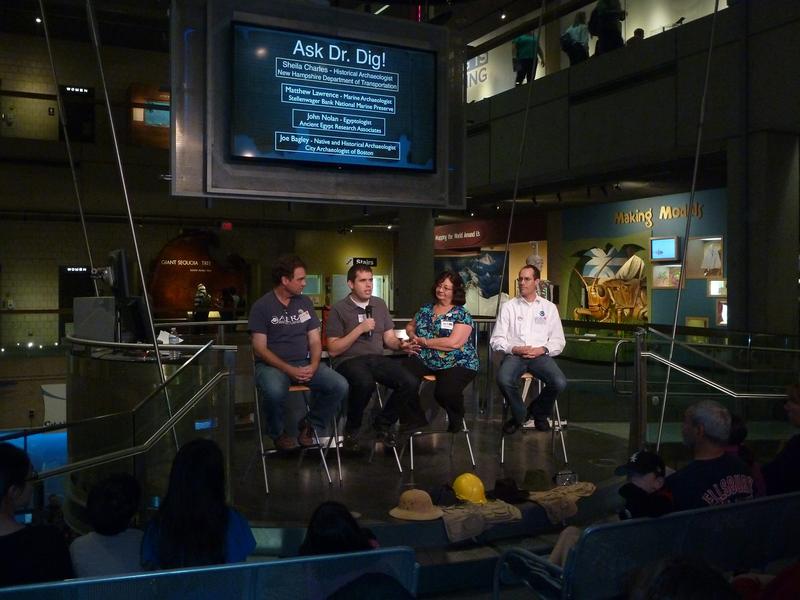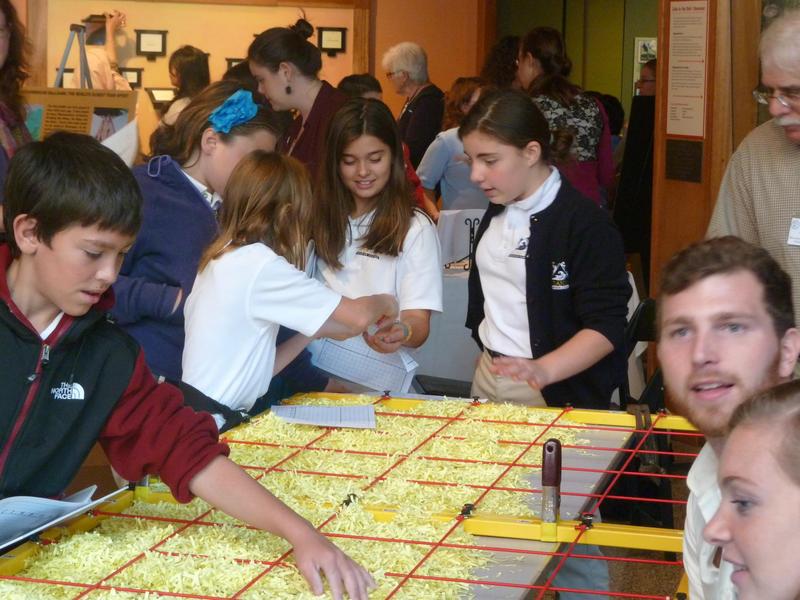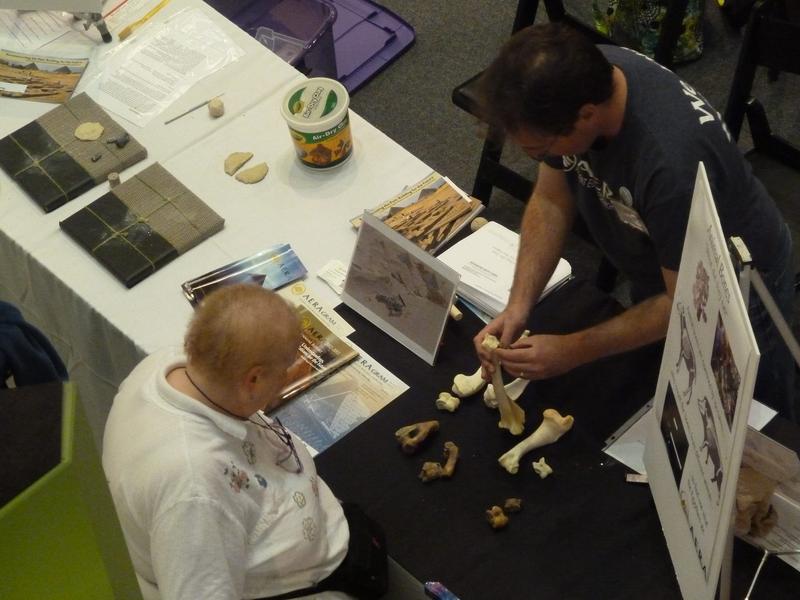 The AIA is pleased to report another successful archaeology fair this year!
On October 18 and 19, 2013, the AIA teamed up with the Museum of Science, Boston to host our 7th Annual AIA-MOS Archaeology Fair. This two-day event brings together institutions and organizations from around New England who share the AIA's mission to spread the wonder of archaeological discovery with the public.
The AIA and MOS were joined by 21 groups over the two-day fair. Presenters shared their knowledge in a wide variety of topics, covering ancient technologies, cultures, mock excavations, and artifacts. Fair attendees learned how to map a historic shipwreck; how ancient Egyptians used cylinder seals; how to excavate the Battle of Bunker Hill; how the ancient Maya used math; and much, much more! Visitors also got to see live demonstrations in flintknapping, glassblowing, and pottery making, as well as the opportunity to try on a Roman soldier's battle gear!
This year the AIA joined forces with DIG Magazine to present our first-ever "Meet Dr. Dig" presentation. Fair attendees had the opportunity to interact with professional archaeologists in a Q&A session that encouraged the audience to explore deeper into the world of archaeology. We look forward to making this session a staple event at future archaeology fairs!
The AIA would like to extend a warm thank you to all the participating organizations who helped make this fair such a great experience for all:
American Schools of Oriental Research
American Textile History Museum
Ancient Egypt Research Associates, Inc.
Boston National Historical Park
Ceramics Program at Harvard University
City of Boston Archaeology Lab
Diablo Glass School
DIG Magazine
Legio III Cyrenaica
Massachusetts Archaeology Education Consortium
Massachusetts Archaeological Society
Massachusetts Board of Underwater Archaeological Resources
Massachusetts Historical Commission
New Hampshire Archaeological Society
New Hampshire Division of Historical Resources
Plimoth Plantation
Public Archaeology Lab, Inc.
Robert S. Peabody Museum of Archaeology
Stellwagen Bank National Marine Sanctuary
UMass Amherst
Voelkels – Authors of the Jaguar Stones series