November 9, 2012
The AIA Names the 2013 Best Practices in Site Preservation Award Winners
---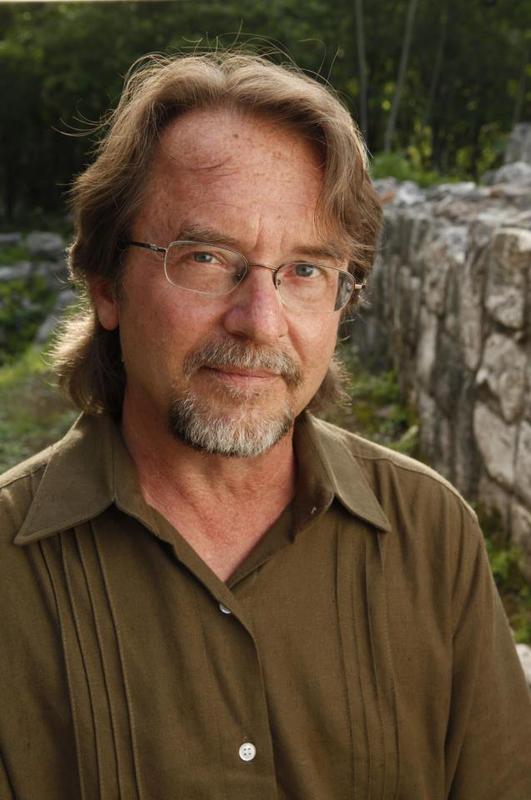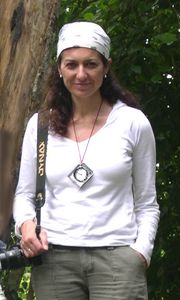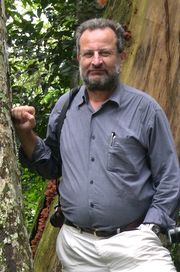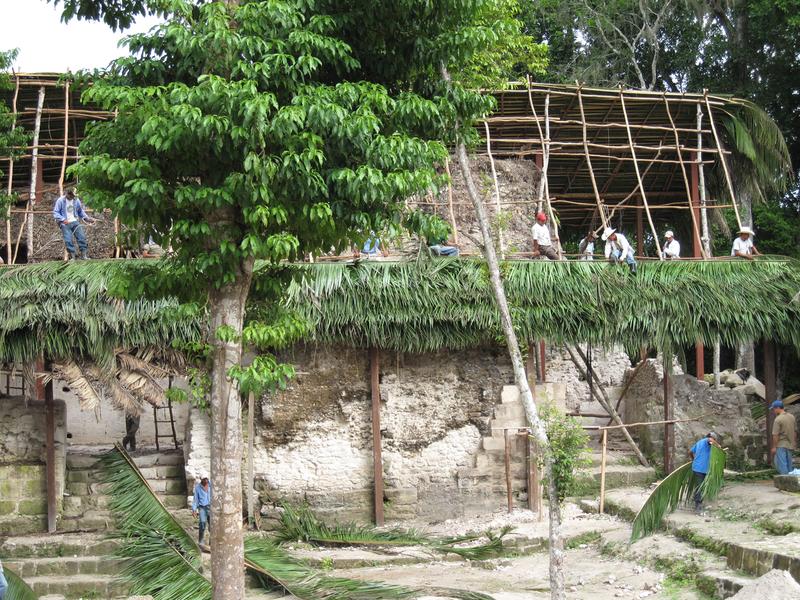 BOSTON—November 9, 2012—The AIA Conservation and Site Preservation Committee announces the winners of the 2013 Best Practices in Site Preservation Award. This year's recipients are George Bey of Millsaps College, for his work at Kaxil Kiuic, Mexico, and Cristina Vidal Lorenzo and Gaspar Muñoz Cosme, of the University of Valencia and Polytechnic University of Valencia, respectively, for their joint work on the La Blanca Project, Guatemala. This award, established by the AIA Conservation and Site Preservation Committee in 2011, identifies and promotes best practices in the interdisciplinary field of site preservation and will be presented at the AIA's 114th Annual Meeting in January in Seattle, Washington.
At Kaxil Kiuic, George Bey demonstrates that archaeology can not only be used to preserve cultural resources but also endangered environments. Bey spearheaded Millsaps College's efforts to purchase and develop 4,500 acres of land in Mexico that included archaeological resources into a bio-cultural reserve. To preserve the cultural materials, Bey developed a method of conservation that focused on preserving standing architecture while monitoring and mitigating any damage that occurred to buildings through natural processes. The project's archaeological conservation goes hand-in-hand with the monitoring and preservation of the natural environment around the site. In keeping with the conservation ethos of the project, all archaeological materials uncovered by the project are processed in an environmentally-friendly lab facility. To promote the long-term preservation of the site, Bey implemented a number of educational outreach activities, including site visits and conservation training, for local communities. Through his efforts Bey has ensured the preservation of this important Maya population center.
The La Blanca Project, co-directed by Cristina Vidal Lorenzo and Gaspar Muñoz Cosme, also takes a holistic approach to site preservation by combining scientific research and conservation of cultural heritage with economic development and educational opportunities for local communities in Guatemala. Vidal and Muñoz developed a conservation program that was integrated at all stages of research, ensuring the protection and stabilization of archaeological structures and resources before, during, and after excavation. In addition to archaeological conservation, Vidal and Muñoz are working to maintain the integrity of the natural landscape surrounding La Blanca by preventing deforestation and conducting research of the paleoenvironment. An interpretive center built through the project informs visitors about this important site and the project's conservation efforts. The project's outreach programs provide conservation training, educational workshops, and a tour guide training course to help ensure the long-term preservation of this Classic Period ancient Maya city.
The Best Practices in Site Preservation Award includes a $5,000 cash award intended to further the work of the recipients. The AIA Conservation and Site Preservation Committee was impressed by the high level of commitment to preservation, conservation, and public engagement shown at these two projects displayed and believes that Bey, Vidal, and Muñoz will inspire many others in the field of site preservation.
About AIA Site Preservation Program and Grants
The AIA Site Preservation Program emphasizes outreach, education and the spread of best practices in site preservation.  The Institute also supports preservation projects in Belize, Cambodia, Chile, Cyprus, Ireland, Israel, Jordan, Kenya, Mexico, Montserrat, Syria, Turkey, the United States, and Peru.  In addition to awards and grants, the program includes advocacy to stop the destruction of archaeological sites, presents outreach activities for children, maintains online resources for the public and professionals, and hosts workshops. All aspects of the program, including this award, are made possible through donations to the AIA.  To learn more, please visit archaeological.org/sitepreservation. 
About Archaeological Institute of America (AIA)
Founded in 1879, The Archaeological Institute of America (AIA) is North America's oldest and largest archaeological organization.  Today, the AIA has nearly 250,000 members belonging to 108 local societies in the United States, Canada, and overseas.  The organization promotes public interest in the cultures and civilizations of the past, supports archaeological research, fosters the sound professional practice of archaeology, and advocates for the preservation of the world's archaeological heritage.  The organization hosts archaeological fairs, lectures, and other events throughout North America; publishes Archaeology magazine and the American Journal of Archaeology; awards fellowships and honors; and leads global archaeological travel excursions. 
For more information and images please contact:                                                                             
Kelly Lindberg, Site Preservation Program Administrator—klindberg@aia.bu.edu; 617-358-6098
Meredith Langlitz, Senior Programs Coordinator—mlanglitz@archaeological.org
Ben Thomas, Director of Programs—bthomas@archaeological.org
Find out more about Kaxil Kinic, La Blanca, and the AIA Site Preservation Grant work being at these sites.
Learn about the Site Preservation Program.
Related Projects:
---