May 7, 2021
The ARCHAEOLOGY Magazine Archive is Now Open
---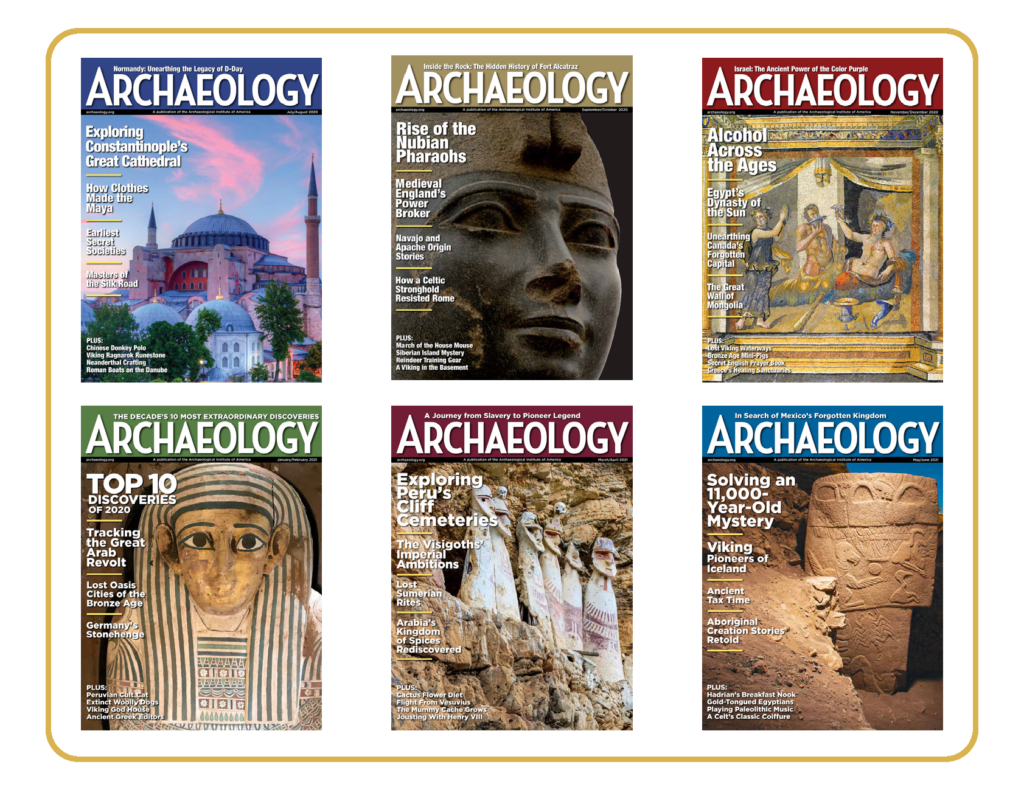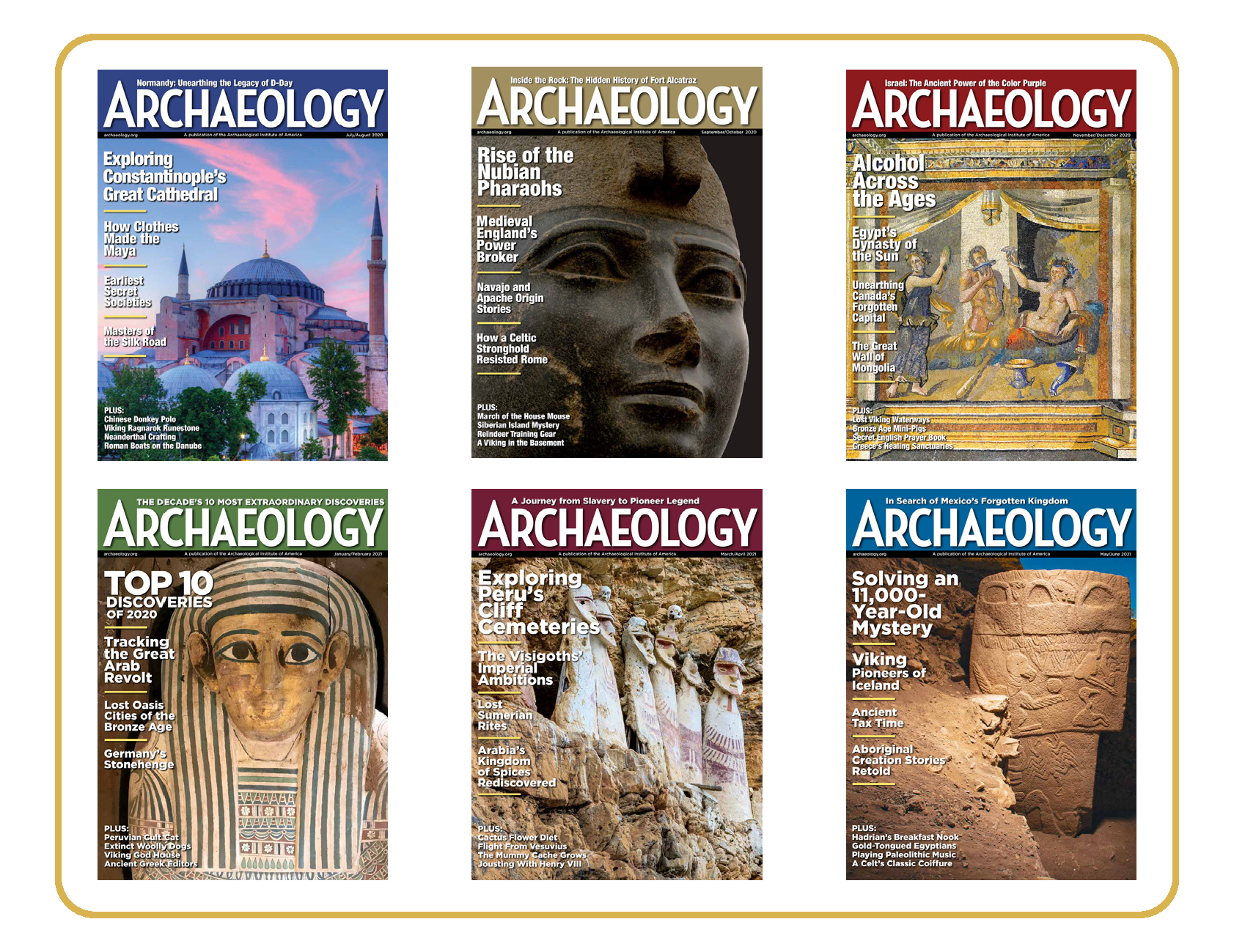 We're thrilled to announce that AIA Society Members now have full access to the complete digital archives of ARCHAEOLOGY magazine. Since its first issue in 1948, ARCHAEOLOGY has brought readers the field's latest discoveries, most exciting theories, and best images—and now you can access them all!
To begin your journey through the archive, we asked ARCHAEOLOGY Editor in Chief, Jarrett A. Lobell to pick an article she particularly enjoys.
One of my favorite articles is "The Great Egyptian Crocodile Mystery" by University of Toronto archaeologist Gilbert Bagnani from our Summer 1952 issue. It's a wonderful example of everything ARCHAEOLOGY has always been for our readers—the title is intriguing, the writer's tone is engaging, and the images are excellent and well identified. In this highly appealing article, Bagnani conveys his deep knowledge of and enthusiasm for his subject, calling upon ancient literary sources and archaeological evidence, as well as vivid descriptions of his own time spent in Egypt and his engrossing—if malodorous—crocodile mummy research. It's very clear that only four years after its first issue, the magazine has already developed a unique voice that endures more than 70 years later.
Click here for more information on how to access the archive.
Click here to renew your membership.
Click here to join the AIA.