December 15, 2017
11th Annual Archaeology Fair
by K. Sophie Will
---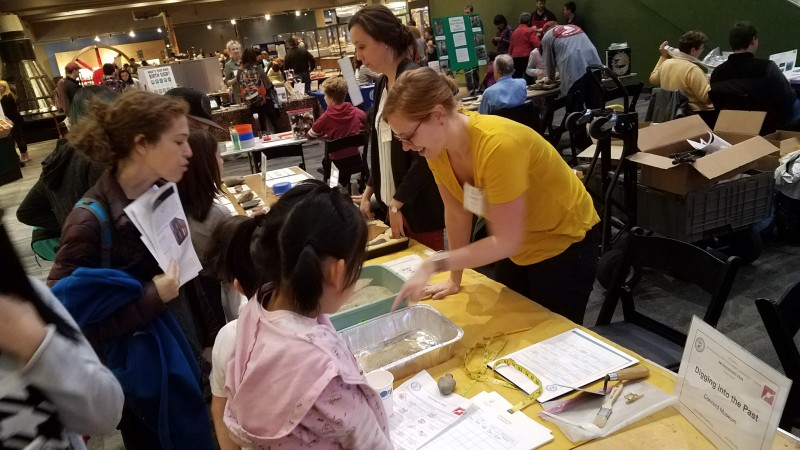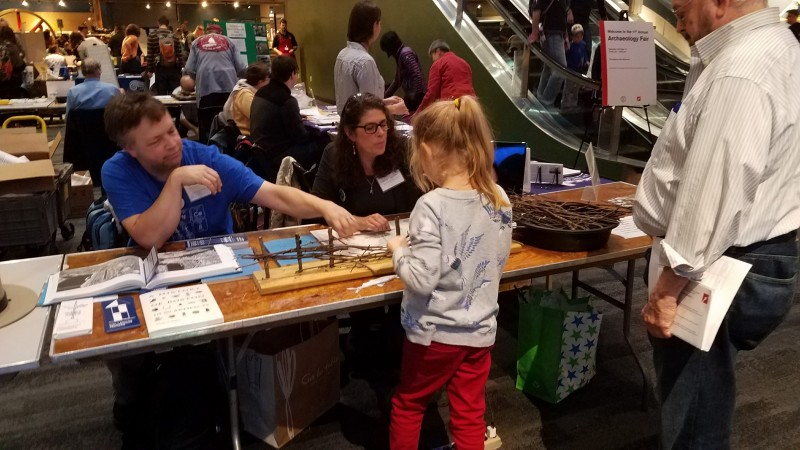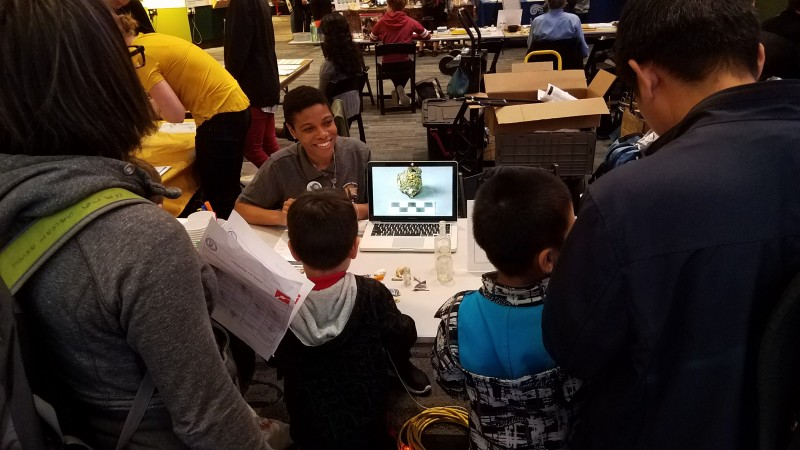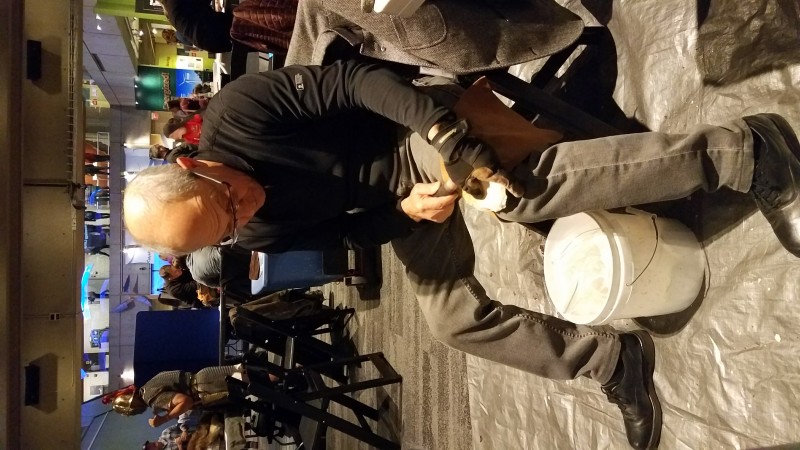 On October 14th, the Archaeological Institute of America and the Museum of Science celebrated the 11th Annual AIA-MOS Archaeology Fair at the museum in Boston. Thousands of people, including students, teachers, and families, attended the daylong event and had the opportunity to participate in over a dozen interactive, engaging, and informative activities presented by 14 organizations from around New England.
The hands-on programs presented at the fair allow participants to experience archaeology and indulge their inner Indiana Jones. Kids, parents, and everyone in between had a great time exploring multiple aspects of archaeology and participating in activities involving archaeological digs, tool making, shipwrecks, and much more.
Presenters at this year's event included: the City of Boston Archaeology Program, the Concord Museum, Franklin Pierce Archaeology Club, Historic New England's Spencer-Pierce-Little Farm, J&P Voelkel, Legio III Cyrenaica, Massachusetts Archaeological Society, Inc., the Massachusetts Board of Underwater Archaeological Resources, the Seafaring Education and Maritime Archaeological Heritage Program, the National Park Service's Northeast Museum Services Center, New Hampshire Archaeological Society, New Hampshire Department of Transportation, New Hampshire Division of Historical Resources, Robert S. Peabody Museum of Archaeology, and The Public Archaeology Lab, Inc.
All in all we had about 2,253 attendees to this year's fair–the highest attendance for a Saturday fair since 2013. Positive feedback and many happy faces remind us why we love the AIA-MOS Archaeology Fair. The 2017 fair was another wonderful success and we are looking forward to next year!
Both the AIA and the Museum of Science would like to extend our sincerest thanks and appreciation to all of the volunteers, presenters, and attendees for making it a great fair in celebration of 11 years of honoring archaeology.
International Archaeology Day Blog