December 15, 2017
A Garden Party and Lecture for IAD in Orange County
by K. Sophie Will
---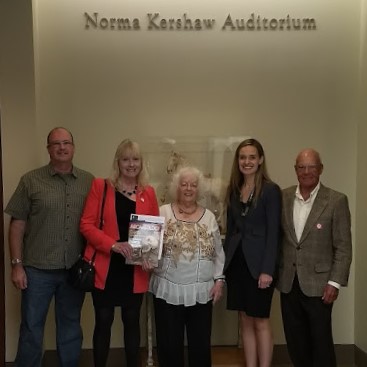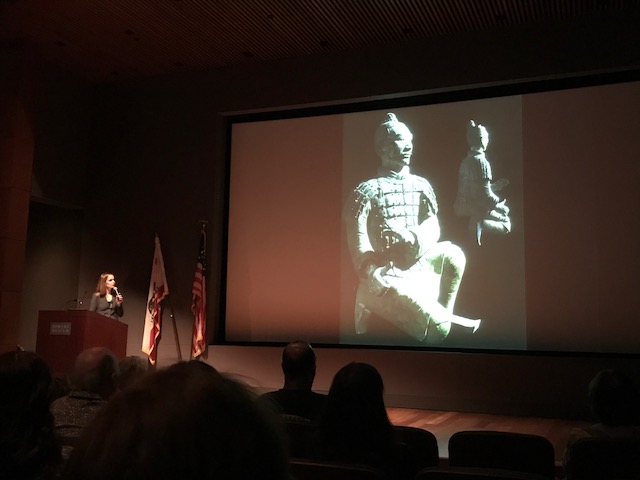 The AIA-Orange County Society held a weekend of events in October for International Archaeology Day, which included a fundraiser and a lecture.
On Saturday, October 14th, a garden party was held to raise funds for the 3rd annual Society Grant Program. Over $3,000 was raised by attendees for two grants that will be awarded this upcoming spring to worthy students doing graduate work with material culture. Event attendees included AIA National Lecturer Allison Miller, AIA Executive Director Ann Benbow, Development Director Bruce Keeler, 2016 grant awardee Cinthia Campos (CSULA), 2017 grant awardee Danielle Candelora (UCLA) and donors Ruth and David Seigle.
The next day, the AIA-Orange County Society worked with the local chapter of the American Research Center in Egypt and the Bowers Museum to host Allison Miller, Assistant Professor of Asian Art at Southwestern University and AIA National Lecturer, in the Norma Kershaw auditorium of the Bowers Museum. Over 120 members and guests attended the Sunday lecture.
Miller's presentation, "Terracotta Warriors After the First Emperor: Re-evaluating the Qin Legacy in the Han" was enthusiastically received and tied in well local audiences as the Bowers Museum has previously hosted a Terracotta Warriors exhibit and will do so again next year.
International Archaeology Day Blog