March 27, 2014
Advice for Field School Participants
---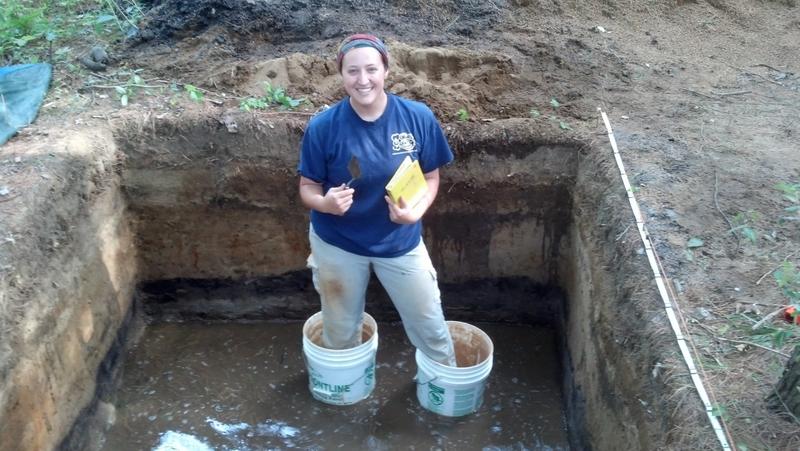 In preparation for the upcoming excavation season, the AIA asked field school veterans that follow our Facebook page to help out first-timers and offer advice from personal experience. The responses were practical, helpful, and often amusing. We have compiled them here as an easy reference list for you as you prepare for your first foray into the field.
Field Fashion
When packing for a dig, taking note of the climate is essential. If the excavation is in the desert, think lightweight layers. If Ireland, England, or the Pacific Northwest is the destination, plan on having (and using) a full set of rain gear. If you are excavating in the rainforest, light, quick drying clothing is helpful and long sleeves will help you avoid bug bites. Everyone's casual favorite, a trusty pair of blue jeans, is not necessarily the best choice in the field, especially if the excavation is in a warmer climate. Comfortable, durable pants with lots of pockets are a must. High waisted pants were also suggested, and will certainly protect against the dreaded archaeologists' tan. A sturdy, and again comfortable, pair of shoes (never sandals) will be a lifesaver after hours in the field (and a possible daily trek to the site)—check with your program to see if boots are needed. While we are talking footwear, always bring extra socks!
Also included were tips on how to lighten your load when packing. Jonathan Robichaux's advice that "You won't wear as many sets of clothes as you think you will" was met with hearty agreement.
Backpack Essentials
One of the most common themes was what to bring to the dig site itself. A trowel (if not provided by the field school) is both the most iconic and the most necessary. Many view the purchase of a first trowel as an archaeological rite of passage. Marshalltown was mentioned as a favorite brand, but any pointed masonry trowel will get the job done (just make sure it is not a gardening specific trowel). Other necessities included sunscreen, bug spray, a hat, a water bottle (to be kept filled at all times!), gloves (gardening/yard work gloves are a good bet), and wet wipes. One sage suggestion was to include knee pads or a kneeler.
Academic Preparation
On the academic side, make sure to bring pens, pencils, and a notebook. Keeping a personal journal or daily log, in addition to site notes, was suggested by veterans as a good way to track your experiences and immerse yourself in the archaeology. With memories in mind, packing a camera is a great way to capture life and finds on your first field school for the folks back home.
General Advice
Aside from practical packing notes, people also offered guidance on how to mentally prepare for your first excavation.
Katie Cross encourages participants to, "Turn off your cell phones and leave TV/internet behind! Field school is the best, especially when you are truly present. Absorb as much as you can, like a sponge!"
Bonnie McKee suggests that it's best to "Prepare yourself with all the above, plus (1) educate yourself about the site, (2) take with you a reverence and an appreciation of peoples of the past and the legacy they left, and (3) learn all you can about preserving that legacy, a gift from the past. When you are finished, take the preservation message with you and share it generously."
The AIA wishes all of its members a fun, safe, and productive field season!
See also, Preparing for a Dig.
Not a member? Stay in touch with the latest developments in archaeology by joining the AIA.
Did you know the AIA grants scholarships to first time Field School participants? Learn more.