March 27, 2019
AIA Awards its Latest Site Preservation Grant to Project in Sudan
---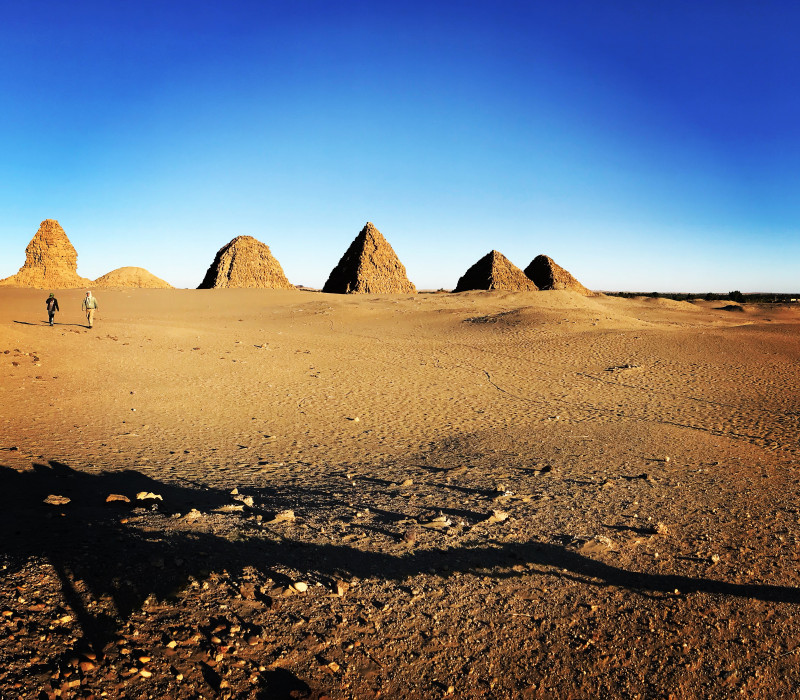 The AIA has awarded its latest Site Preservation Grant to co-directors, Pearce Paul Creasman, Associate Professor in the College of Science at the University of Arizona and Meghan Elizabeth Strong, Research Associate, Cleveland Museum of Natural History and Adjunct Assistant Professor at Case Western Reserve University, and assistant director, Abagail Breidenstein, doctoral candidate at the University of Michigan, for their work with the Royal Pyramids at Nuri, Sudan. The project is conducted in collaboration with the National Corporation for Antiquities and Museums (Sudan), represented by Fakhri Hassan Abdallah, and with Pima Community College's Archaeology Centre (Tucson, Arizona). The project's website can be found at www.NuriPyramids.org.
The site at Nuri is threatened by encroachment, urbanization, and environmental change. Creasman and Strong plan to implement a preservation strategy that includes constructing a low wall around the majority of the site, installing signage in English and Arabic, and building a protective enclosure for the tomb of Queen Yeturow to protect it from the elements, especially seasonal rains that result in flash floods.
The project will also carry out outreach efforts that include familiarizing local workmen with the history of the site, providing organized tours of the site to students and local children, and developing a Sudan-specific version of the AIA –ATTA Guide to Best Practices for Archaeological Tourism.
Including this latest grant recipient, the AIA Site Preservation Program will have supported more than 30 Site Preservation projects on 5 continents. The AIA Site Preservation Program works to promote the conservation and protection of threatened archaeological sites, by funding direct preservation and raising awareness of threats to our shared cultural heritage by encouraging education and outreach efforts.
Learn more the about AIA supported site preservation projects here.
To lend your support to the AIA Site Preservation Program consider making an online donation.
Related Projects:
---