December 11, 2015
AIA Celebrates 9th Annual AIA-MOS Archaeology Fair!
---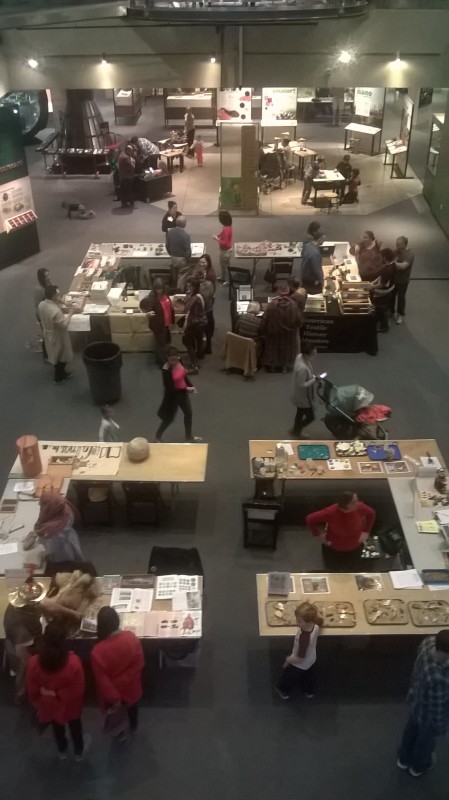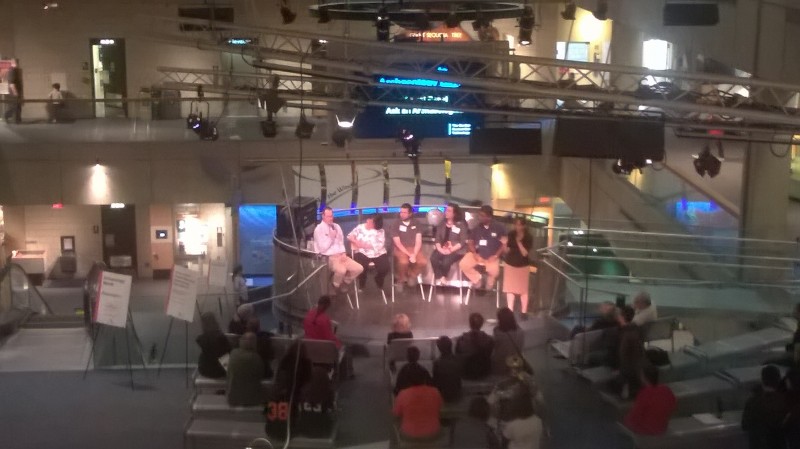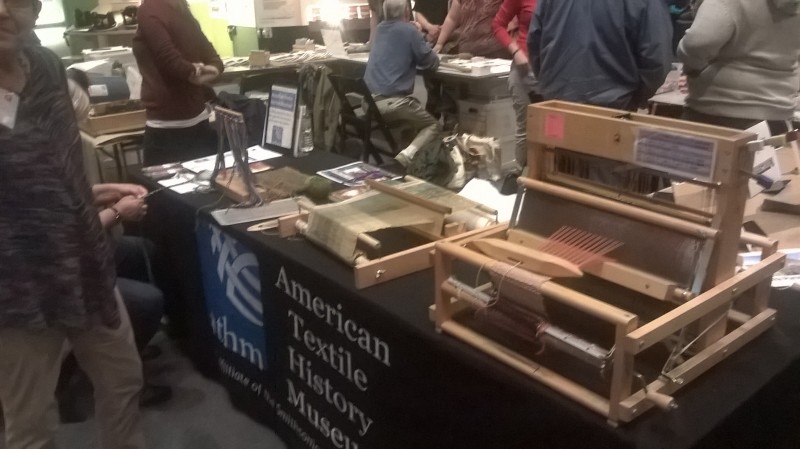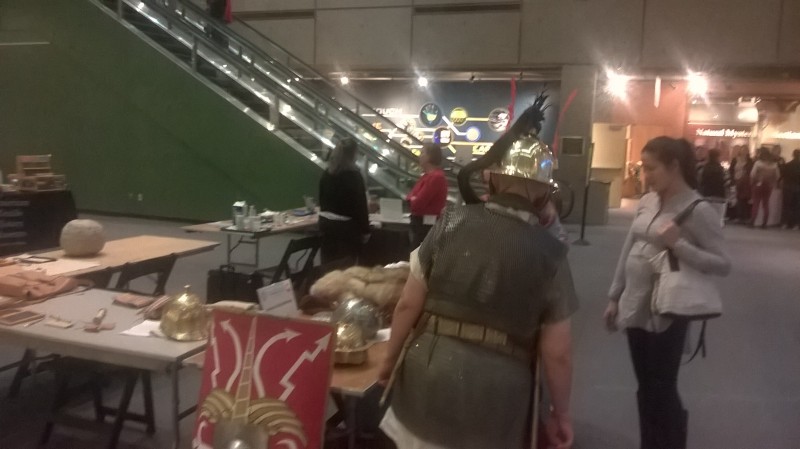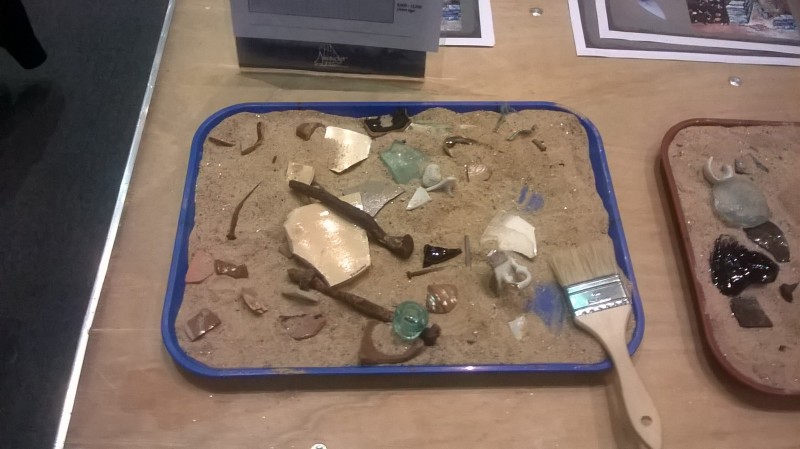 The AIA is pleased to announce another successful archaeology fair to celebrate Massachusetts Archaeology Month and International Archaeology Day.
On October 16 and 17, 2015, the AIA teamed up with the Museum of Science, Boston (MOS) to host our 9th Annual AIA-MOS Archaeology Fair. This two-day event brought together institutions and organizations from around the New England area that share the AIA's mission to spread the wonder of archaeological discovery with the public.
The AIA and MOS were joined by 19 groups over the two-day fair. On Friday, October 16, many of our visitors were school groups from the New England area. Between the elementary and middle school kids and the Museum's regular Friday crowd, we interacted with nearly 1500 people! On Saturday, October 17, the fair brought in an impressive number of families, and we saw a constant stream of enthusiastic fair-goers all day, with over 2000 attendees! All in all, the AIA and MOS estimate that we spread the wonderful world of archaeology to around 3600 people over the weekend.
The AIA would like to extend a warm thank you to all the participating organizations who helped make this fair such a great experience for all:
American Textile History Museum
Boston City Archaeology Program
Boston National Historical Park (NPS)
Concord Museum
Diablo Glass School
Franklin Pierce University Anthropology Club
Harvard Semitic Museum and Peabody Museum of Archaeology & Ethnology
Historic New England
Legio III Cyrenaica
Massachusetts Archaeological Society
Massachusetts Archaeology Education Consortium 
Massachusetts Board of Underwater Archaeological Resources
New Hampshire Archaeological Society
New Hampshire Division of Historical Resources and Department of Transportation
Photon – Boston University Undergraduate Physics Club
Robert S. Peabody Museum of Archaeology
Stellwagen Bank National Marine Sanctuary (NOAA)
Voelkels – Authors of the Jaguar Stones series
International Archaeology Day Blog