December 2, 2015
AIA-Gainesville Society Celebrates Archaeology Day
---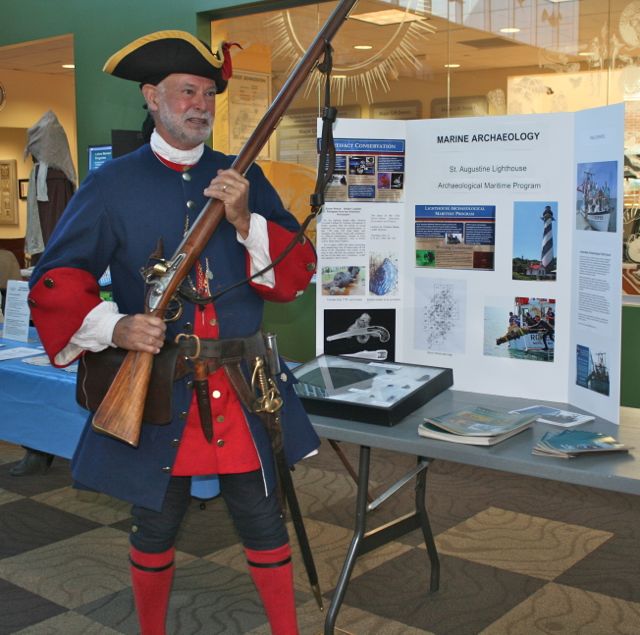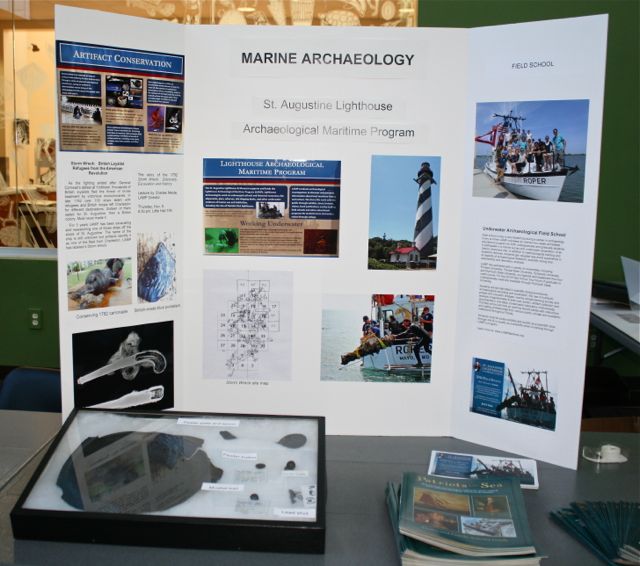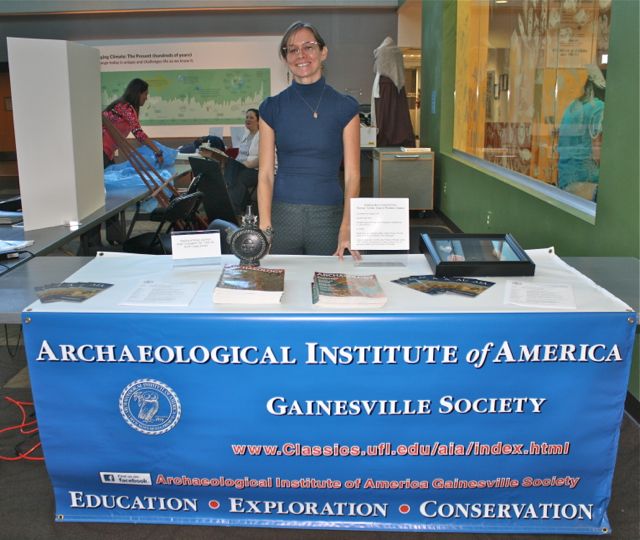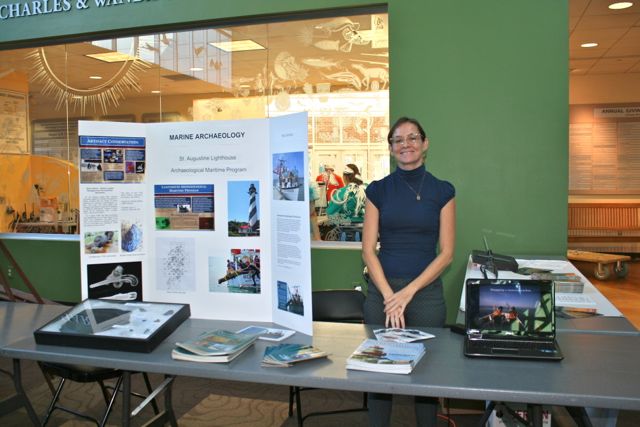 The AIA-Gainesville Society celebrated International Archaeology Day by having a display at the opening of a new exhibit at the Florida Museum of Natural History. They also hosted two related lectures prior to and following the opening of the new exhibit on the archaeology and history of St. Augustine at the museum. The AIA-Gainesville Society recieved a Society Outreach Grant for their program.
 The society had a display located in the lobby of the Florida Museum of Natural History on October 17th that was highly visible to incoming visitors. Many visitors to the museum stopped to study the display on marine archaeology off-shore of St. Augustine as well as a second table with AIA magazines, membership brochures, and a schedule of the society's 2015-16 lectures. The table also included reproductions of artifacts for the visitors to see.
The first lecture took place on October 8th on the University of Florida campus. Robert Thunen, Department of Anthropology, University of North Florida (Jacksonville), gave a lecture on tracing the location of the Huguenot Fort Caroline through the archaeology of contemporary Indian villages (the establishment of Ft. Caroline is the impetus for the founding of St. Augustine by the Spanish who massacred the French at Ft. Caroline). The lecture had an attendance of about 30 persons.
A second related lecture on the University of Florida campus took place on November 5th. Charles Meide, Director of the St. Augustine Lighthouse Archaeological Maritime Program (LAMP) discussed marine archaeology in general and the specific findings from the LAMP excavations of a British Loyalist shipwreck about a mile off-shore of St. Augustine from 1782. He discussed conservation and historical research of the artifacts. About 20 people attended the lecture.
International Archaeology Day Blog