June 17, 2020
AIA Hosts First Themed IAD Listening Session
---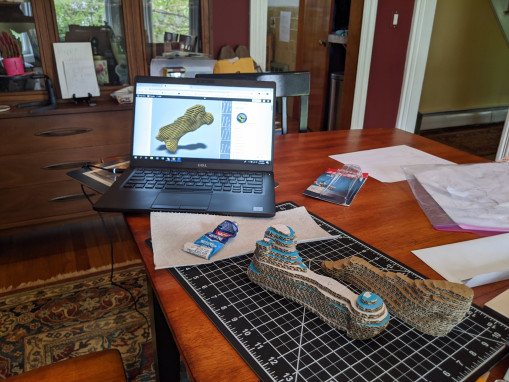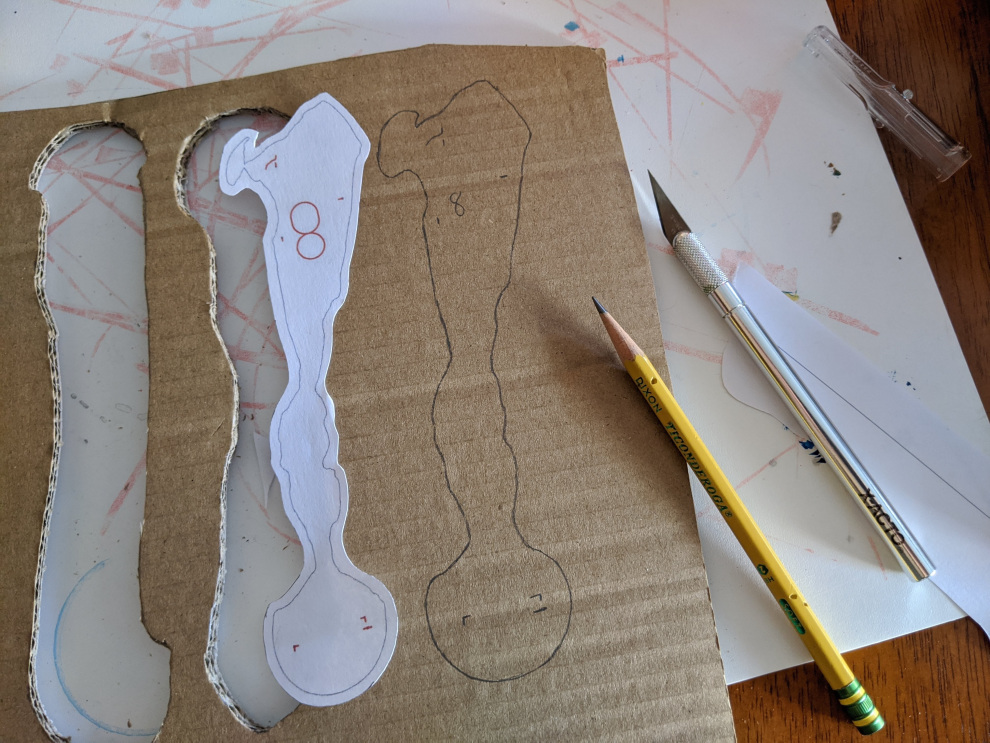 On Wednesday June 10th, the Archaeological Institute of America hosted its first themed online listening session for International Archaeology Day Collaborating Organizations—Keeping Things Hands-on at Home: Creating Kits. Hosted by AIA Programs Staff Ben Thomas and Meredith Langlitz, the session was the first in a series of programs created for IAD collaborators to network and brainstorm about new and different ways to present public programming during the pandemic.
Kits have become an area of increased interest in recent months as archaeologists and museum educators grapple with the challenges of translating hands-on programming for online audiences. Two dozen collaborators participated in the session and to start things off, the group heard from four experienced kit makers: Alexandra Jones from Archaeology in the Community, Bernard Means from the Virtual Curation Lab at Virginia Commonwealth University, Valerie Feathers from the Louisiana Division of Archaeology, and Betsy Rutz from the Marquette Regional History Center. After the brief presentations, the participants separated into five breakout sessions to discuss the logistics of kits in smaller groups and then came back together at the end to share notable ideas and suggestions. While the session formally ended on time after an hour, many participants stayed on the call for an additional thirty minutes to continue the discussion informally.
The session covered a lot of ground as far as kits are concerned and topics that were broached included, audiences, types of kits, themes, add-ons, funding, distribution, and resources and tips. Here are some of the group's findings:
Audience: Kits can be created for children or adults or even a specialized group such as an archaeology or history club, scouts, classrooms, etc.
Types of Kits: There are many types of kits. While the "traveling trunk" model of reusable kits has been around for a long time and is still employed, participants also discussed single-use, virtual, and hybrid kits. Traveling trunks may not be a practical option during the pandemic because of the sanitation requirements for keeping everyone involved safe; however, the Institute of Museums and Library Services has information available online about disinfecting cultural resources. Kits that encourage use of materials that people may already have at home or can get locally without much difficulty are a good option. Several people suggested including add-ons or extra activities beyond the main activity such as worksheets and coloring pages.
Themes: Themes for kits are only limited by your imagination and the accessibility of materials. Kit themes can focus on local archaeological resources, specific cultures, exploring the basics of archaeology, ancient technologies, traditional crafts, and more.
Distribution: There are multiple options for distribution including curbside pickup, pickup spots at partner locations, drop off, mailing, and electronic deployment for entirely virtual kits. Your method may be determined by how large of a geographic area your kit consumers cover and your ability to staff a pickup location. For organizations that are shipping—some groups suggested finding boxes first and then adjusting kit supplies to fit in them. Groups based in the United States also warned kit makers to not be fooled by flat rate boxes—try calculating shipping in a regular box before you commit to using flat rate boxes. Depending on the weight of your kit, this could save a lot of money! Also, remember that at this time, due to the pandemic, mailing kits can be very slow.
Funding: There were few approaches to funding kits that were brought up during the session. In some cases, it may be possible to repurpose grant, sponsorship, or donor funds for canceled programs towards kits—be sure to check on this with your funder. Others are looking into charging for kits through e-commerce sites.
It was clear from the registration numbers for the first session that a lot of groups are looking into kits this year, many for the first time. While we had a handful of experienced kit makers participate, the majority were either researching how to create a kit for the first time or just interested in learning more. The online session was a great opportunity for everyone to get together to talk through ideas, share tips, and ask questions. The positive energy and optimism of our IAD collaborators despite the challenges presented to them and their institutions during the current pandemic was palpable throughout the online session and the AIA is looking forward to moderating many more great discussions in the weeks to come.
International Archaeology Day Blog