October 8, 2020
AIA Launches ArchaeoDoodles Contest
---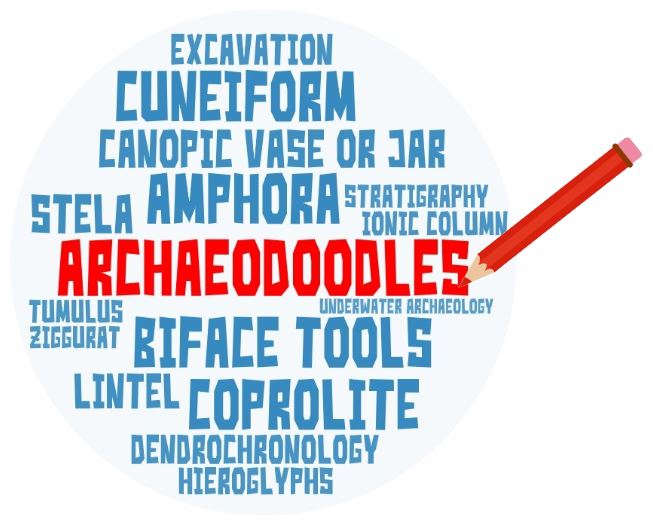 Did you know that the AIA's glossary of archaeological terms is one of the most popular resources on our website? Help us upgrade our list of terms and definitions with your illustrations and graphic designs. We picked 15 words or phrases for you to bring to life:
Amphora
Biface tools
Canopic vase or jar
Coprolite
Cuneiform
Dendrochronology
Excavation
Hieroglyphs
Ionic column
Lintel
Stela
Stratigraphy
Tumulus
Underwater archaeology
Ziggurat
The deadline to enter is October 15th at noon Eastern. Enter your own drawings and see submissions here.
International Archaeology Day Blog