March 18, 2015
AIA Site Preservation Grant to Preserve Rare Murals at San Bartolo in Guatemala
---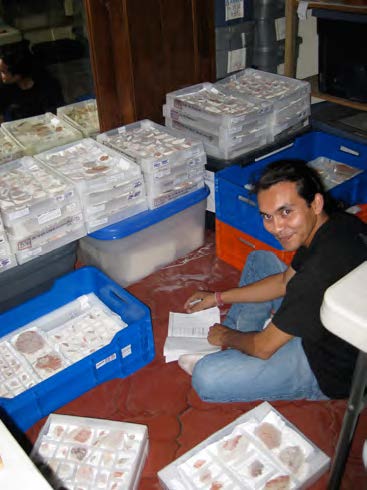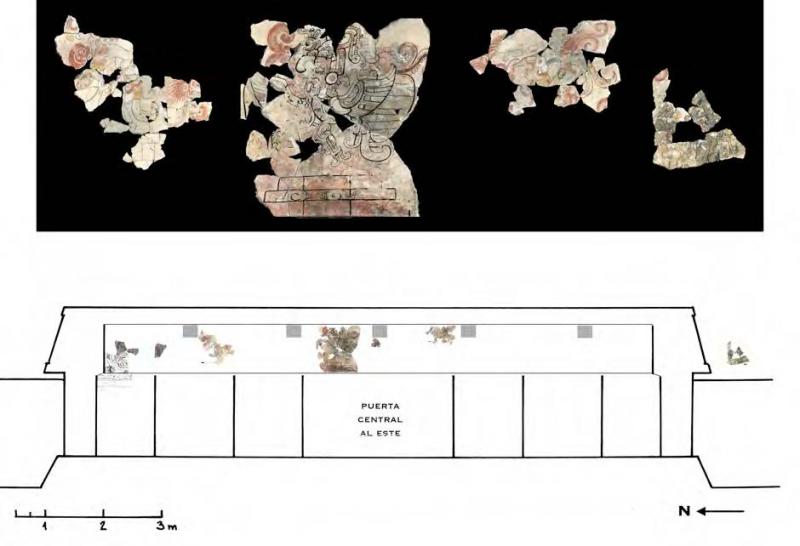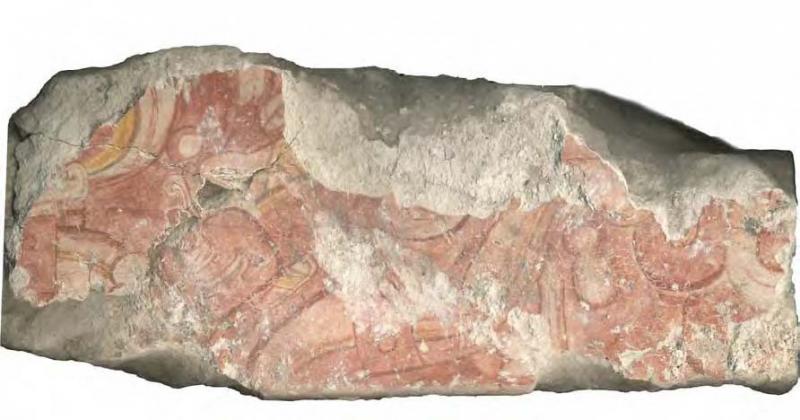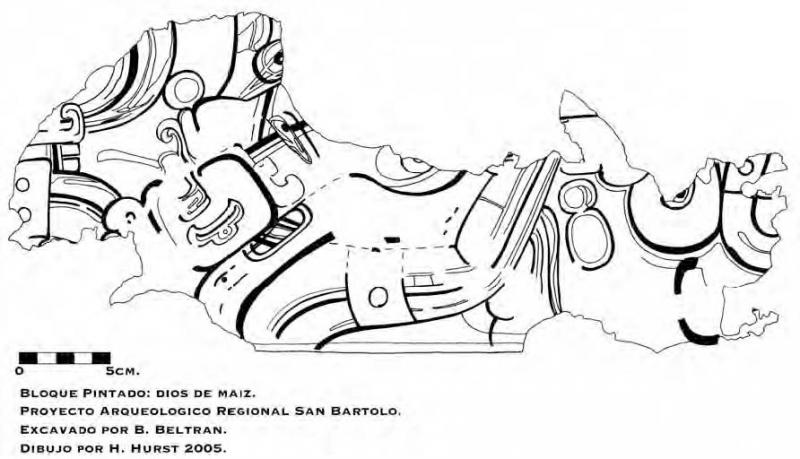 BOSTON—March 18, 2015—The Archaeological Institute of America (AIA) awarded a Site Preservation Grant to the Image, Documentation, Environment, and Access (IDEA) project under the direction of Heather Hurst, Assistant Professor of Anthropology at Skidmore College, in support of an initiative to document, digitize, and share with the world the stunning ancient Maya murals discovered in 2001 at the site of San Bartolo in Guatemala.
The rare and incredibly well-preserved murals dating to the Late Preclassic period (400 BC to AD 250) provide significant insights into ancient Maya artistic traditions. In addition to the intact murals, archaeologists have also uncovered fragments of earlier paintings that were deliberately broken into pieces and buried. Between 2005 and 2009, archaeologists recovered over 6,000 of these mural fragments.
IDEA was established to conserve and protect the site while making the murals available to a global audience. IDEA uses a combination of onsite mural stabilization, documentation, and environmental monitoring along with the development of exhibition materials, and alternate ways of viewing the murals including visual reproductions of the artworks and the use of digital media.
The AIA grant will provide financial support for outreach efforts that include digitizing the intact artworks and recovered mural fragments and presenting them to the public both online and through the creation of large scale panel displays on site. Creating off-site exhibits and digital media accessible via the internet will relieve some of the pressure to open the site to mass tourism while still providing access to the amazing discoveries that are being made at San Bartolo. The current grant complements and builds upon earlier support provided to the project by the AIA through a special pledge drive at the Institute's 2013 Spring Gala in New York.
About AIA Site Preservation Program and Grants 
The AIA Site Preservation Program emphasizes outreach, education, and the spread of best practices in site preservation. The Program supports projects in more than a dozen countries around the world. In addition to awards and grants, the program conducts advocacy campaigns to stop the destruction of archaeological sites; presents outreach activities for children; maintains online resources for the public and professionals; and hosts workshops at AIA Annual Meetings. All aspects of the program, including grants and awards, are made possible through donations to the AIA Site Preservation Program. To learn more, please visit archaeological.org/sitepreservation. 
About Archaeological Institute of America (AIA) 
Founded in 1879, The Archaeological Institute of America (AIA) is North America's oldest and largest archaeological organization. Today, the AIA has over 200,000 members and 110 local societies in the United States, Canada, and overseas. The AIA exists to promote archaeological inquiry and public understanding of the material record of the human past worldwide by promoting research; advocating for preservation of the world's archaeological heritage; and educating people of all ages.
For more information and images please contact: 
Samantha Craig, AIA Site Preservation Program Administrator—scraig@archaeological.org 617-353-9364
Ben Thomas, AIA Director of Programs— bthomas@archaeological.org
Related Projects:
---