April 19, 2019
AIA Tours: Jungle Kingdoms of the Ancient Maya
by Jeff Kowalski, AIA lecturer/host
---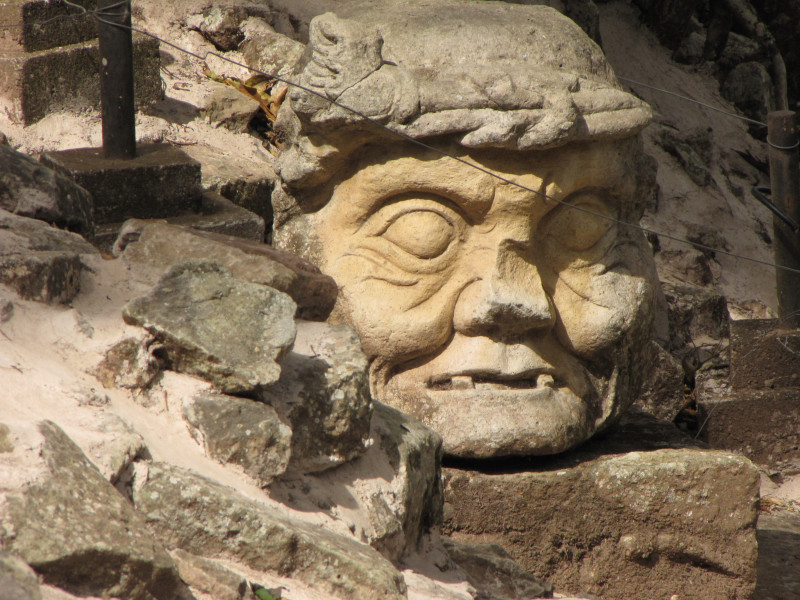 One of the peak experiences on the AIA's Jungle Kingdoms of the Ancient Maya tour last month was returning to Copán, where I worked with archaeologists William Fash, Jr. and Barbara Fash during the summer of 1985, and lived with my family during the 1986 field season. The focus at that time was on the Copan Mosaics Project and early excavations of Temple 26 and the Hieroglyphic Stairway. Memories flooded back of Barb and students carefully sorting pieces of façade sculpture from the Ballcourt and of me working with Bill, beginning research and writing a preliminary report on the court's reconstruction and the mythological/political significance of the game.
Although I had revisited Copán in the 1990s, and knew much about new work and new interpretations since that time, it was marvelous entering the site again. I smiled as I walked among the deeply carved stela portraying Waxaklajuun Ubaah K'awiil (the 13th king), embodying various gods as he celebrated and sacrificed to mark the change of sacred time cycles. With the images of Hero Twin Hun Ajaw playing ball against an Underworld Lord on the court's central marker in our minds, we saw gigantic solar macaws adorning its flanking temples, before peering up the monumental Hieroglyphic Stairway, its 2200 glyphs recording Copán's dynastic history from the time of its founding king to that of its 15th ruler.
After visiting the other major buildings and monuments on the Acropolis, and seeing earlier structures beneath them in a maze of archaeological tunnels, the culmination was seeing the beautifully reconstructed polychrome stucco façade of the sixth-century Rosalila structure in the spectacular Copan site museum. Next morning, after a delicious buffet breakfast at Hotel Marina, I was able to enter the courtyard of the house where my family had stayed in Copán all those years ago, and where I told the Popol Vuh's tale of the adventures of the Hero Twins to my kids.
*Join Mayanist Virginia Miller on the next departure of this Jungle Kingdoms of the Ancient Maya tour, January 25–February 7, 2020 OR join Jeff Kowalski on Maya Pyramids & Temples of Yucatan, January 11-19, 2020! Visit www.aiatours.org for more information.*