September 1, 2023
Archaeodoodles 2023 Contest Announcement!
---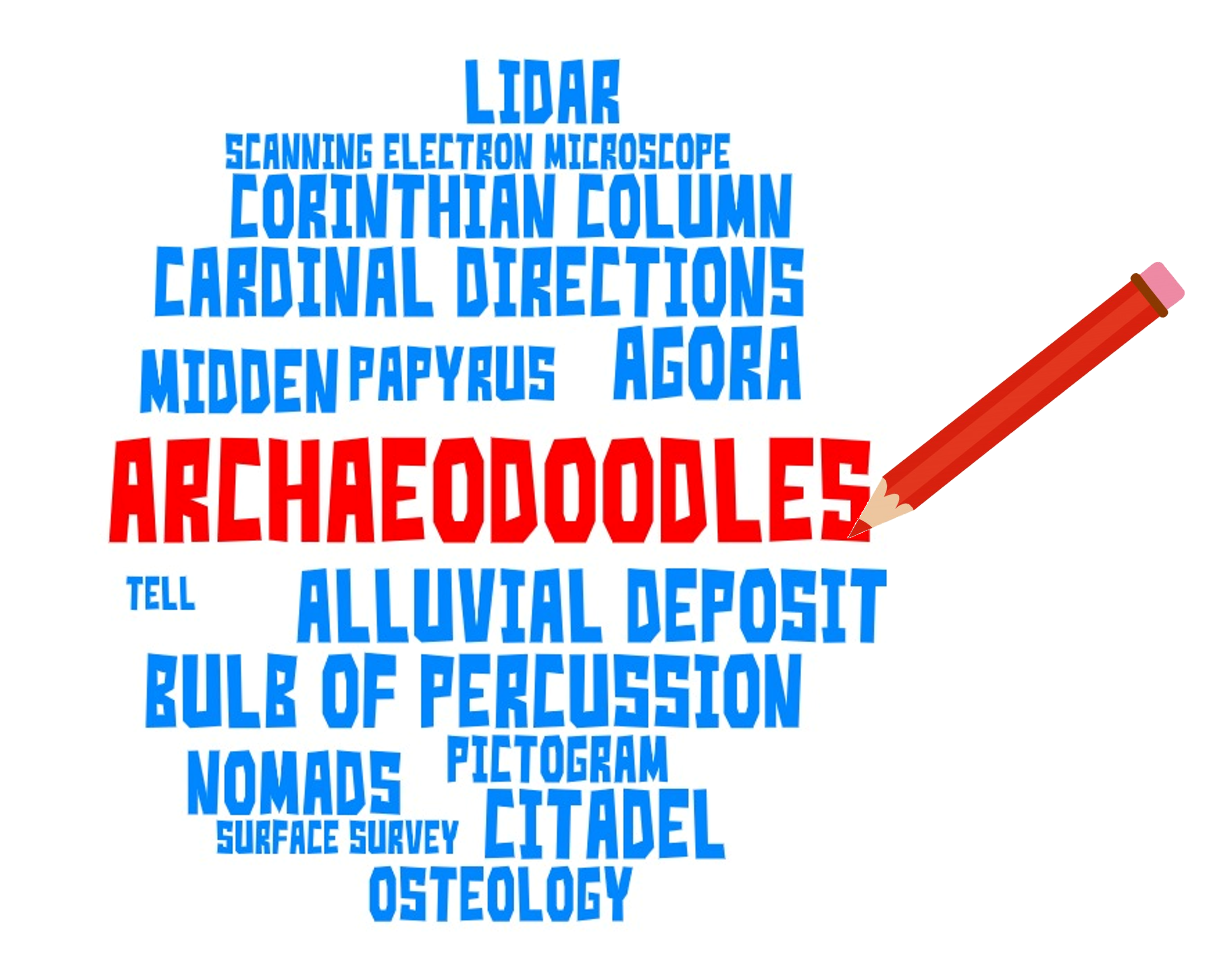 Do you like drawing and archaeology? Then we have the International Archaeology Day contest for you! IAD is coming up sooner than we think on Saturday, October 21. In the weeks leading up to the event we are running a brand new, 2023 edition of Archaeodoodles!
We've picked out some words from our ever-popular glossary page for you to use your skills to illustrate. Maybe you love Corinthian columns. Maybe you want to show us how LiDAR works. Or maybe you want to submit the same drawing for both a tell AND a midden and see if we notice… If any of these describe you or someone you know, then go ahead and draw us a picture! Both youth and adult submissions will be accepted, starting today, through noon Eastern Time on October 4.
After submissions close on October 4, we'll post the illustrations and ask you to vote on the best ones. Winners will receive fun prizes like swag, magazines, and membership to the AIA. Voting will open October 10 and close October 16, and then we'll announce the winners in time for IAD! To learn more about the logistics, see the list of words, or submit an entry, head to our Archaeodoodles page.
International Archaeology Day Blog