Joe Bagley
City Archaeologist and Director of Archaeology for the City of Boston
Joe Bagley is the City Archaeologist and Director of Archaeology for the City of Boston. His fields of research include urban archaeology, community archaeology, historical archaeology, and Native archaeology. Bagley runs Boston's City Archaeology Program, which is dedicated to community-based archaeology in Boston. In 2016, Bagley was awarded the John L. Cotter Award from the Society for Historical Archaeology for his achievements.
We spoke to Joe to learn more about why he is an archaeologist you should know.
What got you interested in archaeology?
I grew up in rural western Maine wanting an interesting, fun, and adventurous job that included the sciences and gave me a chance to discover things. As a first-generation college student, I wasn't sure what options there were for those kinds of jobs, and even when I was in high school I really didn't have a specific idea of what I wanted to do. During my Junior year my school gave us assignments to help us with college essays and choosing schools. I started looking into various majors, seeing if there were any that really seemed like something I wanted to do. I didn't know anything about college, but knew I wanted to leave Maine, so I searched various combinations of words and eventually found Boston University (BU). BU at the time just happened to be the only school in the US with a specific archaeology department . I thought that looked really interesting and looked into different career options, all of which sounded exciting, and decided that I was going to become an archaeologist. I saved up money from working at a grocery store and applied to three schools for anthropology and archaeology, including BU, where I was accepted. The summer before I went to BU, I participated in a week-long summer field school with the Maine State Museum excavating a site near Acadia, and absolutely loved it. I have not looked back since, and I've been very lucky to constantly find even more things I like about my job and the field of archaeology.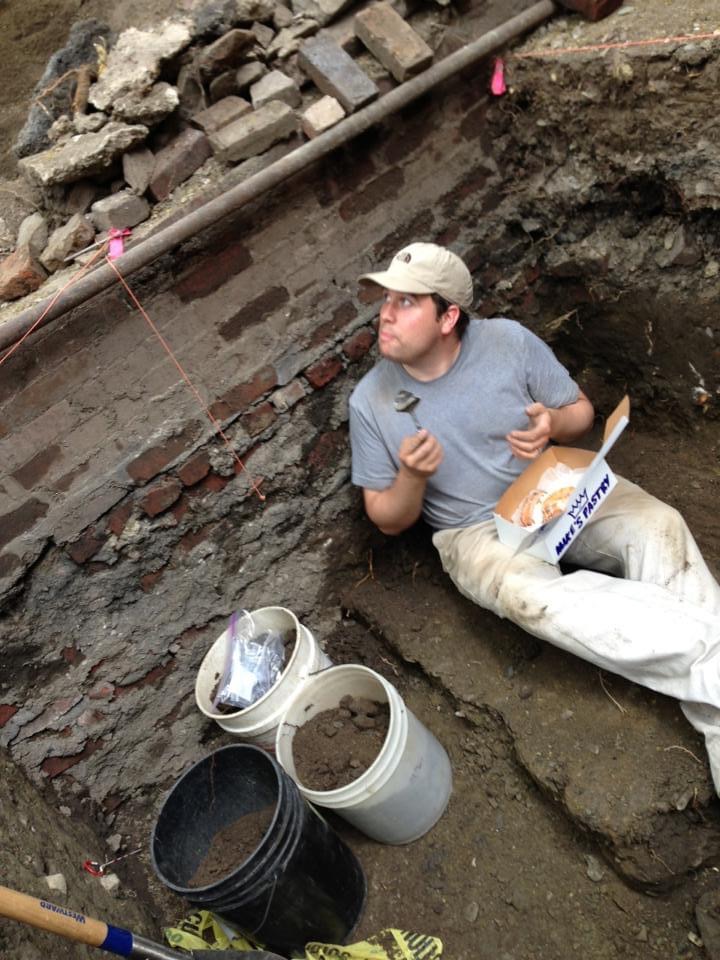 Please describe your work and field of study.
The City of Boston's Department of Archaeology was founded in 1983 to protect Boston's irreplaceable historic artifacts and resources. We maintain a collection of over 1,000,000 artifacts at the City's Archaeology Laboratory from dozens of sites excavated in Boston from the 1960s to today. Much of our lab work involves grant-funded projects to go back through these older collections and make sure they have detailed and complete catalogs, artifact photos, and that they are stored correctly. In the field, we excavate on city and non-profit owned property, so long as the projects are accessible to the public and small enough for our mostly volunteer team. We also do community digs on places where an important story or question has been identified that can be answered or explored with archaeology.
Recently, archaeologists surveyed the front yard of Boston's Old City Hall, and found evidence of the 1600s Boston Latin School, including more than 8,000 artifacts. We have done a great deal of work in collaboration with Boston's local Native tribe, the Massachusett Tribe at Ponkapoag, working on documenting their ancestor's stories through archaeology on the Boston Harbor Islands where climate change is causing rapid erosion and loss of their sites.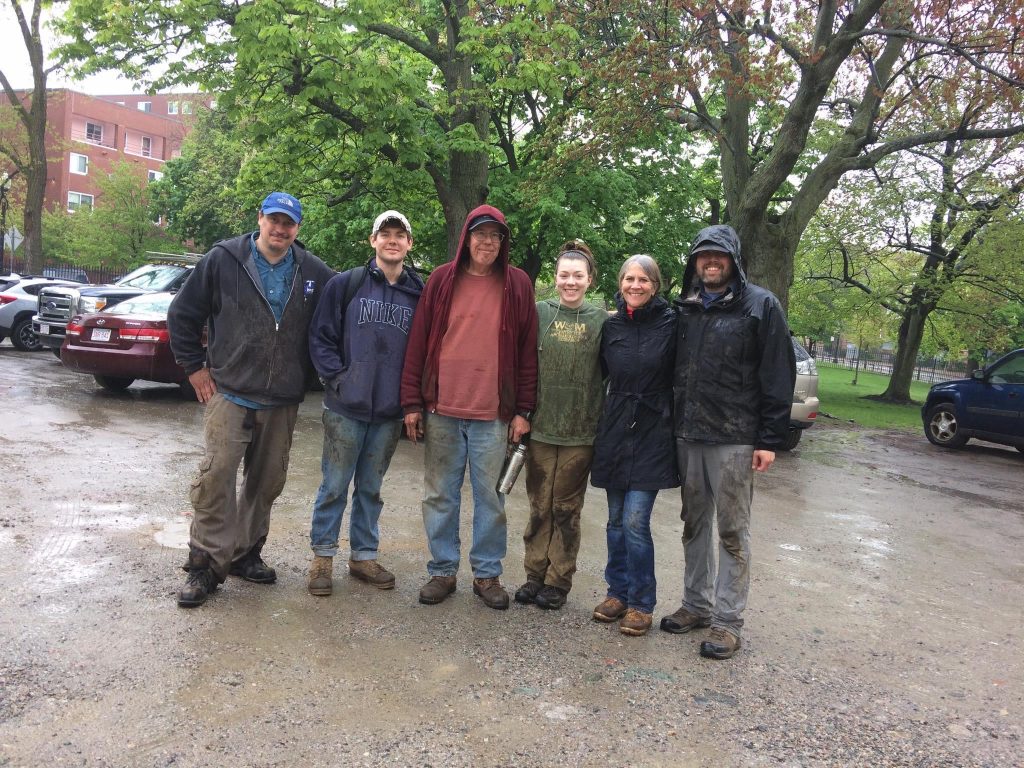 Please share one interesting archaeology anecdote about your work.
Boston, a city known for its history, has a past that goes back thousands of years! Of the nearly 300 recorded archaeological sites in Boston, there are almost as many ancient Massachusett Native archaeological sites. These include a Massachusett site on Boston Common that is 2,000 years older than Stonehenge and the Giza pyramids. The Boston Harbor Islands are one of the most intact Native landscapes remaining in Boston, but the effects of climate change, specifically erosion by increased storm activity, have caused the sites on the islands to rapidly erode into the ocean. We are working on a Boston Harbor Islands Archaeological Climate Action Plan to design and implement a series of prioritized surveys with the local Massachusett community on the islands to document sites and areas that have never been surveyed before they are lost.
To learn more about Joe Bagley's work and the City of Boston's Archaeological Program, please visit:
Read about our other Archaeologists You Should Know