George Bass (1932 – 2021)
Pioneer of Underwater Archaeology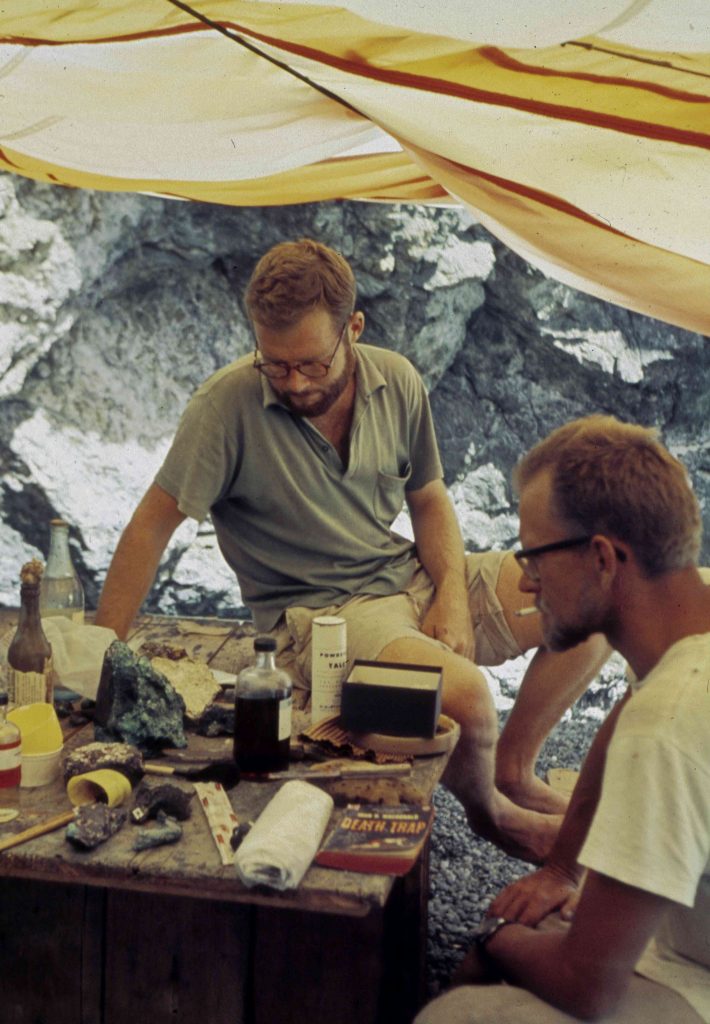 George Bass was a pioneer in the field of underwater archaeology and founder of the Institute of Nautical Archaeology. As the first archaeologist to excavate underwater using the same principles and standards as excavations on land, he helped revolutionize an entirely new field. George completed a M.A. in Near Eastern Archaeology at Johns Hopkins University in 1955 and a Ph.D. in Classical Archaeology at the University of Pennsylvania in 1964. George was an accomplished archaeologist, winning awards that included both the AIA Gold Medal for Distinguished Archaeological Achievement and the Bandelier Award, the National Medal of Science, and the LaGorce Gold Medal from the National Geographic Society. Additionally, in 1989, he was elected as a Member of the American Philosophical Society. Sadly, George passed away in 2021; the field of archaeology, especially underwater archaeology, are deeply indebted to George and his legacy. Click here to read the full memorial statement in his honor.
We spoke to Nicolle Hirschfeld to learn more about why he's an archaeologist you should know.
About Nicolle:
I teach in the Department of Classical Studies at Trinity University (San Antonio). Teaching here reminds me of my undergraduate alma mater, Bryn Mawr College. The training and mentoring I received there profoundly influenced my professional career. While I was researching my senior thesis on the metal technologies of the Mediterranean Late Bronze Age, George announced the discovery of the Uluburun shipwreck. I immediately applied to the Nautical Archaeology Program at Texas A&M and spent six glorious summers excavating that fabulous cargo. George supervised my Master's thesis on a related topic. In 2010 he asked me to join him in a final field season at Cape Gelidonya, in celebration of the 50th anniversary of the original excavations at the site. My research continues to be founded in these two shipwrecks and, in particular, understanding the mechanisms of overseas exchange in the eastern Mediterranean during the 14th and 13th centuries BCE.
What got you interested in archaeology?
My mother gave me a book when I was about 6 years old: Gotter, Gräber, und Gelehrte (Gods, Graves, and Scholars) by C.W. Ceram (1949). It was a moldy paperback, written in German, with just a few small, gray, blurry pictures. An adult immigrant, she wanted me to learn her mother tongue. I was dutiful in that respect but what caught me was the subject matter: stories of the great archaeological discoveries up to that date. Unearthing ancient worlds in faraway places seemed like just the thing I'd like to do with my life and, unlikely as my circumstances were towards achieving that end, I managed to realize that dream.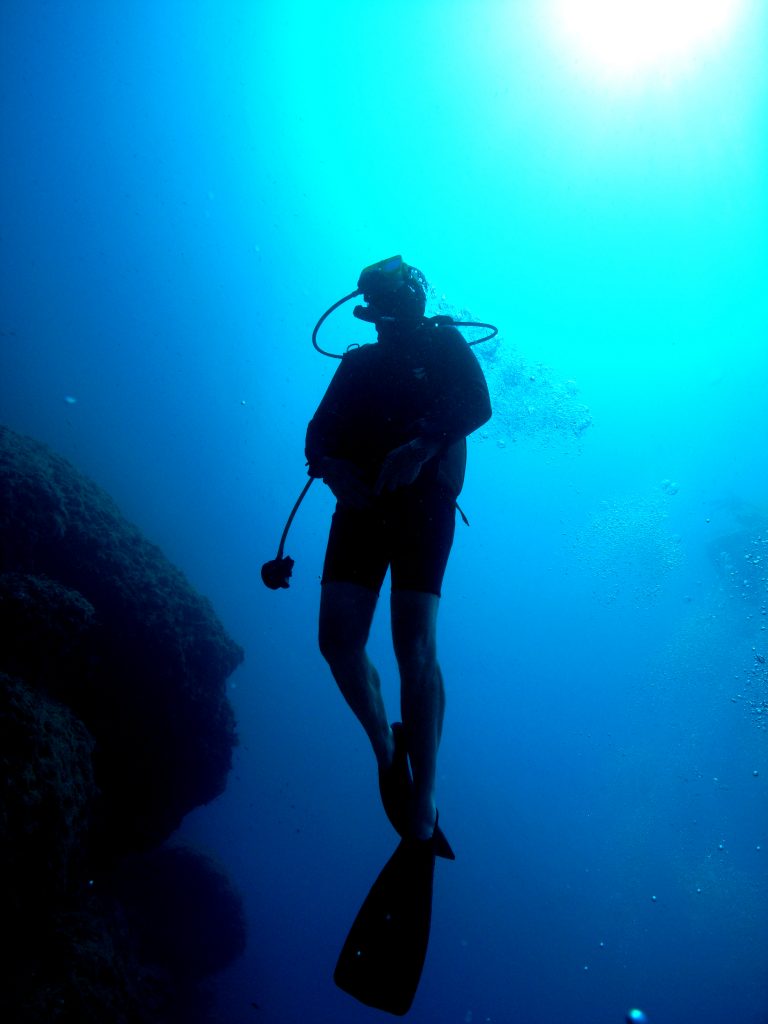 About George:
During his lifetime George F. Bass (1932-2021) catalyzed the establishment of underwater archaeology as a scientific discipline, refocused a view of the Mycenaean world rooted in philhellenism to a broader Mediterranean-wide outlook, and founded an academic program and institute that provide training and support for underwater archaeological projects worldwide. He received numerous awards in recognition of his accomplishments, including from the University of Pennsylvania, the Archaeological Institute of America, National Geographic, the Explorer's Club, and the American Philosophical Society. In 2001, President George W. Bush presented George Bass with the National Medal of Science, the highest award bestowed in the United States for lifetime achievement in scientific research, and in 2018 TIME Magazine recognized George as one of the Great Scientists: The Geniuses and Visionaries Who Transformed Our World.
George's parents were academics specializing in English literature and as an undergraduate George majored in the same subject. I don't know what prompted him to change course; he graduated with a Master's degree in Near Eastern Archaeology from Johns Hopkins (1955), mentored by William Albright. John Caskey and Rodney Young completed the trifecta of Big Names in Archaeology who trained George. He met Caskey at the American School of Classical Studies in Athens (1955-57) and participated in the excavation of the House of the Tiles at Lerna. And he excavated at Gordion with Rodney Young, his dissertation advisor at the University of Pennsylvania (1959-64). In between, George served in the U.S. Army as a First Lieutenant in South Korea. During that tour of duty, he authored his first professional article, a study of Neolithic figurines, published in Hesperia (1959).
So far, a traditional career path. Everything changed for George the day Rodney Young challenged him to excavate a cargo of copper ingots sunk off the southwestern coast of Turkey, at Cape Gelidonya. The wreck had been discovered by sponge divers who augmented their income by pillaging wrecks for scrap metal. One of the divers, Kemal Aras, happened to cross paths with an American photojournalist (Peter Throckmorton) in a bar in Bodrum, ancient Halikarnassus, home to Herodotus and site of Mausolus' wondrous tomb. To make a tall tale short, in 1959 a Bronze Age shipwreck needed an archaeologist and, invited, George jumped in…
The 1960 season at Cape Gelidonya proved to be the first of fifty years of underwater excavation in Turkey, during which George directed the excavation of shipwrecks spanning three millennia of history: at Şeytan Deresi (Middle Bronze Age), Uluburun and Cape Gelidonya (Late Bronze Age), Pabuç Burnu (Archaic), Tektaş Burnu (Classical), Yassıada (Late Roman and Byzantine), Bozburun and Serçe Limanı (Byzantine).
George did not confine his energies to the Mediterranean. In the year of the American Bicentennial, he directed the excavation of a British ship sunk at Yorktown during the American Revolution. This project marked a pivot in George's career. He had been promoted to associate professor at the University of Pennsylvania in 1968 but in 1973 he left the stability of this tenured position, uprooted his young family, and moved to Cyprus in order to establish an independent institute devoted to shipwreck archaeology. The 1974 coup thwarted their sojourn on the island but not George's dream. He relocated again and established the Institute of Nautical Archaeology (INA) as an affiliate of Texas A&M University, and the graduate degree-granting Nautical Archaeology Program (NAP). NAP graduates, trained in the techniques of excavation and conservation of cargoes and hulls, conduct projects throughout the world and spanning all eras of human maritime activity.
About George's work and field of study:
Breath-hold divers have salvaged shipwrecks since antiquity. The invention of helmet diving in the early 19th-century allowed for longer dives and access to more of the seabed, but the cumbersome equipment required professionals. The archaeologists conducting the first underwater excavation of a shipwreck in 1901 never got wet. They remained safely on shipboard and relied entirely on professional helmet-divers to report and retrieve what they saw on the seabed. What caught the attention of divers and archaeologists alike were the museum-worthy objects, such as bronze and marble sculptures; the fragmented amphoras and ship's hull littering the seabed were left there, unrecorded and deemed unworthy of the effort of retrieval. (The famous Antikythera mechanism, a unique survival of a Hellenistic geared computational machine, was a happenstance find, raised coincidentally with the detritus clinging to a statue.) Shipwreck excavations continued essentially to be salvage projects until the invention of the Aqua-Lung in 1943, and even then it took some years for this military technology to transition to civilian use. In 1960, the year of Cape Gelidonya, scuba diving was still an extreme sport, only for the intrepid. Or a graduate student.
At Gelidonya, George accumulated a string of "firsts": he was the first archaeologist to excavate on the seabed, first to excavate underwater following the same principles and standards as terrestrial excavations, and first to attempt to excavate a shipwreck site in its entirety, including every bit of cargo and hull. It sounds so simple: George's approach was that of an archaeologist, not a diver, and the treasure he sought was scientific data.
George's achievements were not immediately embraced by his peers, in part because they focused on George's conclusions, rather than his methodology. George's seabed discoveries had prompted a wholesale re-examination of the evidence previously found on land and in texts, upending a paradigm commonly held by scholars who studied the Late Bronze Age from an Aegean perspective. Whereas they believed that Mycenaeans dominated the metals trade, George argued that Near Eastern merchants played a significant role.
In time, George prevailed on both fronts. Specifically, the discovery in 1984 of another ingot cargo, at Uluburun, fully validated George's contention that Mycenaeans were neither the only nor even the dominant drivers of the copper and tin trade in the Late Bronze Age eastern Mediterranean. More broadly, today underwater archaeology is recognized as a scientific discipline fully equivalent to terrestrial archaeology in terms of methodology and objectives, though the tools and equipment are necessarily different, and the hazards of diving, the location of deep-water shipwrecks outside national boundaries, and the continuing appeal of shipwrecks to treasure hunters raise some special ethical concerns (Bass 2003). Shipwreck archaeology offers some unique potentials: The cargoes are deliberate assemblages, complete within the boundaries of preservation that can be specifically assessed. They often carry raw materials of kinds and quantities not found on land, where they were likely to have been processed, redistributed, looted, or recycled. Because a wreck happens at a specific moment in time it can serve as a significant dating benchmark.
George Bass' legacy is best illustrated by the several hundred shipwrecks in seas and rivers throughout the world, from all eras of history, that have been carefully excavated, documented, and published since he first demonstrated how to do archaeology under water at Cape Gelidonya in 1960. Shipwreck archaeology has contributed immeasurably to the histories of maritime commerce, naval warfare, seafaring, and shipbuilding.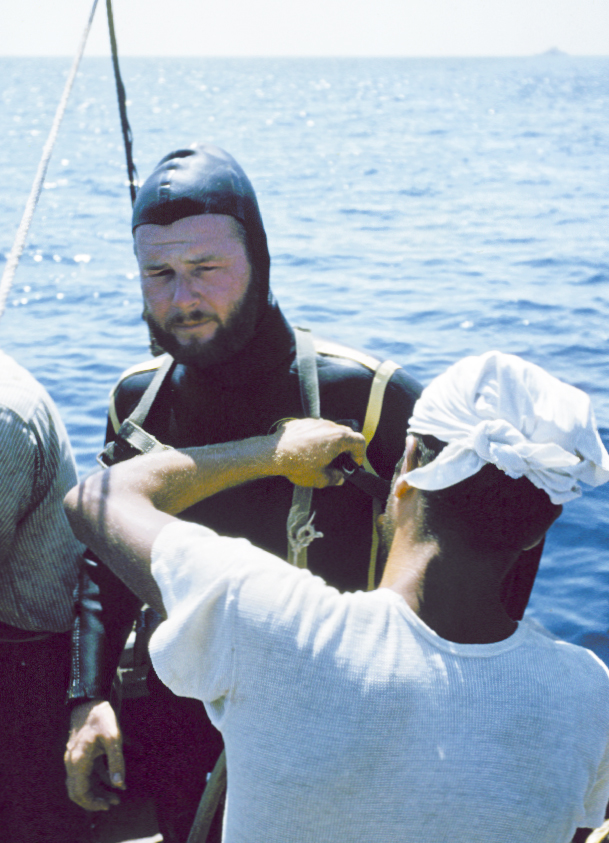 One anecdote about George:
As a graduate student, one of my duties was to answer inquiries addressed to the Nautical Archaeology Program. One day George overheard me telling my peers about a note sent by a first-grader. The boy enclosed a small piece of shriveled wood found on a beach. He wanted to know whether it might be from a pirate's shipwreck. There was nothing about the fragment to indicate that it came from a man-made object, much a less a (pirate's) ship. We were laughing good-naturedly at this query. George asked me to reply in the spirit of this six-year-old's question, to encourage his desire to understand what stories such mundane objects might hold. Decades before "public humanities" became a recognized endeavor, George was adamant that communicating our discoveries to the general public is every bit as important as the timely, scholarly publications of our finds ("an unpublished wreck is a looted wreck"). In the graduate program, he enforced this by weighting style equally with substance in his grading criteria. He led by example. His long list of publications includes many written for popular audiences and he was a tireless and crowd-pleasing public speaker. He brought to life the discoveries made and the adventures in finding them, and he communicated an urgency about the many discoveries still to be made. It was with this same urgency that he willed underwater archaeology into being one very hot long summer at Cape Gelidonya, and nurtured it into a vibrant discipline over six decades of relentless advocacy and example.
To learn more about George Bass and his work, explore the following:
Bass, G.F. 2003. "The Ethics of Shipwreck Archaeology." In Ethical Issues in Archaeology edited by L.J. Zimmerman, K.D. Vitelli, and J. Hollowell-Zimmer, 57-69. AltaMira Press.
Bass, G.F. 2012. Archaeologist Beneath the Sea: Ancient Ships in Bodrum. Boyut Publishing Ltd.
Carlson, D.N. 2021. "In Memoriam: George F. Bass (1932-2021)." JMA 16:93-99. DOI: 10.1007/s11457-021-09304-1
Carlson, D.N., and C. Pulak. 2021. "George Fletcher Bass (1932-2021)." AJA 125: 471-4. DOI: 10.3764/aja.125.3.0471
Hocker, F. 2021. "George F. Bass 1932-2021" IJNA 50: 210-13. DOI: 10.1080/10572414.2021.1945786
Throckmorton, P. 1964. The Lost Ships: An Adventure in Undersea Archaeology. Little, Brown, and Company.
Read about our other Archaeologists You Should Know