Chelsea Blackmore
American Archaeologist and Activist Working to Change Our Understanding of Social Identity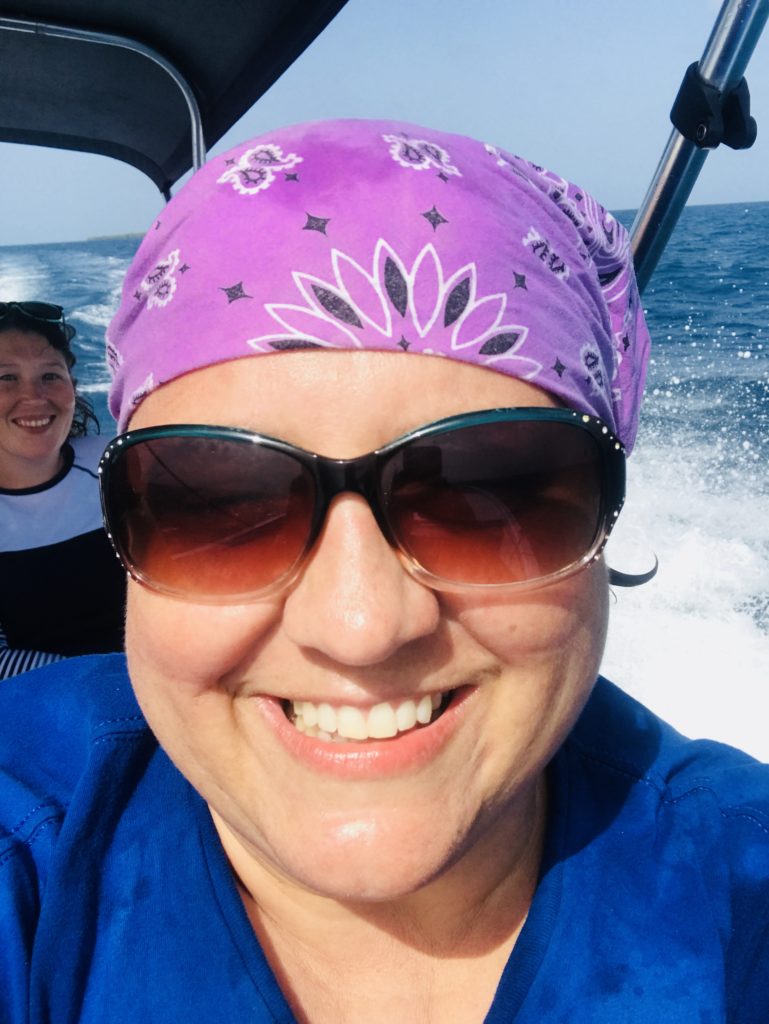 June is Lesbian, Gay, Bisexual, Transgender, and Queer (LGBTQ) Pride Month, celebrated annually to honor the 1969 Stonewall uprising in New York City, a turning point for the gay liberation movement in the United States. Pride Month aims to recognize and celebrate the contributions and talents of LGBTQ Americans and to work towards achieving equal justice and equal opportunity for the LGBTQ community.
With Pride Month in mind, we reached out to Nathan Klembara, Social Media Manager of QueerArchaeology.com and a Ph.D. candidate at Binghamton University, to learn about Chelsea Blackmore, an archaeologist he thinks the public should know. Nathan's dissertation project is an examination of the current status of queer theory in archaeology and the development of an explicitly queer philosophy of science.
Chelsea Blackmore is a Senior Archaeologist at Albion Environmental Inc. As a Mesoamerican archaeologist, Dr. Blackmore examines the role of social identity in the construction and conceptualization of ancient states. Using queer and feminist theories, her work questions models of complexity that minimize the role of everyday people and practices.
What got you intrigued about Chelsea Blackmore?
I first encountered Chelsea Blackmore's work as a first-year graduate student. I had told my advisor (Kathleen Sterling) that I was interested in pursuing a Master's thesis in queer archaeology. She recommended that I check out Chelsea Blackmore's article "How to Queer the Past Without Sex." The term "queering" refers to the technique of re-examining and challenging places in a text or other historical record that utilize heterosexuality or identities binaries. It attempts to unpack heteronormative assumptions about sexual identity and sexual oppression, and challenge the idea that there is a fixed concept of "normal." This was a completely eye-opening article for me. I had always envisioned queer archaeology as being very narrowly defined – that is, that it was only about sexuality (and maybe gender). In that article, Chelsea queers Maya class identities. This article made me realize that EVERYTHING in archaeological method and theory can be queered. It was one of the foundational pieces for my master's thesis (in which I "queered" the Upper Paleolithic burial record without a focus on gender or sexuality), and I still cite/read that article for inspiration.

In addition to her published work, I got to know Chelsea because she was the chair of the Queer Archaeology Interest Group (QAIG) for the Society for American Archaeology (SAA). Her passion and drive to make the SAA – and archaeology as a discipline writ-large – more equitable and diverse has also inspired my current research and activism!
Please share one anecdote that you see as representative of Blackmore and her work.
At one conference Chelsea and I were asked by another archaeologist to discuss how they could make their organization more equitable for queer students and staff. I was still a very young graduate student at the time. Two things really stuck out to me during this meeting. First, Chelsea let me talk and have an opinion. Despite my being young, she took my comments and advice seriously. She saw me as a colleague in that meeting, not a student. It is so rare as a graduate student to be treated as a junior colleague and not just an "advanced undergraduate." Then, following the meeting she sat down with me for about an hour and we chatted about the future of Queer Archaeology, my work, and just life in general. It is often so hard to get any professor's attention at a busy conference, and when you do it is a short 5-minute chat in the hallway that they won't remember. However, Chelsea made time to not only provide mentorship, but to treat me as a human being!
What do you see as Blackmore's chief achievements?
Chelsea has made many contributions to the world of archaeology. She was pivotal in founding the Queer Archaeology Interest Group for the SAA as well as Queer Archaeology (the social media presence/independent organization). Chelsea was instrumental for inspiring our website and blog, providing mentorship as we built the organization, and providing the text for our mission statement, etc.
In addition to this, Chelsea provides mentorship and builds mentorship networks for queer students. Chelsea has not only mentored students at conferences, she is also active on Twitter, providing resources and advice to anyone who asks. She also worked to build larger mentorship networks through both QAIG and the Queer Archaeology website/blog/socials.
Finally, explain in 50 words (or so) why Blackmore is an archaeologist the public should know more about.
Queer archaeology is a growing theoretical and activist approach in archaeology. There are several people who have been paramount in the forward momentum of queer theory in archaeology, and Chelsea is one of the most important and central people in that movement. Both her scholarship and academic activism have already inspired an entire generation of archaeologists.
More about Queer Archaeology
Queer Archaeology maintains a website and blog (queerarchaeology.com) as well as two major social media accounts (LGBT Archaeologists on Facebook and @Queerarch on Twitter). The goals of these accounts are (1) to help connect archaeologists who identify as members of LGBTQ+ or gender and sexual minorities (GSM) and foster community, (2) spread awareness of issues impacting queer archaeologists, and (3) promote the works and accomplishments of queer archaeologists.
To learn more about Blackmore and her work, explore the following:
Blackmore, C. (2011). How to queer the past without sex: queer theory, feminisms and the archaeology of identity. Archaeologies, 7(1), 75-96. https://link.springer.com/article/10.1007/s11759-011-9157-9
The Queer Archaeology website: queerarchaeology.com
Go Dig A Hole ep. 16 "What is Queer Archaeology?" https://www.stitcher.com/show/go-dig-a-hole/episode/gdah-archive-ep16-what-is-queer-archaeology-63951880
Rutecki, D. M., & Blackmore, C. (2016). Towards an inclusive queer archaeology. Special issue of The SAA Archaeological Record, 16(1).
Read about our other Archaeologists You Should Know