Mary Ross Ellingson (1906-1993)
Canadian Archaeologist Known For Her Work with Greek Terracotta Figurines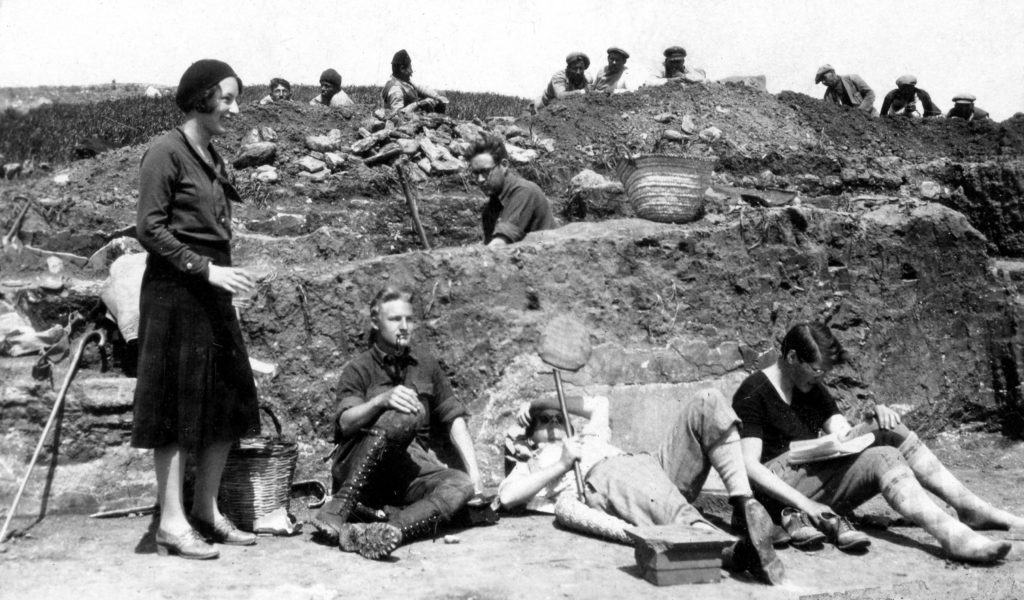 Mary Ross Ellingson was a Canadian archaeologist who specialized in the study of Greek terracotta figurines. Despite the importance of her research to our understanding of these objects in domestic contexts, her contribution was only recently rediscovered through items left to the Department of Archaeology and Art History at the University of Evansville, in Evansville, Indiana.
We reached out to Jennie Ebeling and a group of undergraduate students at the University of Evansville to learn more about why she is an archaeologist they think you should know.
Dr. Jennie Ebeling is Associate Professor of Archaeology in the Department of Archaeology and Art History at the University of Evansville. She specializes in the archaeology of the southern Levant in the Bronze and Iron Ages and is particularly interested in ancient food and drink technology and women's lives in Canaan and ancient Israel. A ground stone artifact specialist, she co-directed (with Norma Franklin) survey and excavations at Jezreel, Israel, 2012-2018. She is the co-editor of four volumes and the author of Women's Lives in Biblical Times (T&T Clark, Int'l, 2010).
Seven undergraduate archaeology majors at the University of Evansville co-authored this entry: Al Reem Al-Alawi, Suad Alharrasi, Wajd Alzakwani, Lauren Bray, Abigail Ecklund, Avy Henrikson, and Katcha Papesh.
What got you intrigued about Mary Ross Ellingson?
Mary Ross Ellingson was a woman in the field of classical archaeology in the early 20th century whose work was not recognized during her lifetime. Helen Madeline Mary Ross was born in Edmonton, Alberta, Canada in 1906 and studied classical languages and culture at the University of Alberta. As a young MA student at Johns Hopkins University in 1931, her advisor, David Moore Robinson, invited Ellingson to participate in his excavations at the Greek site of Olynthus.
The Olynthus project was one of the first in Greece to focus on houses and objects of daily life rather than monumental buildings like temples. Mary supervised some sixty Greek workmen, took photographs of the excavation and local village, and kept her own field notes in parallel with the official dig records. Her MA thesis focused on the terracotta figurines from Olynthus and their contexts and her doctoral dissertation expanded her analysis to include figurines from sites in Greece and the Balkans. Marriage, children, and the disruptions caused by World War II kept Ellingson from publishing her work, but this does not mean that her work was never published: David Robinson published her master's thesis as Volume VII in the Excavations at Olynthus series and her doctoral dissertation as the first part of Volume XIV in his name and without her permission. Ellingson did not reveal this plagiarism to anyone from the excavation and Robinson was praised for what was rightfully her original research. Although Ellingson was a victim of the climate of ambition and sexism prevalent in early to mid-20th century archaeology, she went on to become a respected professor in the English and Foreign Languages departments at the University of Evansville during the 1960s until her retirement in 1974. Her work was not recognized until the recent discovery of a scrapbook, letters, and other items left to the Department of Archaeology and Art History at the University of Evansville.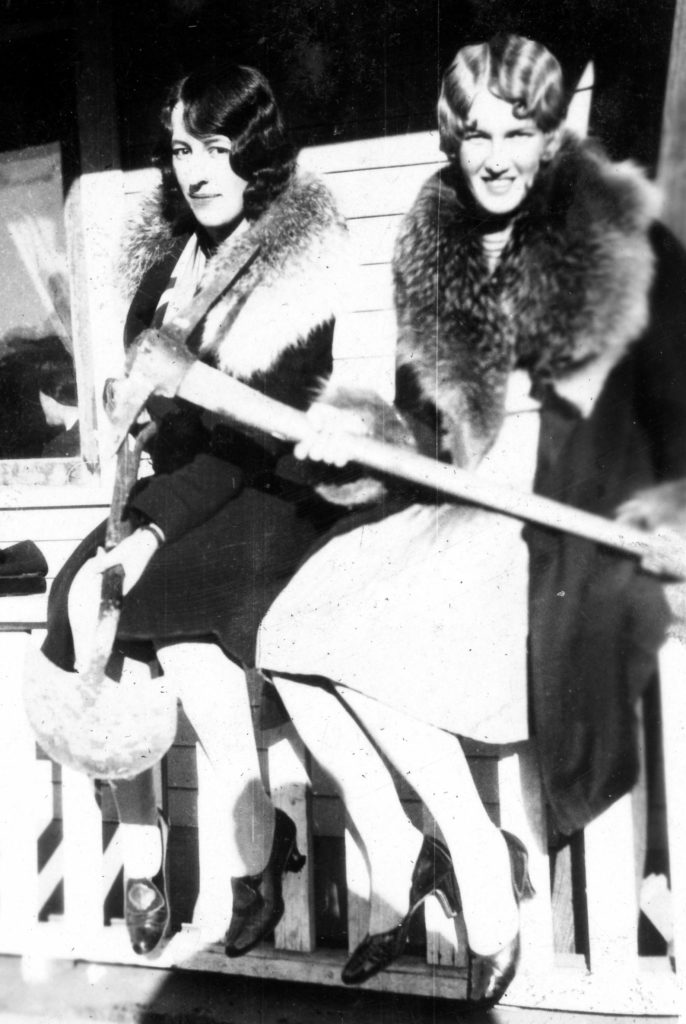 Please share one anecdote that you see as representative of Ellingson and her work.
Despite not being credited for her work, Ellingson's passion for archaeology never wavered. She wrote in an undated letter: "I have been busy, because we have discovered a most marvelous cache of terra cottas, in what we think is the cemetery. They are simply the most marvelous thing I have ever seen, and it gives me a big thrill to be the one to look after them." (Kaiser, Alan. Archaeology, Sexism, and Scandal : the Long-Suppressed Story of One Woman's Discoveries and the Man Who Stole Credit for Them. Lanham, Maryland: Rowman & Littlefield, 2015, p. 59).
What do you see as Ellingson's chief achievements?
Prior to Ellingson's work, terracotta figurines were believed to have existed only in cemeteries and temples. She evaluated the many archaeological contexts where these objects had been found in order to better understand their functions. Ellingson demonstrated that terracotta figurines were also used in domestic contexts and private life in household shrines and as decorations or toys.
Finally, explain in 50 words (or so) why Ellingson is an archaeologist the public should know more about.
Mary Ross Ellingson was a woman in archaeology who never received credit for her work during her lifetime. Unfortunately, her original research on material culture from Olynthus was never published under her own name. Making the public aware of female scholars like Ellingson might inspire others to write the stories of other hidden women in archaeology and other disciplines.
To learn more about Ellingson and her work, explore the following resources:
Kaiser, Alan. Archaeology, Sexism, and Scandal: The Long-Suppressed Story of One Woman's Discoveries and the Man Who Stole Credit for Them. Lanham, Maryland: Rowman & Littlefield, 2015. https://bmcr.brynmawr.edu/2015/2015.02.03/
Trowelblazers.com entry : https://trowelblazers.com/mary-ross-ellingson/.
Podcast with Dr. Alan Kaiser author of Archaeology, Sexism, and Scandal: The Long-Suppressed Story of One Woman's' Discoveries and the Man Who Stole Credit for Them: https://www.archaeologypodcastnetwork.com/iia/5
Read about our other Archaeologists You Should Know