Margaret Guido (August 5, 1912 – August 8, 1994)
English Archaeologist and Prehistorian Known for Advancing Our Knowledge of the European Bronze and Iron Ages
Margaret Guido, also known by her earlier married name Cecily Margaret Piggott and her nickname "Peggy," is known for her contributions to prehistory in the European Bronze and Iron Ages. She was instrumental in the work done at the Sutton Hoo archaeological site, which was recently featured in Netflix's "The Dig." Guido was a prominent Prehistorian and in addition to directing excavations produced dozens of specialist reports and several books.
We reached out to Mairi Davies and Rachel Pope to learn more about Margaret Guido's life and work, and why they believe she is an archaeologist you should know.
Dr. Mairi Davies is Climate Change Manager at Historic Environment Scotland. Her doctorate is in the Iron Age of Eastern Scotland.
Dr. Rachel Pope is Senior Lecturer in European Prehistory at the University of Liverpool. Her area of specialty is Iron Age Europe.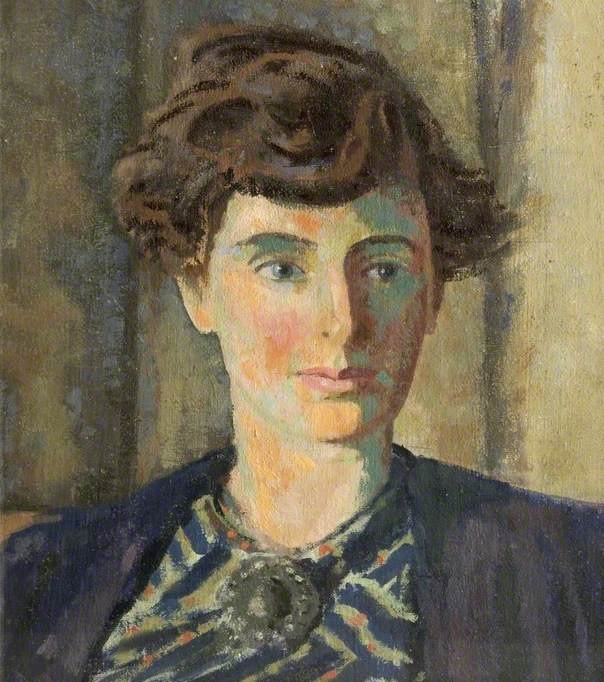 What got you intrigued about Margaret Guido?
We both started our careers in archaeology in the 1990s and, as female undergraduates, found ourselves in a male-dominated discipline, which still told its history largely through recounting the careers of a linear succession of great white men. Discovering "Mrs. C.M. Piggott" through her hugely influential publications of her own later prehistoric hillfort excavations in Scotland in the 1940s and 1950s, we found the role model we were looking for. From there, we traced Peggy's sixty years of archaeological research, under two names; born Cicely Margaret Preston, she published under her married names of Piggott and then Guido. Often, it is difficult to disentangle the work of female archaeologists of this period from that of their archaeologist husbands. However, Peggy was publishing excavation reports under her own name from 1937 (at the age of 25) and this continued when she moved to Scotland with her first husband Stuart, to enable him to take up the Abercromby Chair of Prehistoric Archaeology at the University of Edinburgh. As Margaret Guido, following several years focusing on Italian archaeology, she became the leading expert on British and Irish glass beads, publishing her magnum opus on The Glass Beads of the Prehistoric and Roman Periods in Britain and Ireland in 1978. This was followed posthumously in 1999 by its companion volume on The Glass Beads of Anglo-Saxon England, c. AD400-700.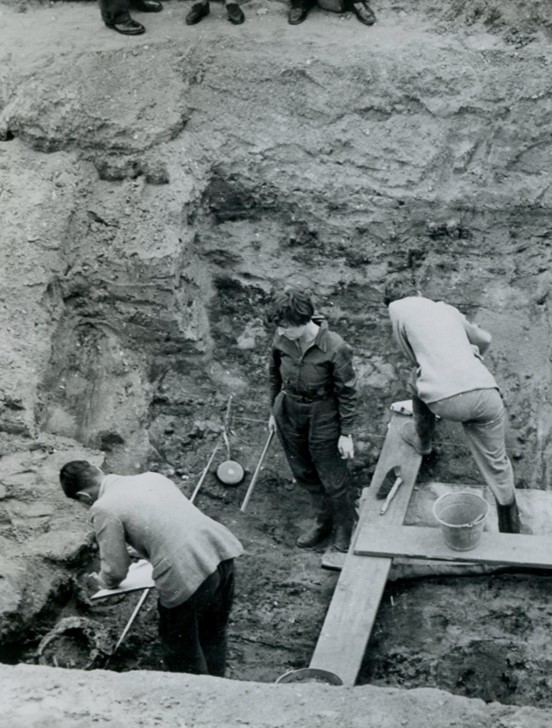 Please share one anecdote that you see as representative of Guido and her work.
Peggy was already a well-regarded and experienced excavator when she arrived with her husband, Stuart Piggott, as a volunteer at Sutton Hoo (Suffolk, England), the site of a recently discovered seventh century ship burial. She had trained under Tessa Verney Wheeler and Mortimer Wheeler and obtained a diploma from the fledging Institute of Archaeology, which became part of University College London. Her first major publication, with W.A. Seaby, on the rescue excavation of an Early Iron Age site at Southcote (Berkshire, England) appeared in the Proceedings of the Prehistoric Society in 1937. That year, at the age of 25, she had also directed her first excavation, at the Middle Bronze Age barrow and urnfield cemetery at Latch Farm (Hampshire, England). She published the site the following year, adding significantly to the gazetteer of cremation urns known for the period. In 1938-39, she worked on The Prehistoric Society's first research excavation at the Early Iron Age type-site of Little Woodbury (Wiltshire, England) under the direction of Gerhard Bersu. She is shown in the Sutton Hoo site photographs with short hair and wearing practical digging gear such as overalls and boots. It was Peggy who first struck gold, uncovering the two stunningly beautiful pyramidal mounts from a sword harness, exquisitely crafted in gold, garnet and glass. She can also be seen in site photographs excavating the great gold belt buckle. The contents of the burial and the photographic archive of the 1939 excavations are held at the British Museum in London.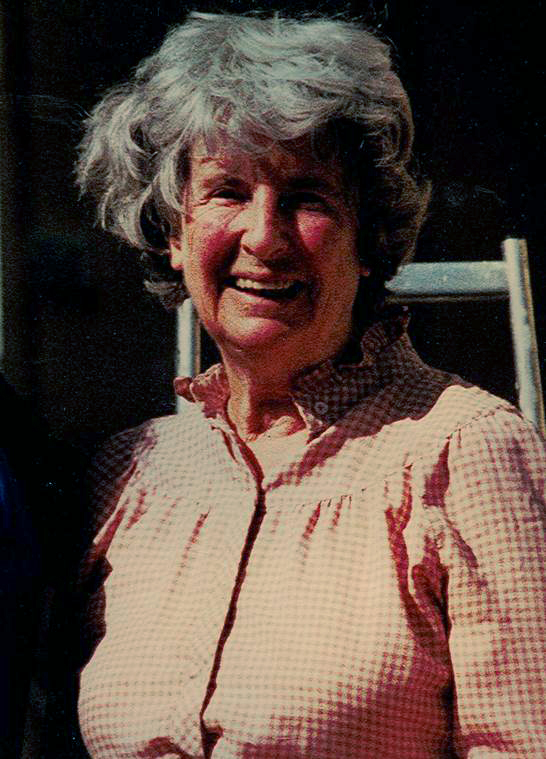 What do you see as Guido's chief achievements?
It was during the 1940s that Piggott was at the height of her productivity, producing an average of two publications each year – often for the UK journal Proceedings of the Prehistoric Society, as well as for notable regional societies. During World War II, she directed numerous rescue excavations for the Ancient Monuments Department of the Ministry of Works, on sites commandeered for defense purposes. On the strength of her contribution to British Prehistory, Piggott was given the considerable honor of being elected Fellow of the Society of Antiquaries of London in 1944 and Fellow of the Society of Antiquaries of Scotland in 1946. In the later 1940s, Piggott began to focus on the Late Bronze Age and also started producing specialist artifact reports, in particular on Late Bronze Age metalwork, notably a comprehensive study of British razors. It is at this point too, that she began to develop her specialist interest in glass beads.

The Piggotts moved to Edinburgh after the War, with each keen to focus efforts on the Prehistory of Scotland. The Office of Works subsequently invited the Piggotts to begin excavating archaeological sites, and the two agreed to split prehistory between them, Peggy focusing on the later period. She began elucidating a sequence for Scottish prehistory, publishing in the Proceedings of the Society of Antiquaries of Scotland on a range of sites. Peggy was soon awarded funding by the Society of Antiquaries of Scotland to test the model of Iron Age settlement development in southern Scotland, in response to a Council for British Archaeology (CBA) policy statement regarding the misleading nature of settlement classification from surface remains: an early attempt to move settlement archaeology beyond typological study. In her upland excavations, with each site published in the same year it was excavated, she tested and refined the CBA model, providing a relative chronological framework for later prehistoric settlement in southern Scotland. In the days before radiocarbon dating, this was a huge leap forward for British prehistoric studies.

It is this period of Peggy's career, between the late 1940s-early 1950s, that marks her out as one of our most important British prehistorians. She excavated no less than six hillforts, and her work in the field of hillfort studies is considered some of her most influential. Hownam Rings (1948) became the type-site for hillfort development, known as the Hownam Paradigm, which remains valid to this day. By the early 1950s, Peggy was already working towards what we now consider an understanding of everyday life in prehistory. It is in this work that we see the advent of modern settlement studies – through her excavation strategy, and her interpretative work on hillforts and roundhouses. After several years publishing on Italian archaeology, Peggy began researching glass beads, travelling to visit museum assemblages. She co-founded the Bead Study Trust in 1981, and the Peggy Guido Fund for research on beads. From the 1970s onwards, she produced dozens of specialist reports on beads. This research saw her driving a camper-van across Europe during the 1980s.
Finally, explain in 50 words (or so) why Margaret Guido is an archaeologist the public should know more about.
Guido was a highly-skilled and well-published archaeologist whose career spanned sixty years. She is one of the most important British prehistorians of the twentieth century, having produced as many as fifty works for British prehistory, in particular advancing the fields of Early-Middle Bronze Age burial traditions, Late Bronze Age artifact studies, Iron Age settlement studies, and glass bead research.
To learn more about Margaret Guido and her work, explore the following:
British Museum 2021. The Anglo-Saxon ship burial at Sutton Hoo. British Museum. Available at: https://www.britishmuseum.org/collection/death-and-memory/anglo-saxon-ship-burial-sutton-hoo
Guido, M. 1978. The Glass Beads of the Prehistoric and Roman Periods in Britain and Ireland. Reports of the Research Committee of the Society of Antiquaries of London 35. London.
National Trust 2021. Digging the Dirt: The true story behind The Dig. Available at: https://www.nationaltrust.org.uk/sutton-hoo/features/digging-the-dirt-the-true-story-behind-the-dig
Piggott, C.M. 1948. The excavations at Hownam Rings, Roxburghshire, 1948. Proceedings of the Society of Antiquaries of Scotland 82: 193–225. Available at: https://archaeologydataservice.ac.uk/archiveDS/archiveDownload?t=arch-352-1/dissemination/pdf/vol_082/82_193_225.pdf
Pope, R. 2011. Processual archaeology and gender politics. The loss of innocence. Archaeological Dialogues 18(1), 59-86. Available at: https://doi.org/10.1017/S1380203811000134
Roberts, J. 2005. Towards A Cultural History of Archaeology: British Archaeology Between the Wars. PhD Thesis, University of Wales, Newport. Available at: https://pure.southwales.ac.uk/files/2267122/J._Roberts_2005_1910411.pdf
Read about our other Archaeologists You Should Know