Khawja Najeeb Ahmad Sediqi
Former Director, Archaeological Research Center, Afghanistan Science Academy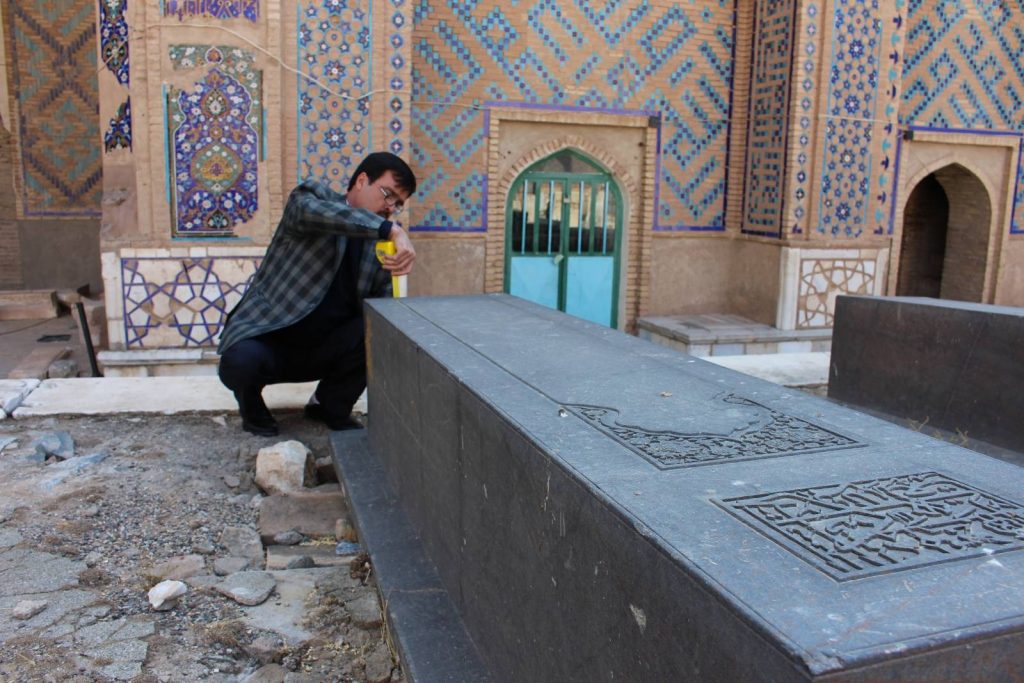 Khawja Najeeb Ahmad Sediqi is the former director of the Archaeological Research Center at the Afghanistan Science Academy and was a member of the Supreme Council of the Afghanistan Science Academy. His fields of research include the archaeology of monumental architecture in the Kushan Period; urban art in the Ghaznavid, Ghurid, and Timurid Periods; and the history of archaeology as a discipline in Afghanistan. At the time Kabul fell in August 2021, he had been preparing a comprehensive publication of Ghaznavid, Ghurid, and Timurid inscriptions in Afghanistan. He was subsequently dismissed from the Afghanistan Science Academy and faces an uncertain future.
We spoke to Mr. Sediqi, and to some of his colleagues from Afghanistan, to learn more about why he is an archaeologist you should know.
What got you interested in archaeology?
My interest in archeology began in grade school. I had a great interest in the history of Afghanistan, which is rich in history and unexcavated ancient sites. When entering university, I chose to study in the Department of Archaeology and Ethnography, which had just been established a year before at Kabul University. Unluckily, my graduation from university coincided with the beginning of the civil war in Afghanistan. At that time, there was no safe and secure space for archaeologists to work. After the Taliban took control of Afghanistan the first time, the field of work in this area became narrower and impossible to some extent. Following the advice of my professors, I began to teach the subject of history in a local high school. During this time, I never felt far removed from the profession because history has a profound role and influence in archaeology. After 2001, with the establishment of the transitional government, I joined the Afghanistan Science Academy, and my career and professional journey began from that year onwards.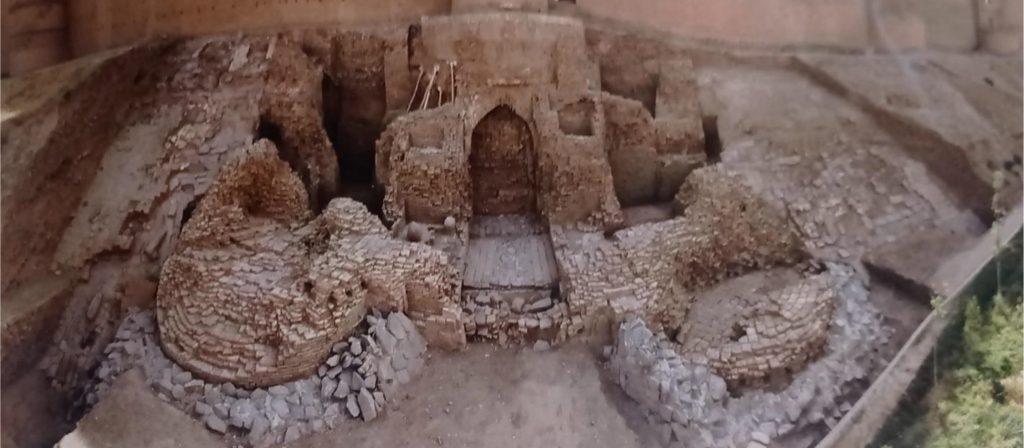 Please describe your work and field of study.
Because Afghanistan has so many ancient sites from different historical periods, the Archaeological Research Center has been an important part of the Afghanistan Science Academy. It was first established in 1967, and it took its present organizational form in 2011. I was appointed as its director in 2015. Much of my work has been to place archaeology on a firm academic footing in the country. I have actively participated in 32 excavations. Part of my responsibility has been to support foreign archaeological missions, and I have collaborated with joint excavation projects with the German, French, Italian, and Japanese archaeological teams. My research has taken me from the Qala Iktyaruddin (the Citadel of Alexander) in Herat to the Minaret of Jam in Ghor to Tepe Narenj near Kabul. I am interested in the development and display of monumental art and architecture, and these sites are dramatic examples. Researching them has been personally rewarding, and I have good memories of working there.
Please share one interesting archaeological anecdote about your work.
I have been fortunate to survey and excavate at many of Afghanistan's great archaeological sites. I recall vividly my first excavations in the Garden of Babur in Kabul with the German Archaeological Institute. It is exciting to have excavated unknown architectural remains at the Minaret of Jam and the Timurid towers the Qala Iktyaruddin, and to thereby enrich the country's museums. However, I think some of my most important work in archaeology has been to help train a new cohort of archaeologists in Afghanistan since 2001. I have had great hopes for these students as they have advanced their careers at the Afghan Institute of Archaeology, the National Museum of Afghanistan, and the Afghanistan Science Academy. Research is the foundation of archaeology, and I have concentrated on teaching proper excavation methods and publishing books and articles that I hope will broaden the interest of the next generation of students and contribute to their academic projects. Despite the very hard circumstances of my career, I hope that I have been able to make a small contribution to the preservation and research of Afghan heritage.
Read about our other Archaeologists You Should Know