Archaeology Abridged Premium is bringing back some of your favorite Archaeology Abridged speakers for a series of exclusive lectures.
The AIA started Archaeology Abridged during the pandemic to provide friends of the AIA with quality virtual programming when in-person events weren't possible. The success of Archaeology Abridged has encouraged us to keep it going, but to do that, we need your help. Archaeology Abridged Premium has a modest registration fee of $5 for non-members that will support the program's operating costs. The talks will remain free for AIA members. Become an AIA member today to enjoy programs like Archaeology Abridged Premium for free along with other AIA member benefits including a subscription to Archaeology ARCHAEOLOGY magazine, affiliation with a local Society, discounts on Annual Meeting registration, and more.
For information about Archaeology Abridged click here.
Upcoming Lectures
Check back soon for more information about upcoming lectures.
Past Lectures
Dr. Elizabeth M. Greene
Growing up with the Roman Army: Children and Adolescents in Military Communities
Thursday, March 10, 1:00 pm ET
We talk often about the official aspects of the Roman army, from military armor to soldier ranks to battle tactics. But, what was life like growing up in a Roman military family? After decades of research on the non-combatant aspects of the Roman military community, we know that families were present here, that children grew up in this environment, and that dependents such as nieces and nephews and siblings lived in settlements of the Roman army. This talk will illuminate the often forgotten about children and adolescents that grew up and came of age in this military environment and how their daily lives may have looked different from their civilian counterparts. The talk focuses predominantly on archaeological evidence from the western Roman empire and will draw on a range of material culture from inscriptions to leather shoes and images, to introduce you to the lives of children growing up with the Roman army.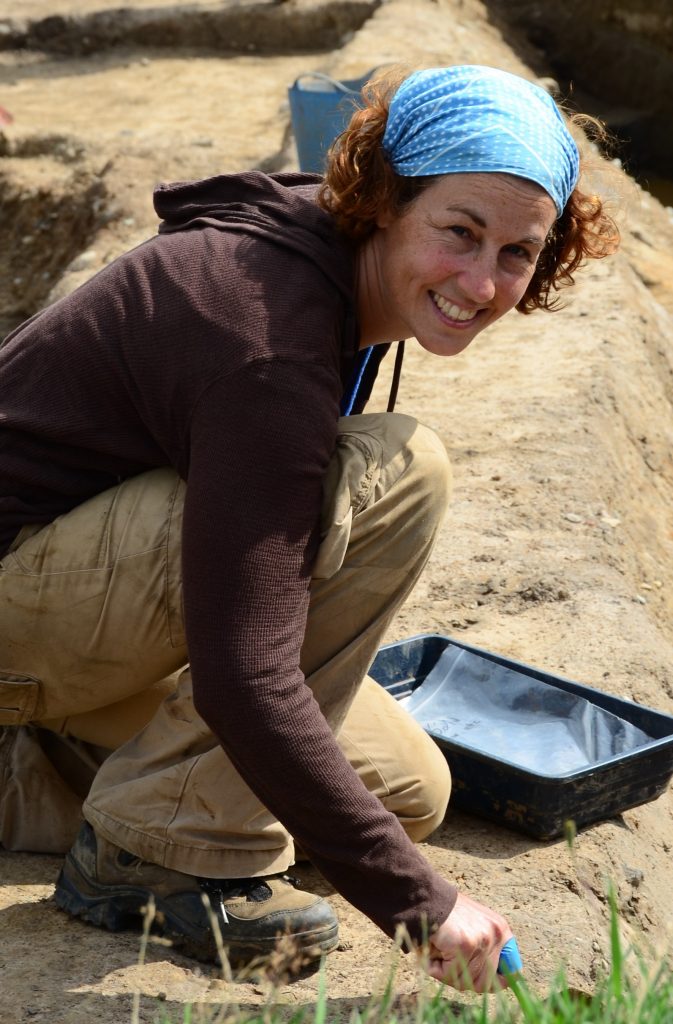 Dr. Elizabeth M. Greene is Canada Research Chair in Roman Archaeology and Associate Professor at the University of Western Ontario. She earned her PhD from the University of North Carolina, Chapel Hill, Department of Classics and has taught in the Classics Department at Western for 10 years. Her excavation and research specialize in the Roman provinces and frontiers, with particular focus on Roman Britain and the dynamic military communities that inhabited the frontiers of the northwest provinces. Dr. Greene has been part of the archaeological team at Vindolanda since 2002 and led the excavations in the North Field area of the site for a decade. She is currently the principal investigator of the Vindolanda Archaeological Leather Project and co-director of the Vindolanda Field School. Her research has been funded extensively by the Social Science and Humanities Research Council Canada and the Ontario Ministry of Research and Innovation. Her archaeological research has been published in international venues since 2012, much of which focuses on the social role of women, children and families in Roman military communities. Dr. Greene has been a national lecturer for the Archaeological Institute of America since 2014 and has given talks to local societies across the USA and Canada. She is also a member of the Royal Society of Canada's College of New Scholars, Artists and Scientists and her research is regularly featured on podcasts, radio, online and print media. Dr. Greene has been a member of the AIA since graduate school and has advocated for archaeology and the AIA in several roles in both local societies and at the national level.
Dr. Patrick Hunt
Hannibal's Secret Weapon
Thursday, December 2, 1:00 pm ET
Hannibal's secret weapon was not his war elephants, however interesting they are, especially in crossing the Alps. Instead, learning from the challenges of the Alps in winter, Hannibal learned to weaponize nature. Since he usually had a smaller army than the Romans, Hannibal added to his military might to complement his arsenal. He made the Romans cross the freezing Trebbia River in the dead of winter on a snowy day, forced them into an ambush in the heavy fog from Lake Trasimene, made them face a strong wind blowing dust and sand from Africa at Cannae, and other tricks where nature fought alongside Hannibal, whose mastery of topography and weather has taught lessons adopted by military intelligence ever since.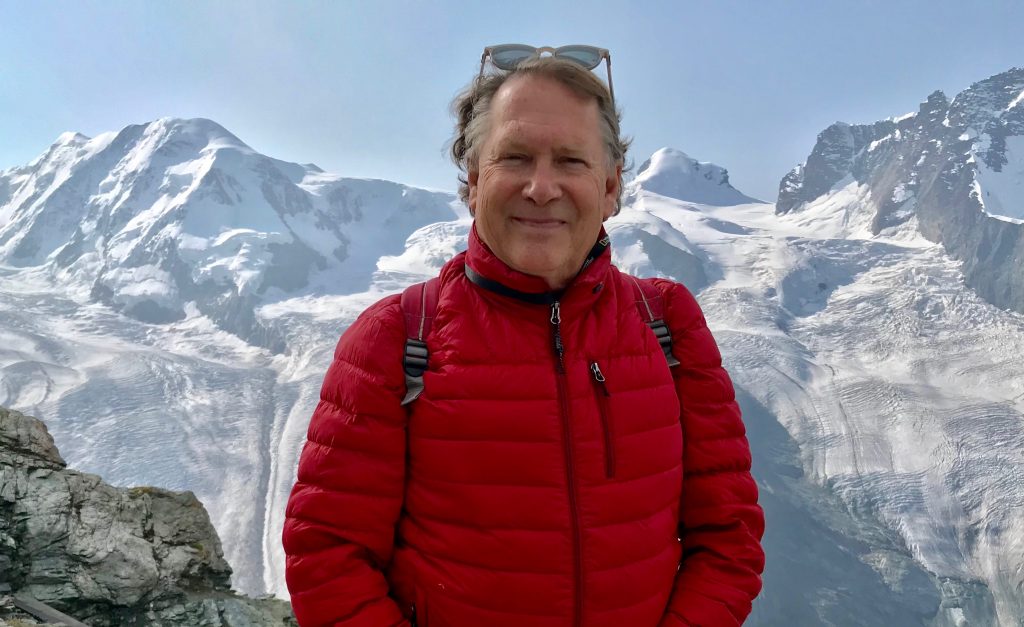 Dr. Patrick Hunt is an award-winning archaeologist, author, and National Geographic grantee. Dr. Hunt earned his Ph.D. in Archaeology from the Institute of Archaeology, University College London, and has taught at Stanford University for 25 years. He directed the Stanford Alpine Archaeology Project from 1994-2012, and has continued project-related fieldwork in the region in the years since. Dr. Hunt frequently lectures for National Geographic and others on Hannibal and the European mummy nicknamed Ötzi the Iceman. Dr. Hunt is the author of 20 published books, including Hannibal (Simon & Schuster, 2017), the Penguin best-seller Ten Discoveries That Rewrote History, and Alpine Archaeology. He has been a member of the AIA since 1984, and is deeply involved as a National Lecturer, AIA Tour Leader, Archaeology Abridged Lecturer and Society Officer.