September 18, 2020
Archaeology Abridged – Short Lectures
---
Join us for these short, thirty-minute talks featuring different archaeologists discussing a variety of archaeological topics. The talks are free, but registration is required. Most lectures will be recorded and available via the links below.
Upcoming Lectures
Archaeology Abridged will return in the fall! Keep an eye on this page and follow us on social media for more information.
Past Lectures
Martin Carver
Interpreting Sutton Hoo
Thursday, June 24, 1:00 pm ET on Zoom (Watch Recording)
Each generation that encounters the Sutton Hoo Story sees it as if for the first time. At first it was a treasure, then it was an illustration of early kings and just lately it has become a window on England's early years. There are now three cemeteries at Sutton Hoo, the first of a sixth-century wealthy family, the second a group of seventh century nation-builders celebrated in burial mounds and the last the sad disposal of eighth to tenth century execution victims, probably those who failed to conform to the new regime. These three cemeteries illuminate a changing world, provide us with new history. But they also reveal something of the actors, what they were expressing, the references they made to other countries, what they were thinking.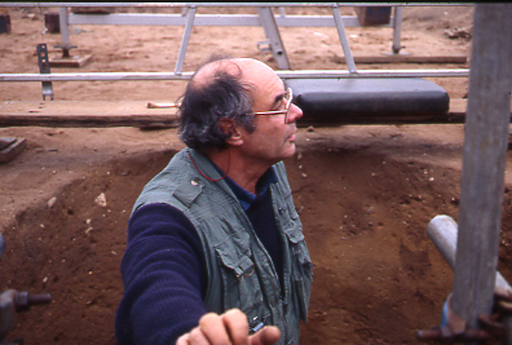 Martin Carver reinterprets the meaning of the great ship burial and the other burials made before and after it at Sutton Hoo, explores the connections its people had with the development of the kingdom of East Anglia, with Britain, Scandinavia, Europe and the Mediterranean. In pursuit of parallels with mound building and state building, as a coda, he pays a visit to Japan and the USA.
Martin Carver was a late-comer to archaeology, having spent 14 years as an officer in the British Army and 12 as a free lance archaeologist before being appointed to the chair at the University of York, where he is now an emeritus. He has undertaken research expeditions in England, Scotland, France, Italy and Algeria, and is currently directing a European Research Council project Sicily in Transition: the archaeology of regime change (SICTRANSIT for short) with Alessandra Molinari (Rome) and Girolamo Fiorentino (Lecce). He lives in Ellerton East Yorkshire with Madeleine Hummler, archaeologist, editor and translator.
Discovering Sutton Hoo
Thursday, May 13, 1:00 pm ET on Zoom (Watch Recording)
Sutton Hoo in Eastern England is a famous archaeological site – but one that never sits still; it changes with the years. Rediscovered in 1938 by Basil Brown and Mrs. Pretty, it gave us the great ship burial under Mound 1 with its incomparable treasure. In 1945-1983 British Museum scholars led by Rupert Bruce-Mitford reassembled the finds and studied them, returning to the site to look for anything they may have missed. From 1983-2005 there was a new campaign sponsored by the British Museum, the Society of Antiquaries and the BBC. Their mission: to give the site its context. What was a ship burial doing in seventh Suffolk: Why that? Why there? Why then?
Martin Carver, who directed the latest of the campaigns, describes what we know about Sutton Hoo today.
Professor Kathleen Lynch
Archaeological Pottery: From Trench to Ancient Table Thursday, March 11, 2021, 1:00pm ET on Zoom (Watch Recording)
What could a future archaeologist learn about you from the things in your kitchen cabinets? Broken pottery is the most frequently found artifact on most excavations, and pottery specialists aim to answer that same question about ancient people. This introduction to the world of ancient Greek pottery from archaeological excavations will explore the many different ways that ancient pottery can bring the past to life. Beyond giving us dates for archaeological features, pottery provides glimpses into ancient life of a broad spectrum of society. The pots are, in fact, reflections of people, their values, and their worldview, and apparently they were very thirsty! The talk will focus on pottery from Archaic and Classical Athens excavated by the American School of Classical Studies at Athens at the Excavations of the Athenian Agora.
A Toast to Ancient Greek Wine Drinking
Thursday, April 15, 2021, 1:00pm ET on Zoom (Watch Recording)
The ancient Greeks took their wine drinking seriously. The symposium was a drinking party for men with rules and expectations. They kept the group small so that all could participate in a single conversation, and the wine flowed, but watered down so that the drinkers stood on the edge of tipsy and drunk. Naturally, a formal drinking event needed special equipment, and in fact the symposium inspired the creation of the majority of ancient Greek pottery shapes. We will consider the importance of a "set" of pottery, its decoration, and the role this peculiar group drinking event played in the social life of ancient Athens. We will peer into the cupboards of a late Archaic house from downtown Athens to see the symposium in action. Feel free to bring a glass of wine!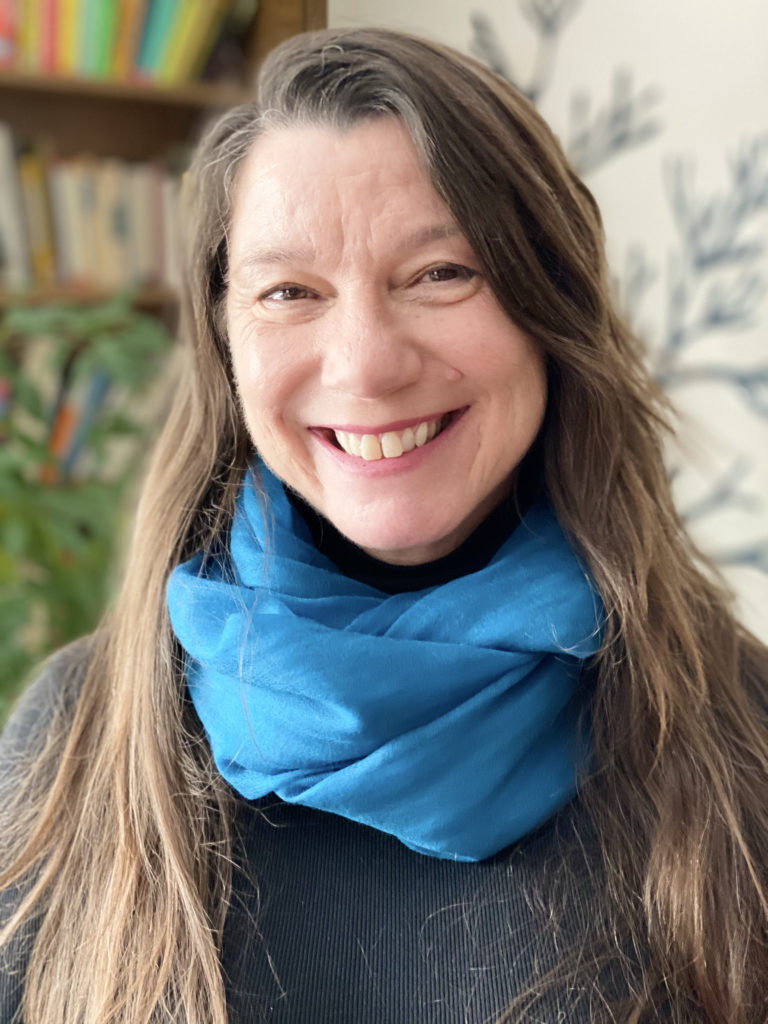 Kathleen M. Lynch is Professor of Classics at the University of Cincinnati and a classical archaeologist with a focus on ancient Greek ceramics. She earned her Ph.D. from the University of Virginia, and has worked on archaeological projects at sites in Greece (Athenian Agora, Olynthos, Corinth, Pylos), Turkey (Gordion, Troy), Italy (Morgantina), and Albania (Apollonia). Kathleen's research considers what ancient ceramics can tell us about their use and users. Athenian figure decorated pottery from Athens is her specialty, and her book, The Symposium in Context (2011 ASCSA Publications), won the AIA's 2013 James R. Wiseman Award for best publication in archaeology. It explores the kitchen cupboards of an Archaic Athenian house. At Cincinnati, Kathleen won a teaching award for her classes on mythology, Greek and Roman archaeology, and graduate seminars on topics such as Greek iconography, pottery analysis, and ancient art and art history. She has been a lecturer on the AIA's national circuit for many years, has served the AIA at the national and local levels, and enjoys traveling with AIA tours as host and lecturer. She is a Fellow of the Society of Antiquaries. In her free time she enjoys knitting.
Dr. Elizabeth M. Greene
Living on the Edge: The Roman Frontier in Britain and the Site of Vindolanda Thursday, January 28, 2021, 1:00pm ET on Zoom (Watch Recording)
The Roman frontier in Britain is one of the most explored, excavated, and well-trod historic landscapes anywhere in the world and Dr. Elizabeth Greene has been part of this exploration for almost twenty years. This talk will first introduce you to the spectacular landscape of the Hadrian's Wall corridor and then zoom in on the extraordinary site of Vindolanda in the central sector of this region. From its unparalleled architectural remains of the Roman fort and settlement to the amazing archaeological finds unearthed below, the site of Vindolanda displays vividly the lives of ordinary people living on the edge of the Roman empire nearly two thousand years ago.
In the Footsteps of Roman Soldiers: The Extraordinary Archaeological Finds from Roman Vindolanda Thursday, February 11, 2021, 1:00pm ET on Zoom (Watch Recording)
Since modern excavations began in the 1960s, the site of Vindolanda on Hadrian's Wall has revealed some of the most extraordinary and often unique archaeological finds from any Roman site. Dr. Elizabeth Greene has been a part of the team organized by the Vindolanda Trust researching the site for almost twenty years and will share some of the highlights of that research in this talk. Following on the first talk in this series on the site of Vindolanda and its frontier landscape within the region of Hadrian's Wall, this talk will focus on Dr. Greene's research on the objects and implements of daily life that help us understand the people who populated this site nearly two-thousand years ago. The presentation focuses on Dr. Greene's work on the collection of thousands of archaeological shoes and leather objects from the site and contextualizes this material within the context of social change on a dynamic Roman frontier.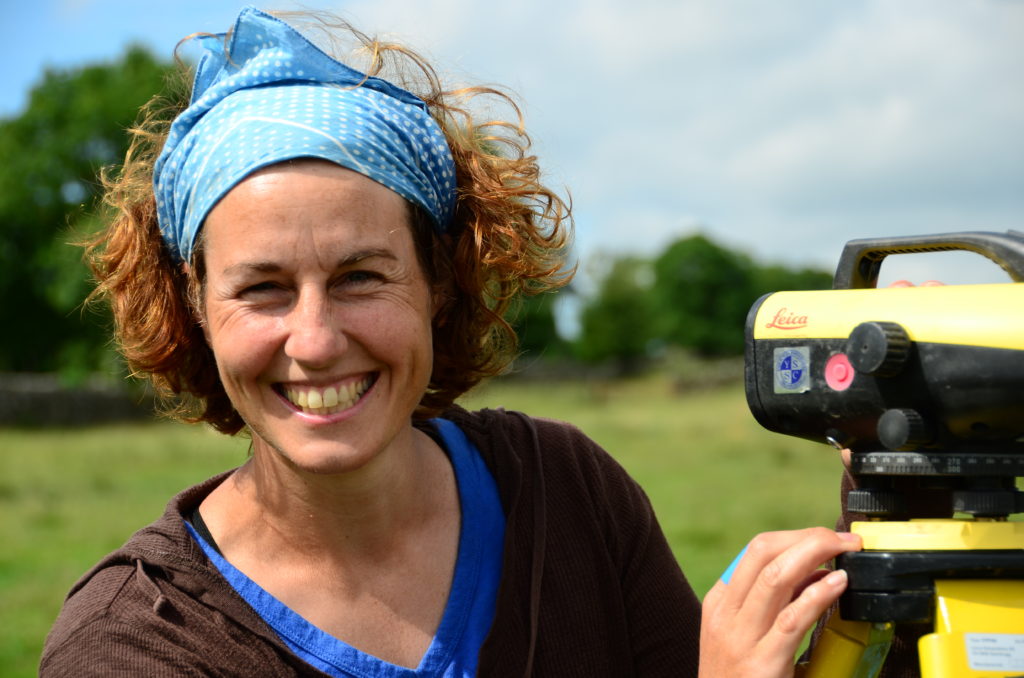 Dr. Elizabeth M. Greene is Canada Research Chair in Roman Archaeology and Associate Professor at the University of Western Ontario. She earned her PhD from the University of North Carolina, Chapel Hill, Department of Classics and has taught in the Classics Department at Western for 10 years. Her excavation and research specialize in the Roman provinces and frontiers, with particular focus on Roman Britain and the dynamic military communities that inhabited the frontiers of the northwest provinces. Dr. Greene has been part of the archaeological team at Vindolanda since 2002 and led the excavations in the North Field area of the site for a decade. She is currently the principal investigator of the Vindolanda Archaeological Leather Project and co-director of the Vindolanda Field School. Her research has been funded extensively by the Social Science and Humanities Research Council Canada and the Ontario Ministry of Research and Innovation. Her archaeological research has been published in international venues since 2012, much of which focuses on the social role of women, children and families in Roman military communities. Dr. Greene has been a national lecturer for the Archaeological Institute of America since 2014 and has given talks to local societies across the USA and Canada. She is also a member of the Royal Society of Canada's College of New Scholars, Artists and Scientists and her research is regularly featured on podcasts, radio, online and print media. Dr. Greene has been a member of the AIA since graduate school and has advocated for archaeology and the AIA in several roles in both local societies and at the national level.
Dr. Patrick Hunt
The Fall of Civilizations: Famine & Climate Change
Thursday, September 24, 1pm ET on Zoom. (Watch Recording)
Dr. Hunt discusses how famine and climate change impacted past civilizations.
Otzi the Iceman's Prehistoric Medical Kit
Thursday, October 22, 1pm ET on Zoom. (Watch Recording)
Dr. Hunt has studied Otzi for nearly three decades. Discover the contents of the Iceman's prehistoric medical kit which included antiviral and antibacterial remedies.
Four New World Foods that Dramatically Changed European Lifestyles
Thursday, November 19, 1pm ET on Zoom. (Watch Recording)
Get in the holiday spirit by learning how four New World foods that changed European lifestyles after the 16th century: tomato, potato, corn, and everyone's favorite – Chocolate!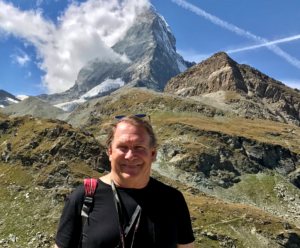 Dr. Patrick Hunt is an award-winning archaeologist, author, and National Geographic grantee. Dr. Hunt earned his Ph.D. in Archaeology from the Institute of Archaeology, University College London, and has taught at Stanford University for 25 years. He directed the Stanford Alpine Archaeology Project from 1994-2012, and has continued project-related fieldwork in the region in the years since. His Alps research has been sponsored by the National Geographic Society's Expeditions Council. Patrick frequently lectures for National Geographic and others on Hannibal and the European mummy nicknamed Ötzi the Iceman. He is also a National Lecturer for the Archaeological Institute of America (AIA) as well as an elected Fellow of the Royal Geographical Society. Dr. Hunt is the author of 20 published books, including Hannibal (Simon & Schuster, 2017), the Penguin best-seller Ten Discoveries That Rewrote History, and Alpine Archaeology. He has also published more than 100 articles, including more than a dozen for Encyclopedia Britannica, mostly on Hannibal. Dr. Hunt has been featured in many National Geographic and NOVA documentaries, and has consulted for BBC and been featured in BBC radio interviews. He has a lifelong love of the Alps, having lived annually for several months in the Alps since 1994 when not in the classroom or on the lecture circuit. Dr. Hunt is also President of the Stanford Chapter of the AIA and has been a member of the AIA since graduate school in 1984. A regular study leader on educational tours, he led an AIA tour of northern Italy in 2017 and 2018 with another one scheduled for 2021.
Dr. Hunt will also be leading an AIA Tour in France in September 2021. For full details visit the France: The Reach Of The Romans tour web page.