September 20, 2017
ArchaeoMadness Returns in 2017
---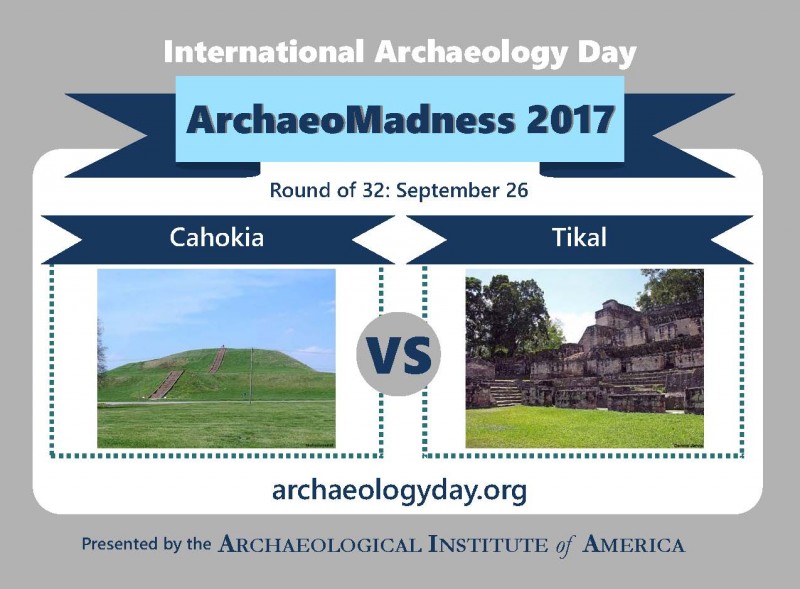 Join us in counting down the days to International Archaeology Day with #ArchaeoMadness!
Back by popular demand, ArchaeoMadness will return this year and this year's theme is population centers.
Inspired by March Madness, ArchaeoMadness is a competition that pits different archaeological sites against each other in a head-to-head competitions between sites. The winning sites (based on popular vote) from each matchup move on to the next round. This is repeated in each round until the championship.
Submit a bracket by 5pm Eastern on September 25 for a chance to win our grand prize—a quadcopter drone with camera! Daily voting (each weekday starting September 26 and ending the day before IAD) is open to all and there are a number of fun prizes to win along the way!
We will be offering the option for participants to form their own leagues for direct competition with their friends again this year. This will allow you to have a friendly competition between members of your society, department, or class. You may even choose to award your own league prizes. If you are interested in forming a league, please follow this link to register your league. League registration will be limited to the first 10 leagues to sign up. If you choose to create a league, you will need to create your league before submitting a bracket.
International Archaeology Day Blog