October 26, 2023
ArchTalk 2.0 | Archaeology with Save Cultural Heritage Group
by Muhammad Ibrahim & Theresa Zischkin, Save Cultural Heritage Group
---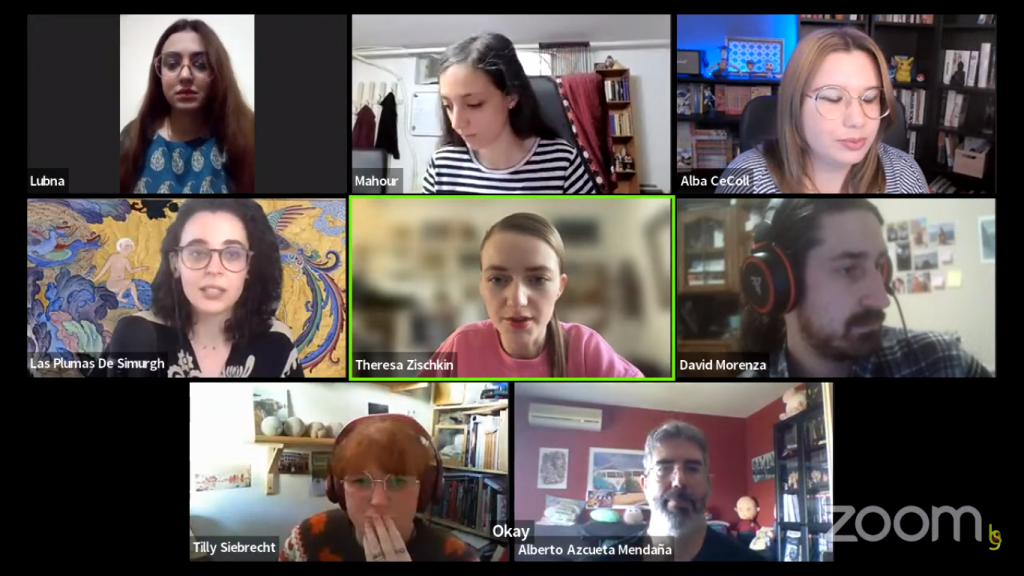 2023 marks the twelfth year of International Archaeology Day (IAD) celebrations worldwide, and the seventh year of celebrations by the Save Cultural Heritage Group. This year, we joined the global community in celebrating archaeology with our unique event, ArchTalk Season 02, on October 21st.
ArchTalk is an open-access online virtual conference aimed at encouraging international inclusive and accessible participation and dialogue surrounding archaeology. This year, we had a keynote session and three thematic sessions:
1. Keynote Session: We had updates on our initiative and a talk with our esteemed guest, Dr. Gino Ramon Caspari. Dr. Caspari, a Swiss archaeologist and founder of the Foundation for ArchaeoExploration, shared his insights on the impact of digitization and social media on archaeology and cultural heritage.
2. Ancient Paths & Modern Tracks: This session explored the portrayal of historical and archaeological heritage in modern media. The speakers presented their talks on various topics, including the portrayal of Achaemenid culture, superarchaeology in comics, the use of the video game "Hades" as a tool for cultural and artistic spreading, Negargari as a bridge between culture and comics, the representation of archaeology in video games, roleplaying games and Chapman's dichotomy, and insights into Iranian cultural heritage and artificial intelligence.
3. Climate Change & Cultural Heritage: This session delved into how climate change impacts cultural heritage and the importance of creating strategies for safeguarding and restoring cultural heritage. The talks included topics like underwater cultural heritage in Mozambique and the complex relationship between climate change and archaeological topography.
4. Accessible Communication in Archaeology: This session focused on exploring alternative methods of accessible archaeological communication. The speakers presented their talks on a variety of topics, including the exploration of alternative methods of accessible archaeological communication, the interdisciplinary focus on the dissemination of archaeological information through candle-making, the development of video games based on museum collections in Argentina, and the alliance of Iranian museums and ITVs against the Covid-19 pandemic.
Each session featured speakers who presented 10-minute talks on their respective topics. At the end of all talks, a panel discussion was held to answer questions for each session separately.
The conference concluded with a closing session where we expressed our gratitude to all partners, speakers, and volunteers for their contributions to the success of the event.
In addition to these discussions, we also held an online contest inviting submissions of photos, artwork, documentaries, and short videos related to archaeology.
Our IAD celebrations this year underscored the key themes discussed during our sessions – the impact of digitization on archaeology, the portrayal of historical heritage in modern media, the effects of climate change on cultural heritage, and the importance of accessible communication in archaeology. We extend our deepest gratitude to all participants and viewers for your time. We hope that this was an enriching experience for all!
International Archaeology Day Blog