November 10, 2023
Arkansas ArcheOlympics
by Arkansas Archeological Survey
---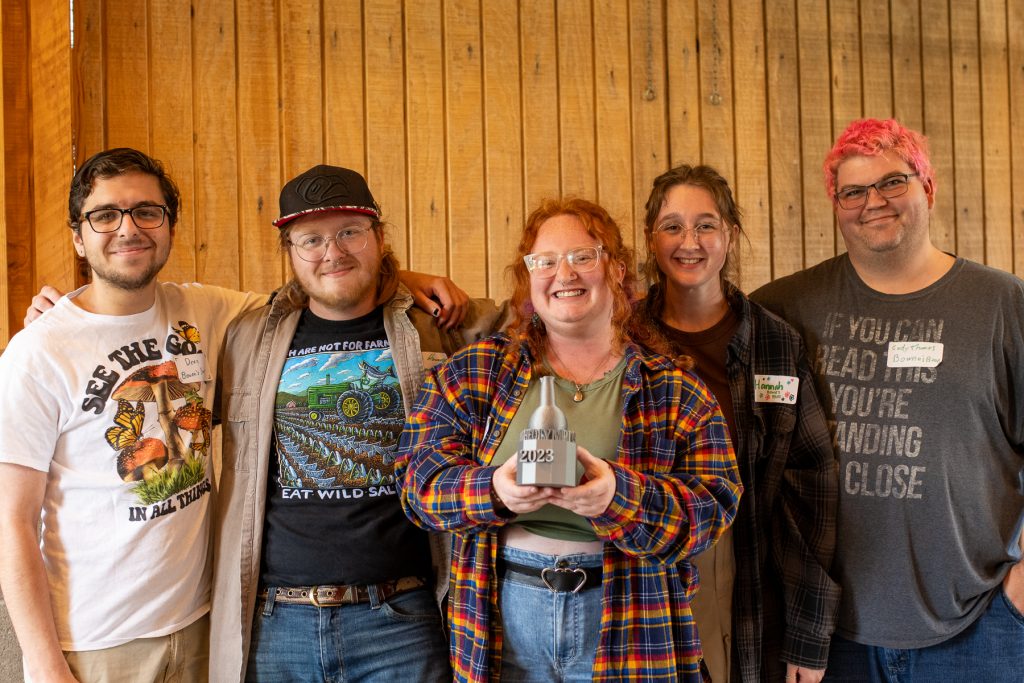 The Arkansas Archeological Survey's annual International Archaeology Day event, ArcheOlympics, was another great success! This year we had 11 teams from 4 Universities and one group of 4H members competing for our amazing 3D printed trophy and individual game ribbons. Congratulations to Bowne's Bears from the University of Central Arkansas on their championship!
This year's games once again featured spear throwing with an atlatl, an archeology themed obstacle course, and archeology trivia. Members of each team threw spears for distance and accuracy with a winning distance throw of 45.15 m and winning accuracy of 2 team hits on the target (work on this for next year, folks 😊). The obstacle course was a team event this year and it started with laying out an accurate 1 x 1 m unit. Four of the 11 teams did this so accurately (within a few cm/side) that they did not incur a penalty! Way to go Mastodon, Bowne's Bears, Monroe Archaeologists, and UCA Team 4! The trivia contest was the closest score with 4 teams being tied for 1st place before a 2 question tie breaker and finally a coin flip to crown a winner.
As always, all of the participants and judges had a great time and students were able to network with each other and with archeology professionals from a variety of agencies in Arkansas. We'll see you all again in 2024!
International Archaeology Day Blog