December 9, 2015
Blackfriary 2015: Cutting 1
---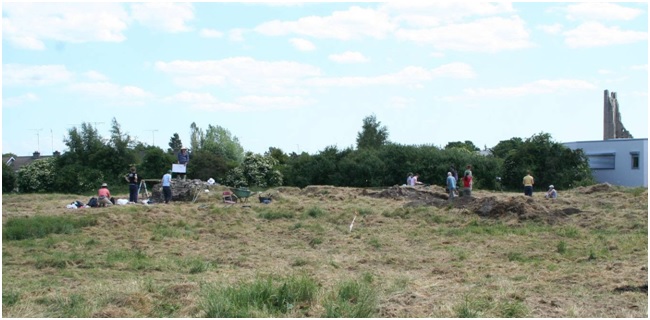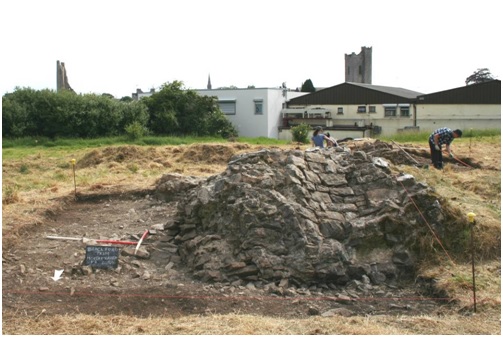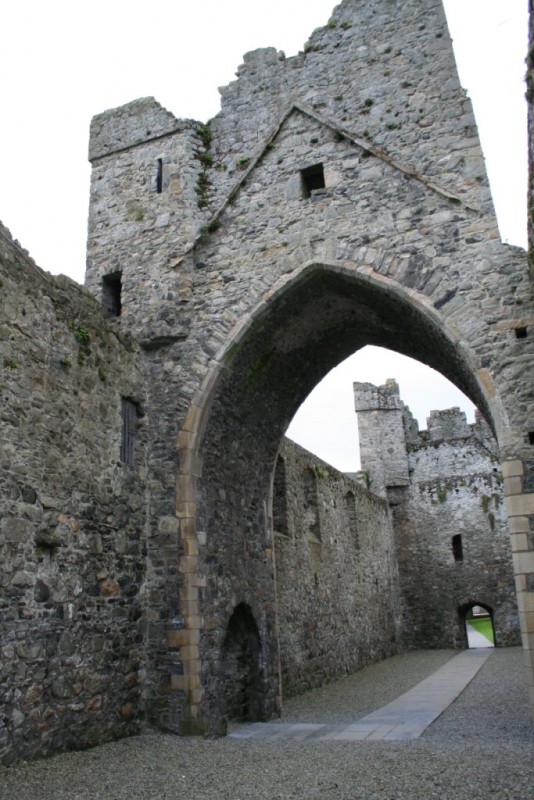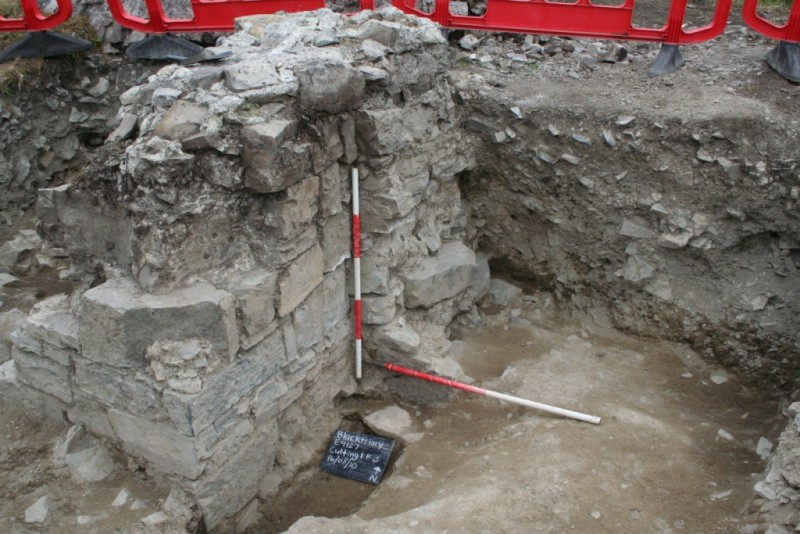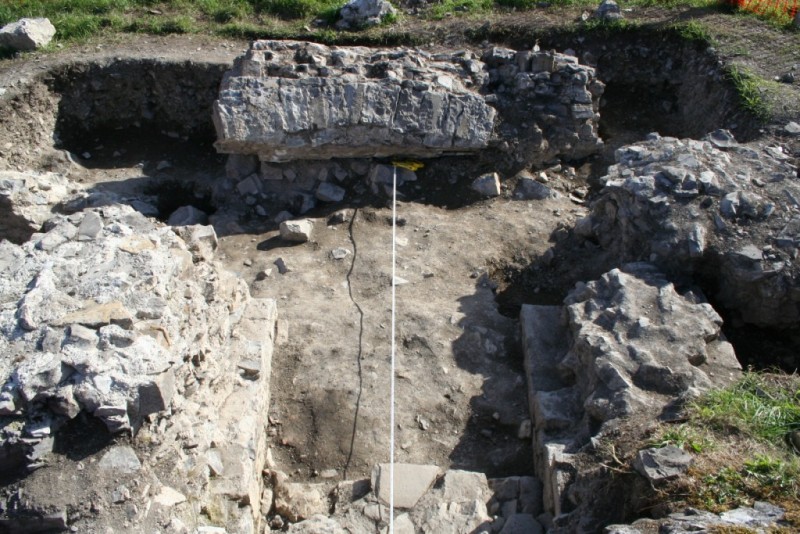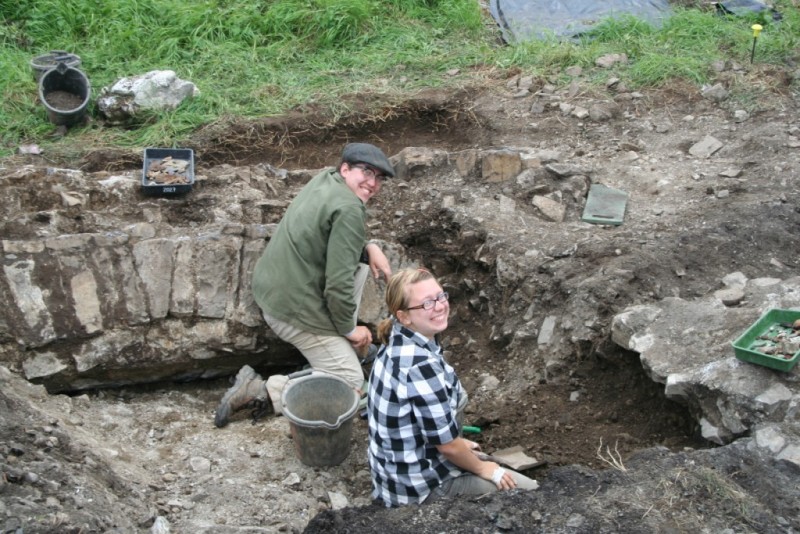 In this, the third in a series of blogs reviewing work undertaken to date on site, Project Co-Director Dr. Denis Shine outlines the work undertaken in Cutting 1, the tower of the church.
Cutting 1 (The Church)
Cutting 1 is where it all began in 2010! IAFS began excavating here beside the remains of the spiral stairs from the collapsed bell tower, the only bit of masonry from the friary that was clearly visible above ground. The bell tower was probably a 14th century addition, positioned at the junction of the nave and chancel and its supports formed what is known as the chancel arch. The chancel is the area at the east end of the church where the altar is, and where the community of friars sat; the nave, to the west, is the area where the lay community sat or stood to hear the mass. The arch formed a visible distinction between the two areas. The presence of a tower/arch was confirmed by two parallel short walls – which acted as plinths supporting the chancel arch, and as at Carlingford (see image below) there would have been a doorway to the sacristy located between the two plinths on the north side. Further remains of the tower structure in the form of large pieces of displaced masonry, were uncovered and recorded, including a large section of a wall incorporating a relieving arch which indicated that support was required for a second storey, evidence of a multi-storied building/tower in this area. Preliminary examinations of the in situ archaeological remains suggest that the tower was rectangular and approximately 4.4m by approximately 8m.
A collapsed portion of the spiral staircase is still visible above ground. If you inspect the reverse of this masonry you can still make out the curvature of the stairs – this was known to local children as 'the rock' and was a landmark in the field for the numerous games played here.