January 25, 2016
Blackfriary 2016: Cuttings 4, 5 and 8
by Denis Shine
---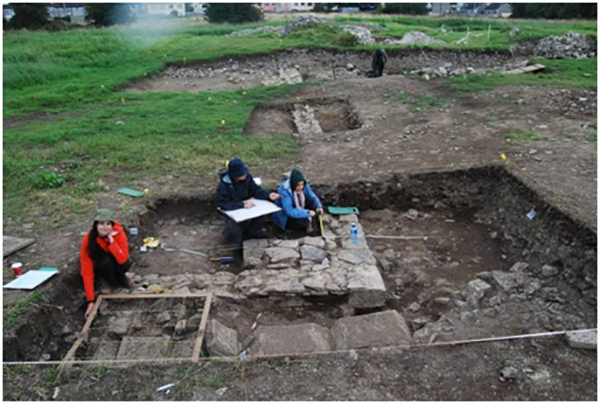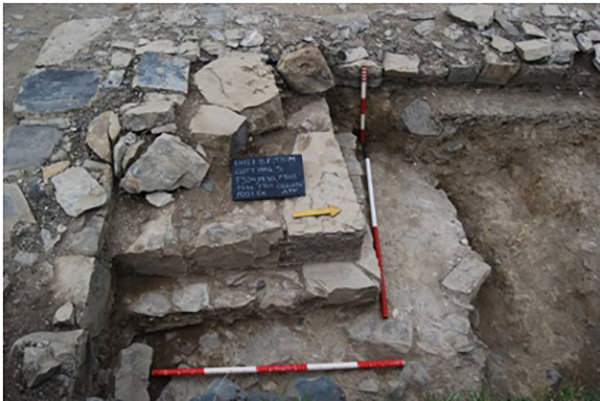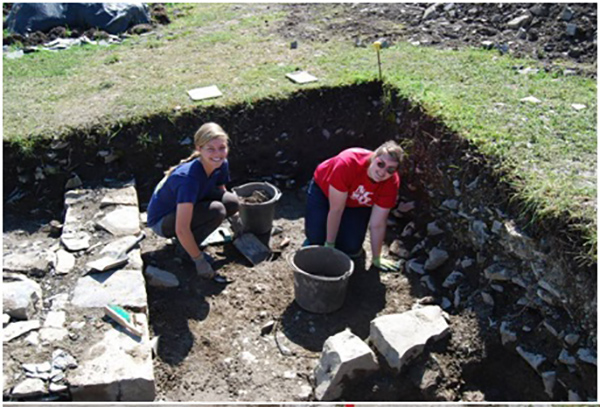 In this, the fourth in a series of blogs reviewing work undertaken to date on site, Project Co-Director Dr Denis Shine outlines the work undertaken in Cuttings 4, 5 and 8 – the cloister and ambulatory.
Cuttings 4 and 5 were excavated in 2011, followed by Cutting 8 in 2013, to assess the circuit of the cloister and ambulatory. A cloister is a covered walk in a convent, monastery, college, or cathedral, with a wall on one side and a colonnade (row of columns capped by arches) open to a quadrangle or courtyard on the other. The ambulatory refers to the walkway itself, while the cloister garth is the term given to the enclosed courtyard/open area. In fact the word cloister is also used to reflect the enclosed nature of religious life itself.
The cuttings, together with other excavations, have told us that the cloister was c.20m square – a good size by national/international standards – and contained an ambulatory exactly 2.4m in width (equal to 8 feet). The cloister arcade appears to have been supported by large buttresses at its corners, as evidenced by the three cloister corners excavated to date in Cuttings 5, 6 and 7.
Features, including clay extraction pits and demolition dumps, were also uncovered within the cloister garth (as were a series of burials). A planned programme of radiometric dating will help determine how these features fit into the sequencing on the site. Interestingly a second path/roadway was constructed over the ambulatory in Cuttings 5, 7 and 8. This surface has been interpreted as a post-medieval roadway, which was constructed to help transport stone from the site during quarrying in the mid 18th century. The beautiful stones which formed the arches of the cloister arcade were thrown down and used to edge this path!