April 30, 2021
Build Your Own Monument: Angkor Wat
---
While constructing a replica of Angkor Wat as part of this year's Build Your Own Monument competition was clearly intimidating for some, one family from Las Vegas, Nevada excelled at it. We received one submission from the Cain family (children are 12 and 14) that was a spectacular representation of Angkor Wat made of natural materials.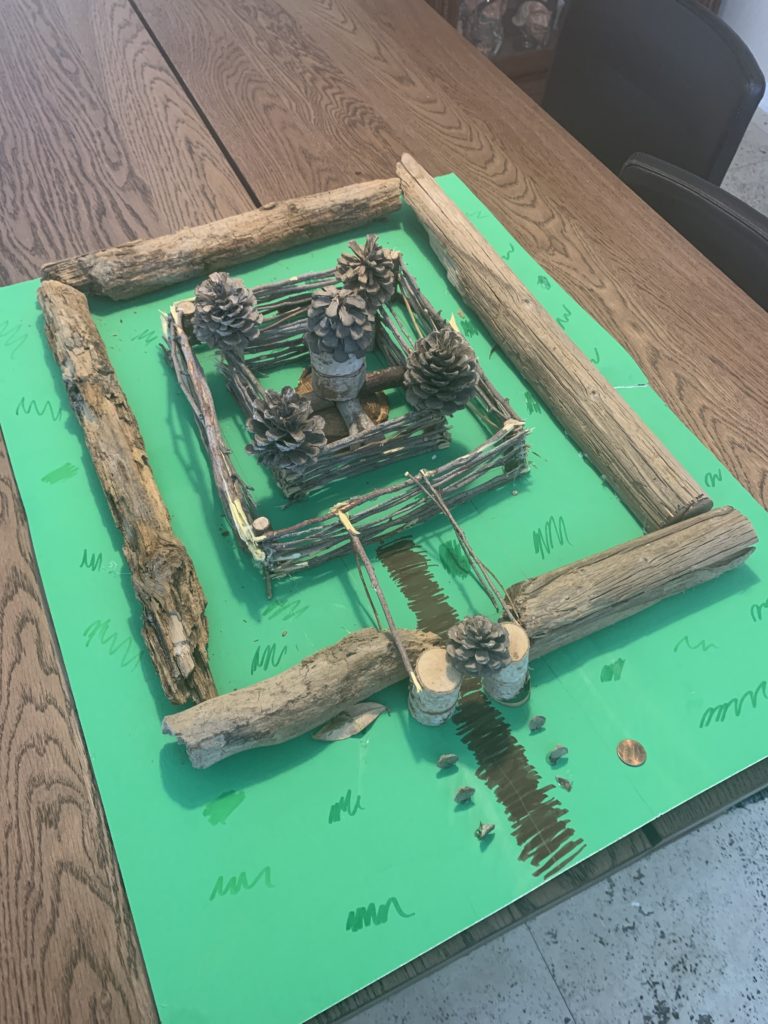 Cain Family (children ages 12 and 14)
Las Vegas, Nevada
Materials used: nature items
Celebrity judge Dougald O'Reilly shared, "The entrant has made a great effort using natural materials to recreate the splendor of Angkor Wat in the Families category with the majestic towers represented by pine cones and even a gopura or gateway!"
Congratulations to the Cain family for putting together a great submission! They will receive an AIA prize pack.
International Archaeology Day Blog