April 16, 2021
Build Your Own Parthenon Winners
---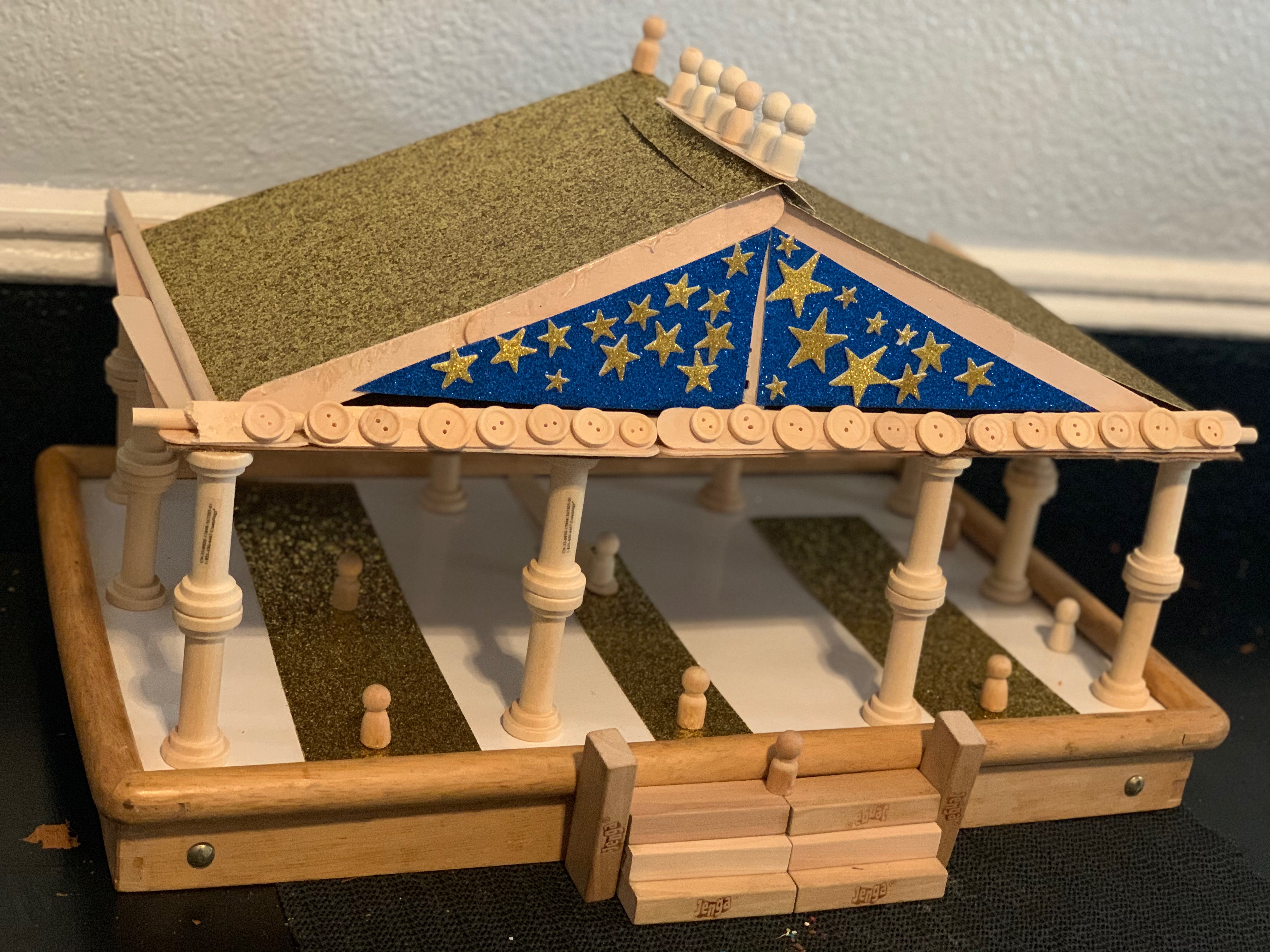 After a highly successful debut in 2020, the AIA's Build Your Own Monument competition returned in 2021. For the first week of the competition, we challenged participants to replicate the world-renowned Parthenon. Eighteen enthusiastic architects submitted their entries to three categories—Youth (K-12)—13 entries, Families—2 entries, and Adults—3 entries. The fantastic creations featured a variety of material from the ordinary—cardboard and popsicle sticks—to the creative—Pez dispensers—to the delectable—a cake with gingerbread and royal icing).
For the Build Your Own Monument competition, two sets of winners are selected each week in each of the three categories: one by a professional archaeologist/celebrity judge and another by popular vote. All winners receive an AIA prize pack. This week's celebrity judge is Joan Breton Connelly, Professor of Classics at New York University, Director of the NYU Yeronisos Island Excavations and Field School in Cyprus, and author of The Parthenon Enigma: A new understanding of the West's most iconic building and the people who made it (Alfred A. Knopf 2014).
Judge's Picks
Joan Breton Connelly's top picks in each category are:
Youth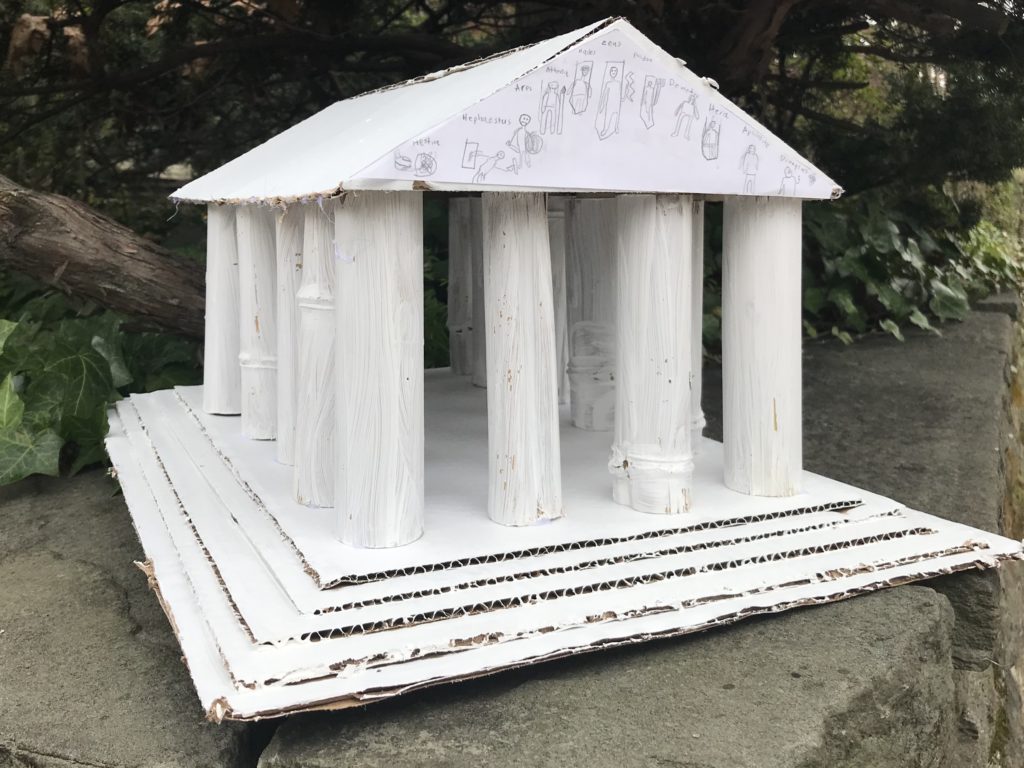 Ian, Age 10
Philadelphia, Pennsylvania
Materials used: Bamboo, cardboard, paper, glue, paint
Connelly writes that this submission has a "Strong sense of proportion, gently rising crepidoma, soaring columns, and lively myth – narrative projected on the expansive pediment make for a truly pleasing gift for the goddess Athena – precisely what the Parthenon was meant to be. Well done!"
Families
Elliot Family (child age 10)
Philadelphia, Pennsylvania
Materials used: Foam core, gaffers tape, and popsicle sticks
Our celebrity judge describes the award winning contribution: "In this 'Calatrava meets Ictinus' tour-de-force, taut tension cable-columns stretch from stylobate to architrave giving fresh and powerful force to the pteron-feather-wing-peristyle: minimalist, energized, and innovative. A winner!"
Adults
Christopher Hayward
Auckland, New Zealand
Materials used: Cake, gingerbread, and royal icing
Connelly declares: "Vibrant polychromy dominates dynamic combat in the metopes, an explosive clash between Poseidon and Athena in the pediment (flanked by rearing horses), and flashing shields of defeated enemies hung in victorious display on the architrave, all topped off by a towering acanthus acroterion. This scrumptious feast screams 'Victory!' and is an oh-so delectable treat-offering to the Virgin Goddess who will surely smile with delight."
Popular Vote
In the Parthenon popular vote campaign, nearly 1700 votes were cast for the 18 submitted monuments. The winners with the most votes in each category were:
Youth
Samuel, Age 9
Philadelphia, Pennsylvania
Materials used: Wooden spools, buttons, popsicle sticks, Jenga blocks, glitter construction paper, gorilla glue and a serving tray.
Families
Elliot Family (child age 10)
Philadelphia, Pennsylvania
Materials used: Foam core, gaffers tape, and popsicle sticks
The Elliot family was the popular pick as well!
Adults
Andrianna Dallis
United States
Materials used: Wood, wood glue, hot glue, and a laser

Congratulations to all!
International Archaeology Day Blog