October 28, 2016
Celebrating 10 Years of the AIA-MOS Archaeology Fair!
by Sophie Will
---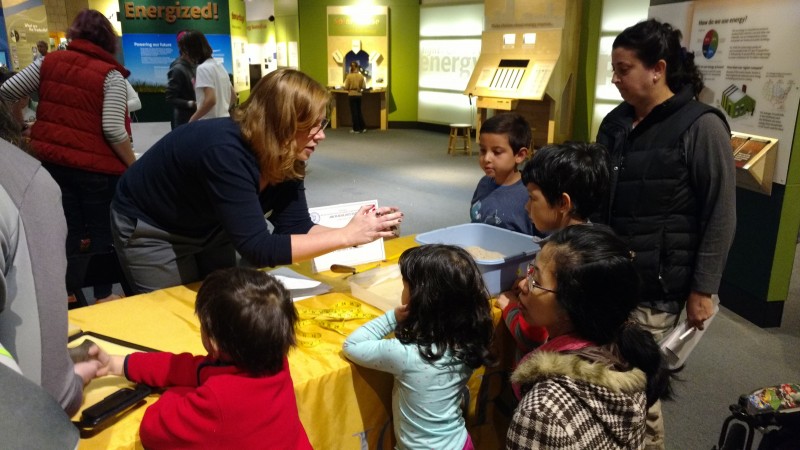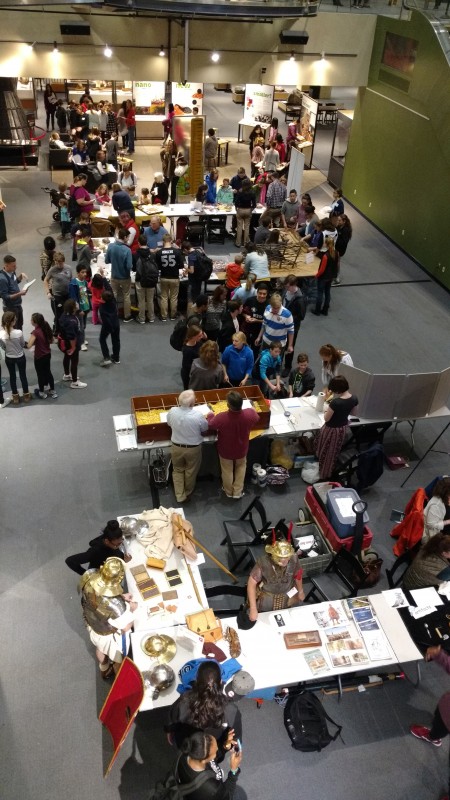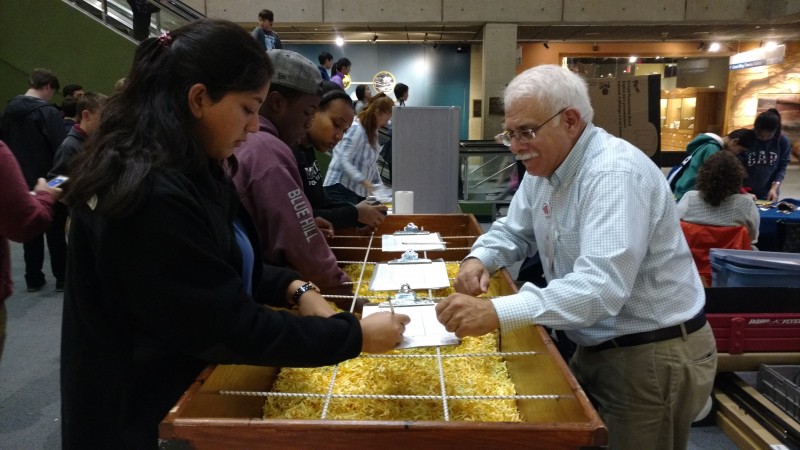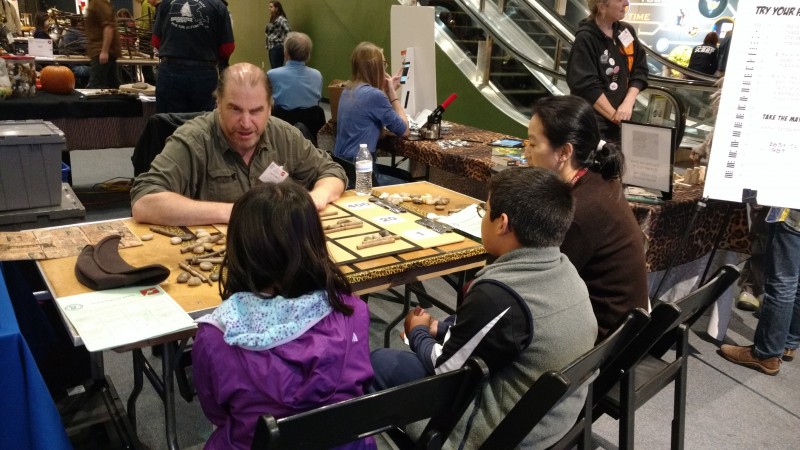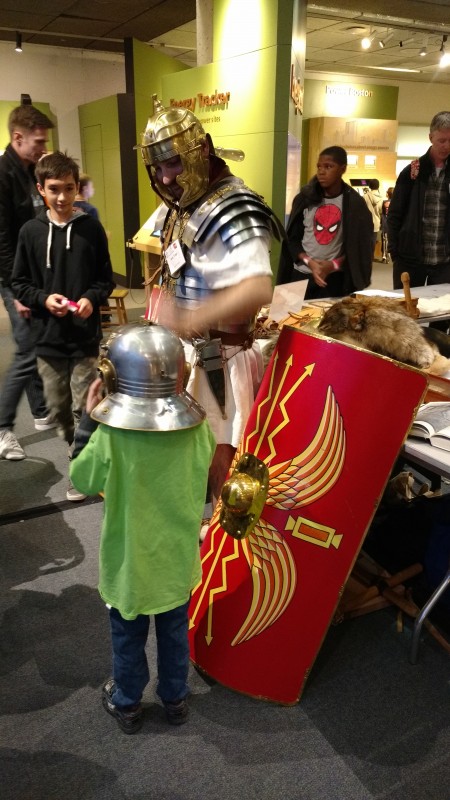 On October 14th and 15th, the Archaeological Institute of America (AIA) and the Museum of Science (MOS) celebrated the 10th Annual AIA-MOS Archaeology Fair at the museum in Boston. Thousands of people, including students, teachers, and families, attended the two-day event and had the opportunity to participate in over a dozen interactive, engaging, and informative activities presented by 17 organizations from around New England.
The hands-on programs presented at the fair allow participants to experience archaeology and indulge their inner Indiana Jones. Kids, parents, and everyone in between had a great time exploring multiple aspects of archaeology and participating in activities involving archaeological digs, tool making, shipwrecks, and much more.
Presenters at this year's event included: The Boston City Archaeology Program, Boston National Historical Park, Concord Museum, Diablo Glass School, Historic New England, J & P Voelkel, Legio III Cyrenaica, Massachusetts Archaeological Society, Massachusetts Board of Underwater Archaeological Resources, New Hampshire Department of Transportation/Project Archaeology, NH Archaeological Society/NH Division of Historical Resources, Plimoth Plantation, Robert S. Peabody Museum of Archaeology, Stellwagen Bank National Marine Sanctuary, and The Public Archaeology Laboratory (PAL).
Because this was the 10th anniversary of the fair, we talked to some of the people that have been regular presenters at the event since it first started in 2007. Sheila Charles, Cultural Resources Program Specialist for the New Hampshire Department of Transportation, has been at nine of the ten fairs. Her passion and enthusiasm for archaeology is contagious and everyone leaves her table with a smile. Sheila explained that she loved the outreach aspect of the event and the opportunity that it gave her to educate attendees about what archaeology is and what makes it fun! She also said that she keeps coming back because the fair is a chance to catch up with the other presenters and to find out what has been happening over the. "It's like a family!" she said with a smile.
Victor Mastone, Director and Chief Archaeologist for the Massachusetts Board of Underwater Archaeological Resources, echoed Sheila's love for the outreach aspect of the program. Vic, who has also been at the fair for most of the 10 years, said he enjoys introducing kids—the next generation of archaeologists—to the fascinating world of underwater archaeology. People, both young and old, who visit his table are guaranteed to discover new and wondrous things they hadn't known before.
Positive feedback and many happy faces remind us why we love the AIA-MOS Archaeology Fair so much. The 2016 fair was another wonderful success! We can't wait for next year!
Both the AIA and the Museum of Science would like to extend our sincerest thanks and appreciation to all of the volunteers, presenters, and attendees for making it a great fair in celebration of 10 years of honoring archaeology!
International Archaeology Day Blog